A visiting scholar's experience with the lockdown in Nashville
By Naotoshi Nakamura
Dr. Nakamura, a Specially Appointed Associate Professor at the Center for Mathematical Modeling and Data Science, Osaka University, was a visiting scholar in the Vito Quaranta lab and has since become a long-distance participant in discussions and lab meetings. Nakamura has also been appointed as an adjoint professor of biochemistry at Vanderbilt. He described his experiences in Nashville and Vanderbilt for Cellular Diversity, an online newsletter of a Japanese grant-in-aid program. Nakamura translated his article for Basic Sciences from the original Japanese.
In March 2020, I spent three weeks in the laboratory of Professor Vito Quaranta. As my stay coincided with early stages of the coronavirus pandemic, I thought it would be worthwhile to document my unique experience of the lockdown during the rapidly growing spread of COVID-19.
The laboratory is one of the world's leading centers for research in cancer systems biology; in recent years it has particularly focused on the integration of experimental data with mathematical modeling. The Quaranta lab at Vanderbilt has been collaborating with the research teams of Professors Takashi Suzuki at Osaka University and Naohiko Koshikawa (a Quaranta lab alumnus) at Tokyo Institute of Technology for many years.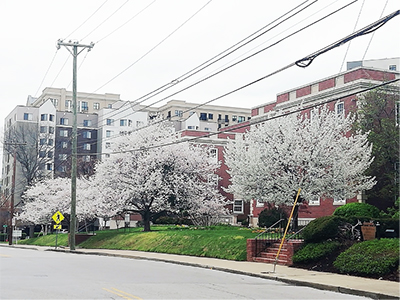 After I first visited the Vanderbilt University team with Prof. Suzuki and gave a seminar in early February, I was kindly invited by Prof. Quaranta to stay in the United States for a longer period of time to work on a collaborative project.
Prof. Suzuki made arrangements for a substitute professor for my Osaka University lectures in the spring/summer semester, and about a month later, on March 6, I was on a flight to the U.S. The ongoing situation of the Diamond Princess cruise ship in Yokohama was being reported around the world, and it was expected that travel from Japan to the U.S. might subsequently be restricted.
I cleared Customs and Immigration in transit in Chicago and arrived safely in Nashville. However, I was not permitted to enter university buildings as visitors from abroad were required to self-quarantine for two weeks. Around that time, the lab meetings were shifted to Zoom, so I was able to join them while staying in a condo hotel near the campus.
At the beginning of my stay, restaurants, cafes and bookstores in town were all open and I was able to enjoy shopping and dining. However, a week or so later, the lockdown began and many shops shut down or only offered take-out service. Nashville B-cycle suspended its bicycle rental service, which made it inconvenient to get to the nearest supermarket, a 30-minute walk away.  So, I bought a bicycle and began cooking for myself at the condo. I occasionally enjoyed carry-out from local restaurants and tasted Nashville's burgers, pizzas, sushi and ice cream. The restaurant staff always greeted me with spectacular smiles.
The collaborative research started smoothly, albeit in an online format. In particular, Leonard Harris (now an assistant professor at the University of Arkansas) walked me through all the concepts and software tools I needed for the collaboration. However, with Prof. Quaranta and other members of the lab attending meetings from their homes, the meaning of my staying in Nashville began to diminish. Six-foot social distancing was emphasized in the U.S. media, but no one was wearing masks at that time because they were sold out at pharmacies and other retailers. I saw many people chatting at the checkout counter in the supermarket. In light of the Japanese concept of avoiding the three Cs (closed spaces with poor ventilation, crowded spaces, close-contact settings), this behavior seemed dangerous to me.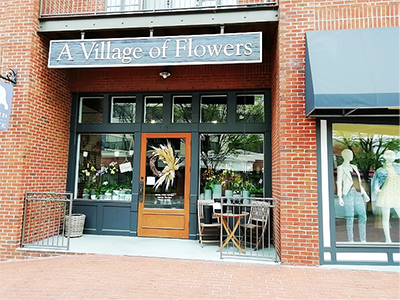 My wife, whom I video-called daily, grew increasingly anxious and begged me to return home. Every time I watched the nightly news, the number of reported infections soared and the anchorperson looked gloomier and gloomier. The news that medical students were graduating early to join the frontline hospital workers was shocking.
Then, the Ministry of Foreign Affairs in Japan asked its citizens to refrain from non-essential travel to the U.S., and overseas students and researchers started returning home in a hurry. Concerned that my flight back to Japan might be cancelled, I consulted with Drs. Quaranta, Suzuki, and Koshikawa, and quickly arranged a ticket back to Osaka at the end of March.
After spending two weeks in voluntary quarantine at a hotel near Kansai International Airport, I returned to my home on April 15.  Since then, I have been participating in weekly lab meetings, which take place late at night until the early morning Japan time, and from the end of July, in my new role as Adjoint Associate Professor. Despite the 14-hour time difference between Osaka and Nashville, the fact that we can communicate in real time continues to amaze me.
While the meetings are held online, the laboratory makes an effort to maintain a sense of unity and teamwork. Each meeting starts with members' updates on their recent activities. I can see that everyone is spending time in various ways, such as baking bread, gardening and so on. When I struggled to come up with a topic, I talked about and shared a photo of my wife's homemade acqua pazza (Italian poached fish). We also have Movie Night every Friday night, and lab members discuss their thoughts afterwards. Members from around the world take turns selecting movies, giving the event a strong international flavor. I myself introduced Hayao Miyazaki's animated classics Spirited Away and Princess Mononoke, as well as Itami Juzo's comedy about food, Tampopo (Dandelion).
I feel very fortunate to be part of a super-active research environment where both biological experiments and mathematical analysis can be explored and discussed in great depth. I can see the team's strong motivation to train people who can understand both fields. The Quaranta lab is working closely with the Carlos Lopez lab, also at Vanderbilt, which was involved in developing PySB, a tool for mathematical modeling of intracellular signal transduction. In fact, some of the graduate students are working with both professors. The meetings in Lopez lab are more intimate and informal, which is also interesting.
I hope that our continuing collaboration will open up a new, exciting field of cancer research in the future, providing new insights into dynamical modeling of cancer cells and tissues. Thank you very much for your support.