Calipari named Dean's Faculty Fellow
By Aaron Conley
Erin Calipari, assistant professor of pharmacology and member of the Vanderbilt Center for Addiction Research, has been named a Dean's Faculty Fellow of the School of Medicine Basic Sciences.
The Dean's Faculty Fellows program, started in 2020, is designed to recognize the efforts of faculty in the early stages of their career. The award targets assistant professors who have shown a strong track record of scientific accomplishments. The program is designed to reinvest in early career faculty to promote their continued excellence in producing high-quality science in their respective fields.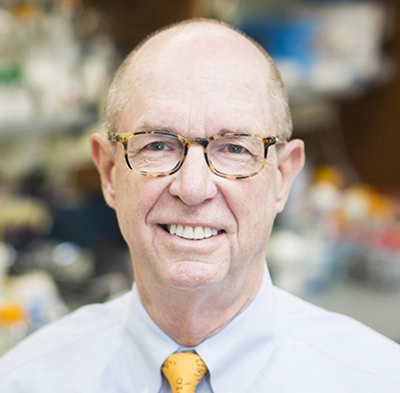 "Erin has made a great start at Vanderbilt by building an internationally recognized research program and creating a strong environment for training students and postdocs," said Larry Marnett, dean of basic sciences. "Naming her a Dean's Faculty Fellow provides discretionary funds to enable her to pursue exciting new ideas to enhance the impact of her program."
Calipari received her Ph.D. in neuroscience in 2013 from the Wake Forest University School of Medicine, where she studied how drugs of abuse alter dopaminergic function (functions related to dopamine) to drive addictive behaviors. She went on to complete her postdoctoral training at the Icahn School of Medicine at Mount Sinai, where she used genetic techniques to understand the molecular mechanisms by which drugs dysregulate the brain and behavior. Following her arrival at Vanderbilt in 2017, Calipari's current work focuses on understanding dopamine and how sex differences in brain function make women particularly vulnerable to substance use disorder.
In her career she has published over 70 peer-reviewed research articles and reviews on these topics, including recent important work on the nature of dopamine. This pioneering research shows that dopamine levels increase in response to stressful stimuli, not just pleasurable ones, and creates the first complete, formalized, and accurate theory that could explain what dopamine actually does in the brain. Calipari emphasized that "these data rewrite facts about dopamine, including what it encodes within the brain and how it drives behavior." Dopamine is dysregulated in Parkinson's disease and in nearly every psychiatric disease, such as addiction, anxiety and depression, schizophrenia, and others. Understanding the effects of the dysregulation of dopamine will be critical in understanding patients' symptoms and in developing better, evidence-based treatments for these diseases.
Calipari is also a national leader in building understanding about biological sex differences in drug usage, highlighted by recent work on the neurological response that cocaine elicits that makes women more susceptible to addiction.
Calipari is an active member of the research community, serving on executive committees and boards for several societies and as associate editor for multiple journals, including the Journal of Neuroscience. Calipari's work is funded by grants from the National Institute on Drug Abuse, such as an Avenir Award, as well as from the Whitehall Foundation, the Edward Mallinckrodt Jr. Foundation, and the Brain and Behavior Research Foundation. Calipari is also a fierce advocate for women in science and is involved with several committees and groups that are focused on fighting bias in the scientific community and providing support for women to advance in scientific careers.
"I'm thrilled for Erin that she has been named a Dean's Faculty Fellow," said Danny Winder, VCAR director, holder of the Bixler-Johnson-Mayes Chair in Molecular Physiology and Biophysics, and professor of pharmacology and psychiatry and behavioral sciences. "Since her recruitment, Erin has been a critical addition to addiction research on campus. She is a unique scientist in that she successfully merges highly technical new methodologies with sophisticated understanding of psychological constructs. Indeed, already at this early stage in her career she has begun to redefine our understanding of brain circuitries involved in reinforcement and motivation."
Winder spoke highly not only of Calipari's research, but also to the ancillary work she's done at Vanderbilt. "Her lab is a thriving environment for graduate students and postdocs. She has played a seminal role in developing a culture of mentorship in VCAR that has led to a high degree of success in attaining fellowships and other awards. Her efforts in community engagement have been similarly impressive."
In addition to all her research and academic activities, Calipari is a prominent scientific communicator to non-expert audiences. Through Twitter, Lab-to-Table events, op-eds, interviews, and podcasts, Calipari communicates the importance of basic and translational science in solving societal issues such as combating the stigma of addiction and how research can provide better understanding of how to prevent and treat addiction.
"Erin is a wonderful colleague and a spectacular member of our department," said Ege Kavalali, professor and acting chair of the Department of Pharmacology and the William Stokes Professor of Experimental Therapeutics. "She is an outstanding scientist and mentor. She richly deserves this award."