Das, Jennings, and Mehta part of first class of Destination Biochemistry Scholars
By Leah Mann
In 2022, the Department of Biochemistry introduced two new annual, early-stage postdoctoral scholar awards named in honor of former faculty members Stanley Cohen and Benjamin Danzo. These awards provide two postdoctoral fellows joining the department with a competitive stipend, supplement, and signing bonus.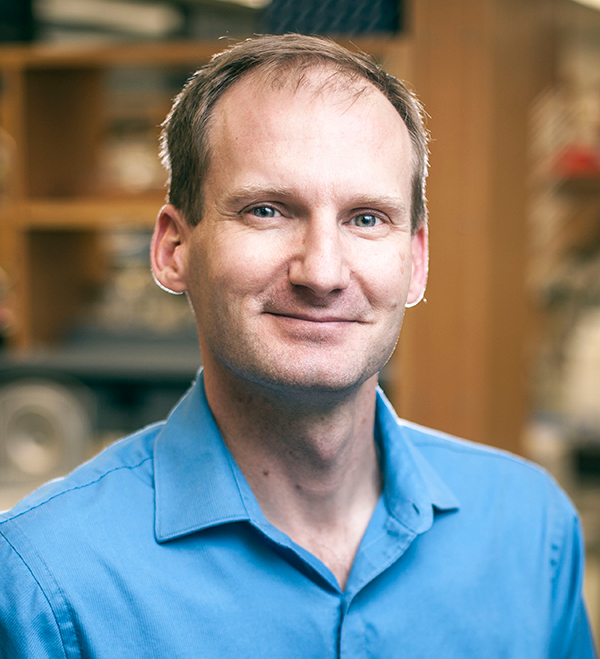 David Cortez, who holds the Richard N. Armstrong Ph.D. Chair for Innovation in Biochemistry and is chair of the department, established these scholarships to help department faculty recruit outstanding postdoctoral scholars to their laboratories.
Additionally, the biochemistry department announced an advanced-stage scholar award to support the transition of a current postdoctoral fellow to an independent position in academia or equivalent principal investigator position. This award provides funds for developing a research project that the trainee will continue as an independent investigator.
The inaugural recipients of the awards are Hrishita Das, Erin Jennings, and Kavi Mehta.
These three awards are collectively the Destination Biochemistry Postdoctoral Scholars Awards. Interested applicants can apply by February 15, June 1, and October 1, 2023.
Hrishita Das: Benjamin Danzo Postdoctoral Scholar
The first recipient of the Destination Biochemistry Benjamin Danzo Postdoctoral Scholar Award was Hrishita Das. Das completed her graduate research studies in cell biology and physiology at the Indian Institute of Chemical Biology, where she focused on the link between DNA damage and amyloid-β. She began her first postdoctoral position in the lab of Bruce Carter, professor of biochemistry and associate director of the Vanderbilt Brain Institute, last fall, where she is investigating mechanisms related to neurotrophins, a family of proteins that mediate neuronal function and survival in the central nervous system.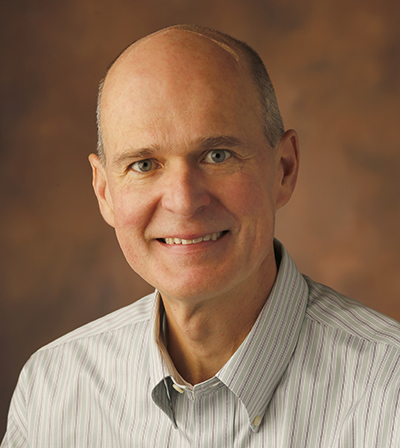 Examining neurotrophin signaling, Das is concentrating on the way in which local activation of the p75 neurotrophin receptor can lead to axonal degeneration. Axonal degeneration is the process by which a nerve fiber is destroyed, eliminating communication between two neurons. This phenomenon happens during both healthy development and neurodegenerative diseases.
Carter was searching for an "ambitious and enthusiastic" postdoctoral fellow with a solid track record of successful research from a high-caliber institution. Das, whose graduate mentor, Subhas Biswas, trained with a well-respected neurotrophin researcher, Llyod Greene, was the perfect fit. Carter is "thrilled" to have Das in the lab and anticipates that she will continue setting "the bar high" as the first Danzo Scholar. Das shares the same sentiments and feels "extremely honored" to have received the award.
"This is a huge opportunity for me to explore new research paths," Das said.
Erin Jennings: Stanley Cohen Postdoctoral Scholar
The first recipient of the Destination Biochemistry Stanley Cohen Postdoctoral Scholar Award is Erin Jennings. Jennings is completing her graduate studies in pharmacology and toxicology at the University of Arizona, where she investigated the regulatory mechanisms of the post-translational modification lactoylLys. Post-translational modifications are processes that alter the properties of proteins following biosynthesis, and in turn, regulate enzyme structure and function.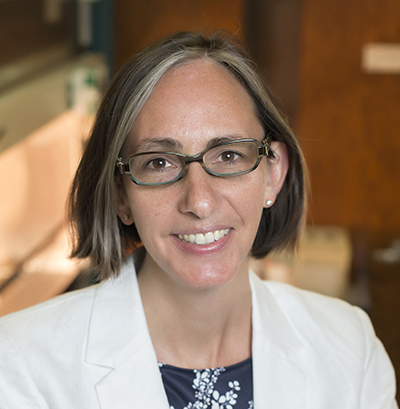 In March, Jennings will begin her first postdoctoral position in the lab of Kimryn Rathmell, professor of biochemistry, physician-in-chief, and the Hugh Jackson Morgan Professor and Chair in Medicine.
Having grown up in middle Tennessee, Jennings is excited to join Vanderbilt University and return to the area. She was attracted to the Rathmell lab not only because of their work on renal cancer therapeutics, but also because of "the community they have built within the lab." When she visited campus Jennings became certain that "the quality of the university and medical center matched their reputation." She is honored to have been appointed as a Destination Biochemistry Scholar.
Kavi Mehta: Advanced Postdoctoral Scholar
The first recipient of the Destination Biochemistry Advanced Postdoctoral Scholar Award is Kavi Mehta. Mehta completed his graduate studies in virology as part of the Driskill Graduate Program at Northwestern University, where he researched human papillomavirus's use of human DNA repair host factors for productive replication. In 2018, he joined the Cortez lab as a postdoctoral fellow. Since then, Mehta has studied processes surrounding DNA lesions and repair. Mehta focuses on how cells protect the genome from genotoxic insult (damage that can mutate the genetic material) and repriming events that concern re-initiation of DNA synthesis. Since the cells in our bodies undergo tens of thousands of DNA lesions per day, repair is essential for our health.
Cortez feels fortunate that Mehta joined his lab, praising him as "one of those special trainees that you know will go on to be a great scientist and educator."
Thanks in part to his Destination Biochemistry award, Mehta just accepted an assistant professor position at the University of Wisconsin–Madison. A portion of the funding for Mehta's award was provided by the family of Richard Armstrong, late professor of biochemistry and chemistry. "The Department is indebted to the Armstrong family for their continued support," Cortez said.