Guengerich, Hamm named to inaugural class of ASBMB Fellows
Lorena Infante Lara
Fred Guengerich, who holds the Tadashi Inagami, Ph.D. Chair in Biochemistry and is a professor of biochemistry, and Heidi Hamm, who holds the Aileen M. Lange and Annie Mary Lyle Chair in Cardiovascular Research and is a professor of pharmacology, have been named part of the inaugural class of fellows of the American Society for Biochemistry and Molecular Biology.
The newly established honor recognizes the most distinguished members of the professional society.
"The ASBMB is the premier scientific society for biochemistry and molecular biology, so recognition as inaugural fellows is a tremendous honor," said Lawrence J. Marnett, Mary Geddes Stahlman Professor of Cancer Research and dean of basic sciences. "Both Heidi and Fred are highly accomplished scientists who have done a great deal for the society throughout their careers. It's hard to imagine two more deserving individuals."
Fellows will receive a crystal award and a pin, and will be recognized with their own profiles on the ASBMB website and at the annual ASBMB meeting, held this year between April 27 and April 30.
Guengerich was nominated by Marnett himself. "Dr. Guengerich's extraordinary accomplishments in scientific research are matched only by his devotion to the ASBMB." Guengerich has been an active member of the society since 1978.
For Guengerich, the path was always clear. "Ever since I was a sophomore in college," he said, "the only career I wanted was to be a biochemist." A native of Pekin, Illinois, Guengerich completed a Ph.D. in biochemistry at Vanderbilt University and returned, after a brief postdoctoral fellowship at the University of Michigan Medical School, to join the faculty of the Department of Biochemistry.
Guengerich's research aims to understand the role of cytochromes P450, or CYPs, as central players in both metabolic and biosynthetic pathways and in drug metabolism related to health and disease. CYP enzymes help detoxicate—or remove the harmful effects of—chemical carcinogens and toxicants, and have central roles in hormone synthesis and breakdown. Throughout his academic career, Guengerich has published over 1,000 papers, reviews, and book chapters that have collectively been cited over 100,000 times.
Aside from research excellence, Guengerich is committed to the training of newer generations of biochemists. This commitment to mentoring was rewarded in 2019 with the receipt of the Richard Armstrong Mentoring Award. Among his numerous national and international awards are the William C. Rose Award from the ASBMB, an honorary doctorate from the Université de Paris, an appointment as one of the inaugural American Chemical Society fellows, an appointment as an American Association for the Advancement of Science fellow, and the receipt of the Award for Outstanding Achievement in Chemistry in Cancer Research from the American Association for Cancer Research.
Following years of service on the editorial board of the Journal of Biological Chemistry, published by ASBMB, he became an associate editor in 2006 and a deputy editor in 2013, a role in which he continues to serve. He also served as interim editor-in-chief in 2015–2016.
"Working with the ASBMB and the Journal of Biological Chemistry has been a great experience for me," Guengerich said. "I was very thrilled to be named to the inaugural class of fellows. It really means a lot to me to have come to this point, and I thank everyone along the way."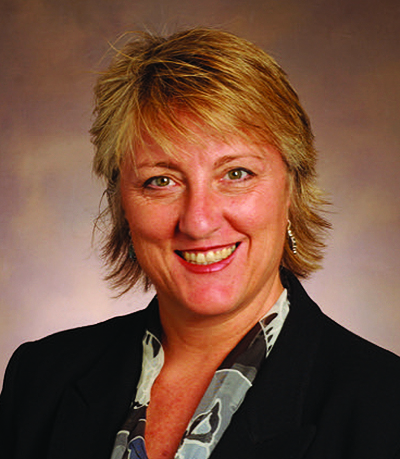 Hamm was nominated by departmental colleague Tina Iverson, who holds the Louise B. McGavock Chair and is a professor of pharmacology. According to Iverson, "Heidi's long service to ASBMB, her national contributions to science advocacy, and her stature as a world leader in the field" make Hamm an ideal member of the first cohort of ASBMB fellows. Hamm has been a member of ASBMB for many years and served as president of the organization from 2006-2008.
Hamm obtained her Ph.D. training at the University of Texas at Austin. Following a postdoctoral fellowship at the University of Wisconsin–Madison, she held faculty appointments at the University of Illinois College of Medicine at Chicago and Northwestern University before moving to Vanderbilt in 2000. Her research focus has centered on G protein-coupled receptor signaling, as well as on the structure and function of GTP binding proteins. GTP serves as a source of energy used for signal transduction processes.
While serving as the chair of the Department of Pharmacology between 2000 and 2014, Hamm oversaw an increase in its size and a quintupling of its NIH funding, catapulting it as the top NIH-funded pharmacology department in the nation during her tenure.
Hamm's research efforts have been recognized through numerous awards, including the Robert R. Ruffolo Career Achievement Award in Pharmacology from the American Society for Pharmacology and Experimental Therapeutics, the Fritz Lipmann Memorial Lectureship from ASBMB, and the Ariens Award from the Dutch Pharmacological Society. Hamm was also elected a AAAS fellow in 2011.
"It's a great honor to be chosen to the inaugural class of ASBMB fellows. ASBMB has been an anchor-point national society throughout my career, and I'm excited to be included," said Hamm.