Nominating Colleagues for Awards
Charles R. Sanders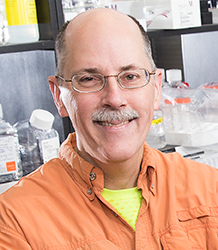 Nominating colleagues for an award or honorary fellows program is an important form of professional service. It is a way of helping to promote the careers of deserving scientists at various career stages, and it is also a way of helping to set a high bar for the quality of work that is recognized as representative of the highest levels of achievement in a field. While I don't claim to be an expert, here are some entirely subjective thoughts on this matter.
Choosing an award, nominators, and supporters
Some awards are for scientific accomplishments, some are for service, and some are for a mixture of both. When an award recognizes science, it can be for a career body of work or for a single, major (often recent) breakthrough. Read the award description carefully to make sure your nomination pitch is calibrated to the award.
There are at least three ways to participate in nominating a colleague for an award. One is to serve as the primary nominator, where you organize the nomination, write a letter, and make sure everything gets submitted on time. A second way is to write a supporting letter for a nomination organized by someone else. The third way is to orchestrate a nomination, but without writing a letter or submitting the other required materials. The latter case typically applies when you are either ineligible to nominate for a particular program or when there is someone you think should be nominated, but you worry that you are so closely allied with the candidate that your endorsement might lack full credibility.
While not always ideal, it is usually OK for the nominator or a supporting letter writer to be at the same institution as the nominee.
When lining up a nominator or supporting letter writers, in my opinion the strongest letters usually come from experts in the field that the nominee works in. If you are having trouble coming up with names, the nominee's departmental chair is often a good person to ask because they may know who has previously written an enthusiastic letter for your candidate (such as a tenure letter).
Serving as the primary nominator can be consume a decent chunk of time. It typically involves procuring a CV and a statement on research accomplishments from the nominee (usually without explaining to them why you need them), sending these documents to the supporting-letter writers for their reference, writing the nomination letter, submitting all nomination materials on time, and making sure supporting-letter writers do the same.
Always carefully review the nomination guidelines before organizing a nomination. Often there are details that must be attended to from the beginning or they result in a later loss of time, such as specifications regarding who is qualified to write supporting letters, boundaries for who can be nominated, the format of the nominee's submitted CV, and page limits to letters. If the guidelines are not clear, contact the organization that hosts the award and ask for more information.
Most of the award panels I have served on have seemed to me to be fair minded and more interested in the scholarly merits of the nomination pitch than they are about who the nominator is. So, just because you don't consider yourself to be a big dog, don't think that you need to stay on the porch. From an awards reviewer standpoint, I think there is a lot to be said for well-constructed nominations from investigators who may be new to the game—fresh voices and perspectives should always be welcome!
The nomination letter
When writing a nomination or support letter, keep in mind that a nomination letter is very different from a letter of reference or a tenure/promotions evaluation letter. You need to make your best pitch that the candidate is worthy of the relevant award. However, in doing so, stick to the facts and avoid exaggerated claims. If hyperbole is needed for a nominee to have a chance at a particular award, it is probably a sign that a candidate is not quite yet a compelling choice.
The first nomination or support letter you write for a given candidate may take quite a lot of work—for me it typically takes several hours. However, once that first letter is written it is much less work to update it for later nominations.
There is no single formula for what constitutes a well-constructed nomination letter. However, I would hazard to say that there should always be a summary statement near the beginning or the end of the letter. It should also be evident from the letter that you have a deep scholarly understanding of the relevant area of science. An effective letter articulates very clearly the nature of the major advances contributed by the nominee, complete with citations (journal and year are usually sufficient) and a justification for why they are a big deal. Strong and effective letters tend to be 1.5–3 single-spaced pages long. Single-page letters may be misjudged as "trust me, this person is great" letters, while longer letters are just too long for many busy reviewers to read carefully.
If you admire a trait in a nominee that may be a bit out of the scope of the award, such as their commitment to a worthy cause unrelated to their work or professional service, it is OK to point that out in the letter (but don't get carried away).
As in all professional endeavors do your best to avoid selecting nominees or writing letters that convey gender or racial biases.
For me, drafting a letter and then letting it sit for a few days before coming back to do final revisions always leads to an improved letter. You might find that it is the same for you.
Keep in mind…
Except for cases where the candidate asked for your nomination, it is generally not good form to tell the nominee you are nominating them, either before or after an award. Of course, it is often pretty easy for nominees to put "2+2" together (that mysterious CV request!), but even so, in my opinion, it should remain a "let us never speak of this" kind of matter.
Writing nomination letters does impact your own reputation. If you write a scholarly, compelling, and lucid letter, it cannot help but make an impression on some reviewers. On the other hand, nothing good will come out of submitting a sub-standard letter, which will reflect more poorly on you than on your nominee.
Writing awards letters is a good exercise in scholarship. It is also very satisfying to see colleagues whose work and/or service you admire get recognized.
Nominating colleagues for awards is like submitting grant proposals: you win some and you lose some! But, if you've got a compelling nominee, persistence and patience will usually eventually bear fruit.