Armstrong Family Fund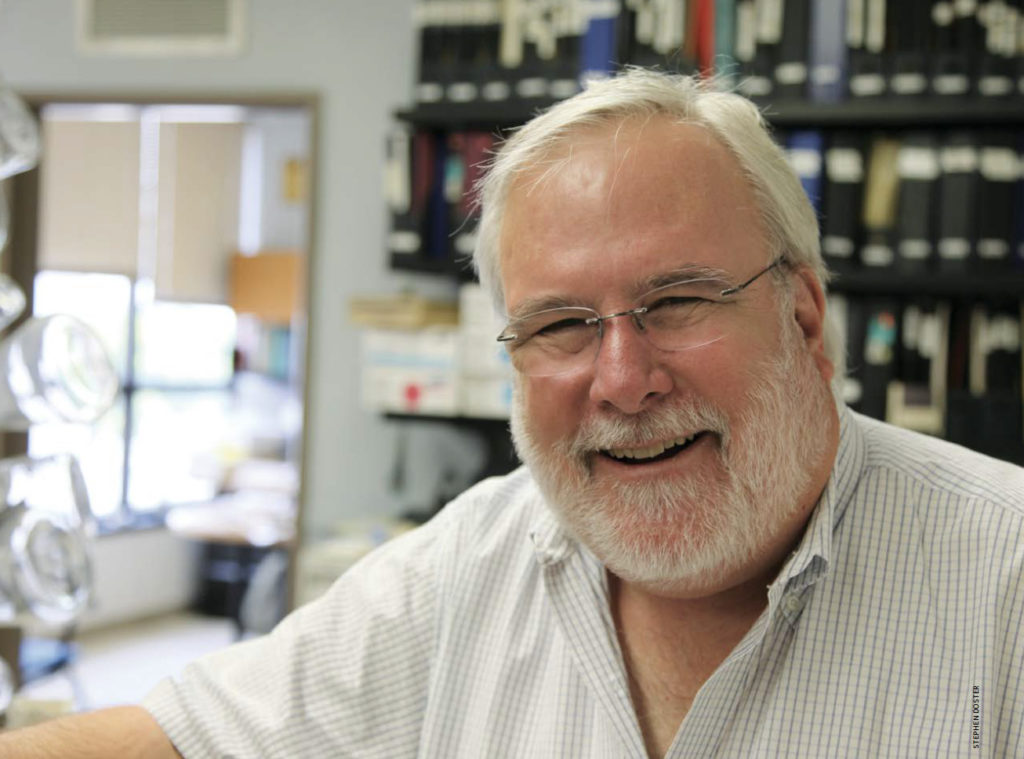 By Kathy Whitney | Giving in Action, Vanderbilt Community
The story of Richard Armstrong, PhD, is a shining example of how one person's life and legacy can have a powerful ripple effect on the people and places dear to them.
Armstrong served as a member of the Vanderbilt University School of Medicine, Basic Sciences faculty from 1995 until his death in 2015. He was known for his groundbreaking research aimed at understanding the enzymatic function of antibiotic resistance and was a respected scientist and teacher. During his tenure in the Department of Biochemistry, he was a tireless advocate for the school and for the wider biochemical research community.
"He was dedicated to the idea that asking new questions could yield very important discoveries," said his daughter, Katie Armstrong.
It was his love for biochemical research that prompted his family to give back to Vanderbilt in his honor. In addition to establishing the Richard N. Armstrong, PhD Chair for Innovation in Biochemistry, the family also created the Vanderbilt Biochemistry-Armstrong Fund, which provided unrestricted, immediate-use funding for the Department of Biochemistry.
Beyond funding things like lecture series speakers and student awards, access to these types of discretionary funds allow faculty members more flexibility in pursuing avenues of research with greater risk, or to help jump-start research without federal or other funding.
In 2017, the Armstrong Fund helped biochemistry researchers purchase a new mass spectrometry instrument that has empowered many investigators at Vanderbilt, including David Cortez, PhD, professor of Biochemistry and Ingram Professor of Cancer Research.
Cortez and his research team are among the heaviest users of the new instrument, and it has made a world of difference for their work in discovering the basic biological processes that govern cell growth and genome stability. Much of their work depends on mass spectrometry to analyze proteins that play a role in the repair of damage to DNA — allowing them to see in detail the key players and how they change over time.
Housed in the Mass Spectrometry Research Center Proteomics Core, the instrument supplements an older model that suffered from a high volume of users and frequent downtime for maintenance. Since acquiring the new instrument, Cortez estimates the turnaround time for receiving the analyzed data has dropped from six weeks to two. In the competitive research world, that difference in turnaround time is crucial to making new discoveries.
"Discoveries happen rapidly, or they don't happen at all," Cortez said. "This infrastructure is critical; it has been a launching point for everything happening in my lab in the last few years."
In fact, preliminary data gathered using the instrument has been essential for three National Institutes of Health (NIH) grants and numerous published papers for the Cortez lab. Notably, with the help of the new mass spectrometry instrument, Cortez and his team discovered a protein, RADX, that may lead to a new way to prevent resistance and improve outcomes for patients whose cancers have mutations in the tumor suppressor gene BRCA2. The breakthrough could have implications for cancer therapy and is set to enter the clinical trial phase.
"The gift from the Armstrong family was essential to making this discovery possible," Cortez said. – Sydnie Hochstein
Giving Vanderbilt
You can easily make your contribution to Vanderbilt by choosing any of the giving options on Vanderbilt University's giving site.