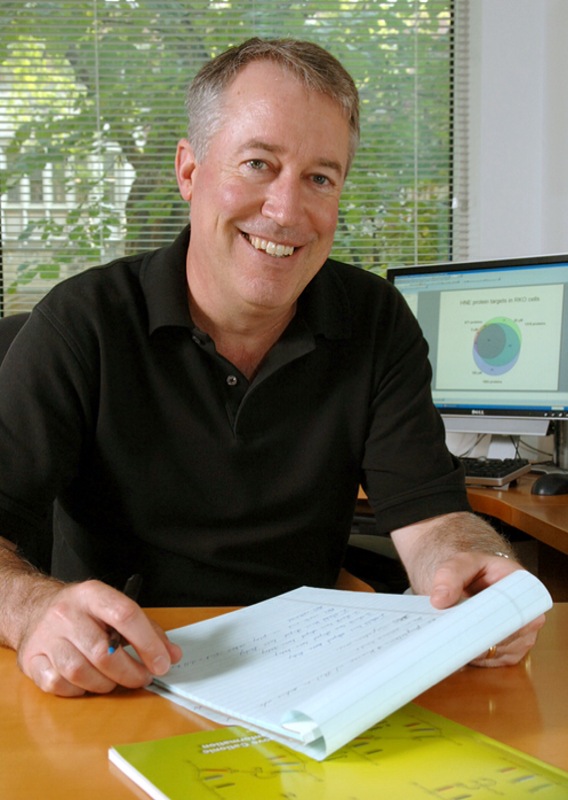 Daniel C. Liebler
Biochemistry Department, Professor of Biochemistry, Professor of Pharmacology, Professor of Biomedical Informatics, Ingram Professor of Cancer Research, Director of Jim Ayers Institute, Director, Center in Proteomics, Director of Molecular Toxicology Center in Biochemistry

---
: B3301A Medical Center North
465 21st Avenue South
Nashville, - 37232-6350
Name: Liebler, Daniel C.
Title: Professor of Biochemistry
Department: Biochemistry
Office Address: U1213 MRBIII
Phone Number: (615) 322-3063
E-mail: daniel.liebler@vanderbilt.edu
Lab URL: https://my.vanderbilt.edu/liebler/
Research Keywords: protein modifications, biomarkers, mass spectrometry
Research Specialty: Proteomic biomarkers for cancer detection and diagnosis; analysis and mechanisms of cell injury by reactive electrophiles
Research Description: Dr. Liebler's research program addresses two broad problems that are linked by the application of analytical proteomics technologies, particularly mass spectrometry. The first problem is the development of protein biomarkers as diagnostics for early cancer detection and for guiding therapy of established disease. Application of standardized mass spectrometry-based proteomics technology platforms enables discovery and analytical validation of candidate biomarkers in human clinical specimens. Current work is directed at development of plasma-based diagnostics for early detection of colon and lung cancer and tumor tissue-based diagnostics for identifying high-risk cancers and predicting response to therapy.
The second problem is the role protein damage by reactive electrophiles in chemical toxicity and disease processes. This work involves development of methods to analyze modified and damaged proteins and to assess the impact of protein damage by reactive chemicals. Major areas of current focus are the characterization of global protein modification by endogenous lipid electrophiles in oxidative stress and the identification of signaling sensors targeted by electrophiles and the mechanisms by which chemical modification of these sensor proteins initiate stress responses.
Postdoctoral Position Availability and Details: Please send letter of application, CV and names and contact information for three references to daniel.liebler@vanderbilt.edu.

---