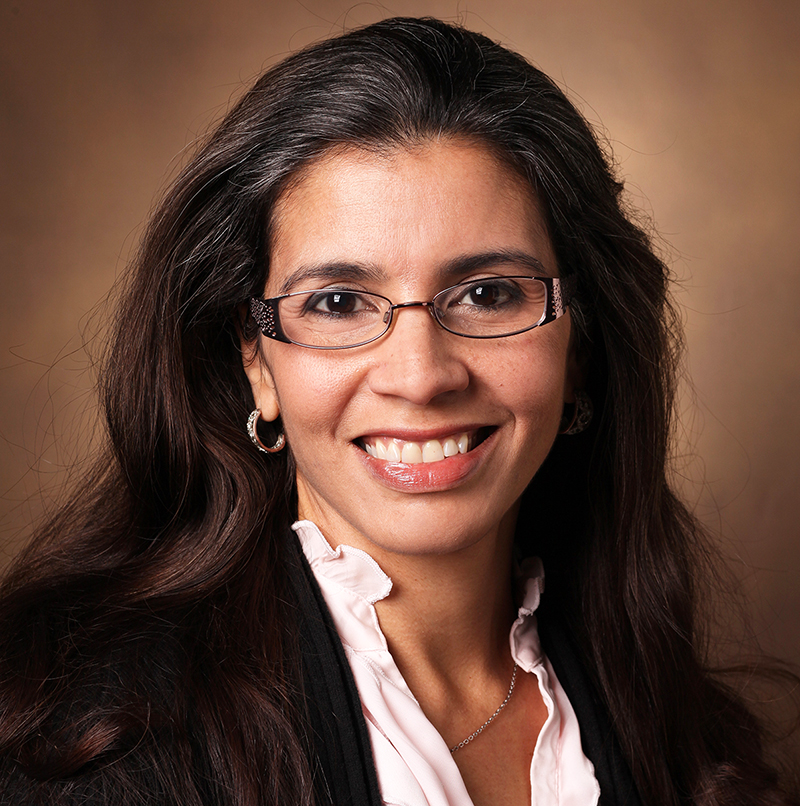 Lourdes Estrada, Ph.D.
Professor of Biochemistry
Associate Director, Academic Programs & Operations
Medical Scientist Training Program (MSTP)
Assistant Dean for Health Equity Education

---
: 222 EBL (Eskind Biomedical Library & Learning Center)
Nashville, - 37232
Name: Lourdes Estrada
Title: Assistant Professor of Cancer Biology
Department: Biochemistry
Phone Number: (615) 875-1340
E-mail: lourdes.estrada@vanderbilt.edu
https://medschool.vanderbilt.edu/mstp
https://medschool.vanderbilt.edu/curriculum/immersion/
PubMed Listings: https://www.ncbi.nlm.nih.gov/pubmed/?term=estrada+L
Dr. Estrada was raised in Puerto Rico where she received her undergraduate degree at the University of Puerto Rico, Rio Piedras in Biology. During her undergraduate education, she conducted three years of research with support from the Minority Access Research Careers (MARC) award. She then traveled to Ann Arbor Michigan where she received her masters and doctorate degrees in Pharmacology at the University of Michigan, Ann Arbor. She then moved to the Department of Pediatrics at the University of Michigan to complete her postdoctoral training in pediatric genetics.
In 2004, Dr. Estrada joined the Department of Cancer Biology at Vanderbilt to serve as Scientific and Education Officer for a multidisciplinary team of scientists in the NCI-funded Center for Cancer Systems Biology at Vanderbilt NCI-funded Center for Cancer Systems Biology at Vanderbilt (CCSB@V). The focus of her research interests lies in the application of systems biology approaches to the study of cancer progression and treatment. Key to the success of implementing these strategies to gain insights into effectively battling cancer is the true integration of scientists from diverse fields of expertise. Thus, a main focus of her work has been to design novel strategies to reach integration through Education, Training and Outreach, including the design and implementation of a Cancer Systems Biology graduate course and other national educational programs.
As a medical school educator, Dr. Estrada has served as a small group facilitator for case-based learning, portfolio coach, and co-director of the Curriculum 2.0 Immersion Phase. She was recently appointed assistant dean for health equity education at VUSM. Dr. Estrada is excited to develop and expand initiatives that integrate core health equity principles into VUSM's health sciences education programs, particularly in MD and MSTP education. She continues to support VUSM's mission of educating lifelong learners in support of our talented medical students, constructing educational strategies that will enhance their leadership potential as health care professionals and contributors to discoveries in human health.
Dr. Estrada is married and has a teenage son. She enjoys time with her family, running, swimming and cycling.
---