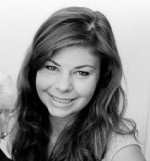 Jennifer "Piper" E. Below, Ph.D.
Associate Professor, Medicine (Genetic Medicine)

---
: Office 725
2525 West End
Nashville, Tennessee - 37203
Developing and applying computational methodologies to further our understanding of the genetic basis of human disease. Specifically, I focus on development of novel strategies for identifying and confirming genetic risk factors to complex traits including cardiometabolic and neurocognitive traits such as Alzheimer's disease, delayed language disorders, developmental stuttering via ascertainment of dense genetic (specifically, whole genome/exome sequenced and whole genome imputed datasets) and phenotypic data.
---