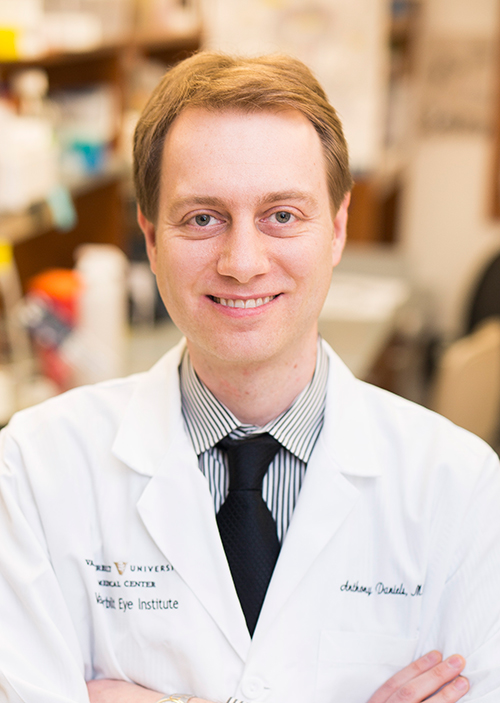 Anthony Daniels, M.D./M.Sc.
Assistant Professor of Ophthalmology & Visual Sciences and Radiation Oncology, Director of Ocular Oncology

---
: Vanderbilt Eye Institute
2311 Pierce Avenue
Nashville, - 37232-8808
My lab studies mechanisms of oncogenesis and metastasis for various eye cancers including uveal (ocular) melanoma and retinoblastoma. Our focus is on developing new, molecularly-targeted therapies for these cancers that also limit toxicity to surrounding ocular structures and thus allow patients to preserve vision.
---