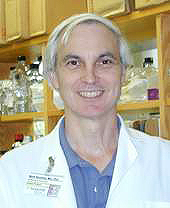 Mark Boothby, M.D./Ph.D.
Professor of Pathology, Microbiology & Immunology Professor of Medicine, Rheumatology

---
: AA-4214B Medical Center North
1161 21st Avenue South
Nashville, - 37232-2363
Molecular regulation of lymphocytes in immunity and disease settings such as cancer models (e.g., breast, lung, melanoma).   Impact of the nutrient environment, including oxygen tension on signaling in and function of lymphocytes.
---