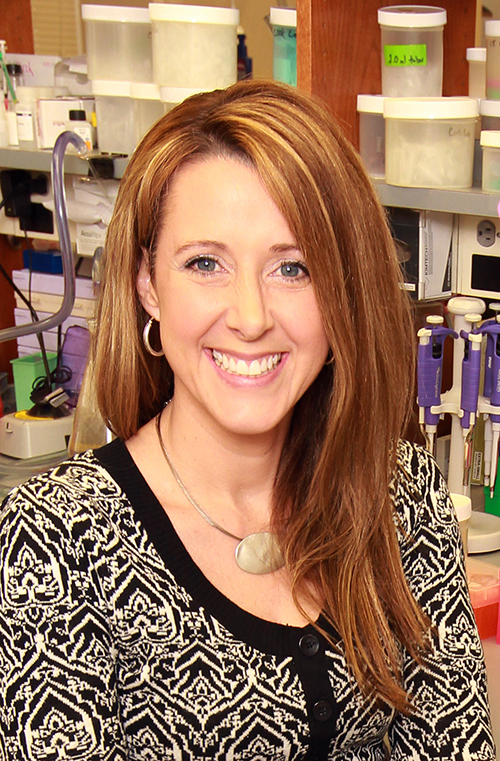 Rebecca Cook, Ph.D.
Assistant Professor of Cell and Developmental Biology, Department of Cell and Developmental Biology

---
: Preston Research Building
2220 Pierce Avenue
Nashville, TN - 37232
Our research focuses on signaling pathways induced by the ErbB family of receptor tyrosine kinases, which include EGFR, ErbB2, ErbB3, and ErbB4. Evidence suggests that three of these family members, EGFR, ErbB2, and ErbB3, are required for increased growth of the mammary epithelium during puberty and pregnancy. Their pathologic over-expression contributes to breast tumor formation and increased malignancy. Much of our current research examines the specific contributions of ErbB3 to breast cancer progression, and its potential as a therapeutic target in ErbB2-expressing breast cancers.
---