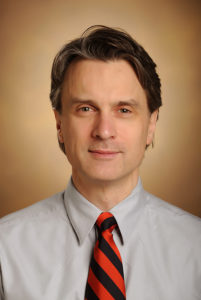 Volker Haase, M.D.
Professor of Medicine, Krick-Brooks Chair in Nephrology, Nephrology Division

---
: C-3119A Medical Center North
1161 21st Avenue South
Nasvillle, TN - 37232
A main focus of the laboratory is understanding the molecular and cellular basis of hypoxia responses in the adult kidney and in kidney development. As part of this effort the laboratory have spearheaded studies that established novel molecular links between hypoxia, HIF signaling and the progression of chronic kidney disease. Another major research focus is on the role of HIF in the regulation of EPO synthesis in kidney and liver as well as iron metabolism.
---