ASPIRE Internship: Scientific Intern, Nashville Biosciences
ASPIRE Internship Opportunity: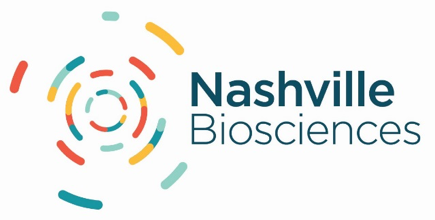 Nashville Biosciences (NashBio)
Scientific Intern
2525 West End Ave.
Nashville, TN 37203
Seeking innovative graduate students and post-docs for part-time scientific internship at an exciting Nashville biotech startup
About Nashville Biosciences (NashBio):
NashBio's business harnesses a unique genetic database linked to de-identified electronic medical records (EMRs) with years of longitudinal clinical data. The dataset is the largest and highest quality of its kind, providing an unprecedented opportunity to glean valuable clinical & genomic insights to accelerate the discovery & development of new drugs & diagnostics. The business consults for a wide range of biopharma and diagnostics companies, resulting in accelerated and more productive R&D. Additionally, additional new biotech spinout ventures will be formed from the proprietary R&D conducted using this dataset.
Position:
NashBio is seeking motivated trainees to join a growing team of fast-paced and forward-thinking innovators for a scientific internship.  Interested candidates are self-starters who would thrive in the rapidly changing and challenging environment of a startup. In this role, you will work closely with the scientific team to help with client projects including research and data analysis pertaining to the project. Central to this work will be an ability to think in a logical, structured fashion, work effectively in a highly collaborative environment and effectively communicate with potential clients and the rest of the NashBio team.
Responsibilities:
Assist the genomic scientists on client specific projects including brain storming ideas regarding approach, research on specific aspects and data handling/analysis.
Assess project feasibility within the BD team, and in liaison with other scientific members of the NashBio team
Work on some small independent projects with the support of the scientific team.
Qualifications:
Currently enrolled in a post-graduate or post-doctoral program
Strong analytical capabilities: highly proficient in Excel, SQL and R knowledge is a plus
Creativity in terms of seeking out and utilizing a wide variety of information sources
Strong project management and organizational skills
Strong grasp of the current biotech sector and familiarity with industry players is a plus
Understanding of biology and genetics especially as they relate to human disease processes, pharmacology, signaling pathways, etc. is a plus
Authorized to work in the US
Characteristics:
Startup mindset – willingness to grow, adapt quickly, and take on new roles as the needs of the company change
Collaborator – very comfortable working within multi-disciplinary teams across multiple simultaneous projects
Business-minded – oriented towards client needs and delivery of actionable insights while being conscious of time and resource constraints
Curious – interested in digging deep into non-intuitive findings to extract meaning, while remaining focused on the question at hand
Location:
The position will be based in Nashville, TN.
Compensation:
Commensurate with experience & competitive with other positions in the field.
About us:
We are an exciting biotech startup that is fundamentally changing drug discovery & development processes in biopharma. We are a spinout from Vanderbilt University Medical Center and are the only company of its kind that leverages years of rich longitudinal clinical data and genomic information of hundreds of thousands of individuals to address pressing R&D questions for our clients in the biopharmaceutical and diagnostics industries. We leverage this massive databank, along with unique computational methods developed at VUMC, to offer a range of precision medicine services to biopharma.
We are an equal opportunity employer and prohibit unlawful discrimination based on race, color, religion, gender, sexual orientation, gender identity/expression, national origin/ancestry, age, disability, marital & veteran status.
INTERNSHIP DETAILS
Internship will run September 2019 – December 2019, with the opportunity to extend pending review.
Internship is paid, part-time (8-10 hours per week during normal business hours)
Applications due Noon, Monday, September 2, 2019
To apply:
Your information will then be passed along to the organization who will contact you directly to schedule an interview.
For further questions, please contact Ashley Brady (ashley.brady@vanderbilt.edu).
---
Please review ASPIRE Internship FAQs: Found here
​For further questions, please contact Ashley Brady (ashley.brady@vanderbilt.edu).
Eligibility requirements
Applicants must be a current Vanderbilt University PhD student or a current postdoctoral fellow.
All PhD students must have completed all coursework for their degree prior to the start of the internship.
Biomedical PhD students must also have passed their qualifying exams before the application deadline.
Students and postdocs may not participate in more than one internship at a time.  More than one application may be submitted at a single time, but only one position can be accepted.
If you are not in a department supported by the BRET office, we will also require that you complete a form guaranteeing PI approval to participate in this program.  Please contact Ashley Brady at ashley.brady@vanderbilt.edu for more information.
If you are an international student or postdoctoral fellow, your visa status may affect your work eligibility. Please contact Ashley Brady (ashley.brady@vanderbilt.edu) to discuss this further.