'Navigating Dead Ends'
May. 8, 2018—Each year, Science Careers creates a handbook of career-related information for graduate students and postdocs. This year, the group has teamed up with organizations to provide profiles of company culture and the types of positions they offer. Download the 2018 guide here.
---
Apr. 28, 2017—Due to the upcoming BRET Annual Career Symposium and the BRET Alumni Reunion, the Office of Career Development team is not accepting individual advising appointments for the month of May. Instead, throughout May, we are offering drop-in hours on Wednesdays and Fridays from 11:30-12:30pm in Light Hall 340. Meet with Kim Petrie, Ashley Brady, or...
---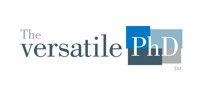 Jul. 31, 2015—The Versatile PhD (VPhD, for short, in this blog post) is an online resource and community for PhDs considering careers outside the "traditional" academic faculty route. The Vanderbilt Graduate School is an institutional subscriber to VPhD, so Vanderbilt students and postdocs have access to all of VPhD's premium content. This includes real-life examples of PhDs and ABDs who...
---