2021 Cell Dynamics Symposium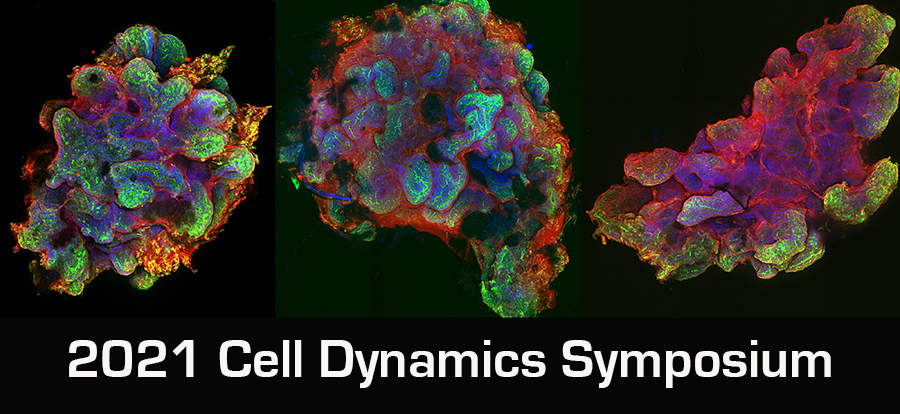 Summary
The Department of Cell and Developmental Biology at Vanderbilt University will host its third Cell Dynamics Symposium on May 2oth & May 21st, 2021 on the Vanderbilt  Central Campus. This seminar originally scheduled for 2020 has been postposed to 2021.
---
Invited Speakers

Marc Kirschner, Ph.D., John Franklin Enders University Professor; Chair Department of Systems Biology, Harvard Medical School
Gia Voeltz, Ph.D., HHMI, Professor of Molecular, Cellular and Developmental Biology, University of Colorado, Boulder. Dr. Voeltz is hosted by Vanderbilt's Department of Biological Sciences.
John Wallingford, Ph.D., Professor of Molecular Biosciences, University of Texas at Austin. Dr. Wallingford is hosted in part by Vanderbilt-Ingram Cancer Center SPORE in Gastrointestinal Cancer.
Denise Montell, Ph.D. Duggan Professor and Distinguished Professor of Molecular, Cellular and Developmental Biology, UC Santa Barbara. Dr. Montell is hosted by the Vanderbilt Program in Developmental Biology.
Erik Jorgensen, Ph.D, HHMI, Distinguished Professor of Biology, University of Utah. Dr. Jorgensen is hosted by the Vanderbilt Brain Institute.
Vanderbilt has a vibrant scientific community with a large number of investigators working on various aspects of cell dynamics, and we expect the symposium will attract interest from across the entire campus. Invitations will extend to attendees from other institutions in the region.
---
Proposed Agenda: 2021 Symposium on Cell Dynamics
Thursday, May 20th  
2:45 pm     Welcome from Ian Macara
3:00 pm     Two Talks
5:00 pm     Reception 
6:30 pm     Post Doc and Graduate Student Award Winners Dinner with Speakers
Friday, May 21st   
8:30 am     Coffee and conversations 
9:00 am     Talks
11:00 am    Poster Session 1
12:00 pm   Lunch and Roundtable with Speakers
1:00            Poster Session 2
2:00 pm     Reconvene over coffee
2:15 pm      Talks
4:30 pm      Presentation of Poster Awards
---
Travel
Click here for travel information including campus maps, hotel/lodging, ground transportation, and fabulous Nashville!
---
Contact
Click here for contact information regarding the 2021 Cell Dynamics Symposium.