Lesbian, Gay, Bisexual, Transgender, and Queer (LGBTQ) Health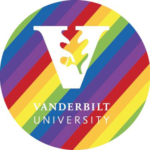 Note: School of Medicine graduate certificate programs are open to Doctor of Medicine (M.D.) students only. 
LGBTQ patients experience disparities in access to and quality of care, leading to preventable, adverse health outcomes including elevated risk for specific chronic diseases and increased rates of suicide and depression. The Certificate in LGBTQ Health is designed to teach M.D. students how to address these disparities, improve the health of LGBTQ patients, support education around LGBTQ health, and foster research on the optimal ways to care for LGBTQ patients and families.
The Certificate in LGBTQ Health for Vanderbilt professional students comprises three elements:
Research Immersion in LGBTQ Health. Students will select a research topic within the realm of LGBTQ health. This may include selecting a topic within a clinical specialty, for example, adolescent medicine, infectious disease, psychiatry, or surgery. Projects may combine empirical and conceptual work with mentorship provided by designated mentors.
LGBTQ Health in Inter-professional Practice or Sex, Sexuality, and Sexual Health Elective. Students choose from one of these two interdisciplinary courses focusing on sexual health in the general population and the specific health care needs of sexual and gender minorities. In addition to the basic sciences underlying the pathophysiology of health in these populations (e.g., HPV infection, HPA dysregulation with chronic stress), clinical specialties highlighted in the course include pediatrics and adolescent medicine, OB/GYN, psychiatry, and internal medicine with content threads from ethics, medico-legal health care, human development, and chronic care.
Capstone Project. Each student will complete a capstone project related to LGBTQ health. This may include development of patient education materials, providing a community or staff training, or implementation of a quality improvement project. The capstone is expected to enable students to demonstrate proficiency and acquired knowledge in the area of LGBTQ health.
Each element may be taken separately, but completion of the Certificate in LGBTQ Health requires successful completion of all three elements.
Contact
For additional information on the Graduate Certificate in LGBTQ Health, please contact:
Eli E. Zimmerman, M.D.
Program Director
A-0118 Medical Center North
Nashville, TN 37232-2551
(615) 936-0060
Please note: this certificate is only currently available for Vanderbilt University School of Medicine students in the M.D. program.