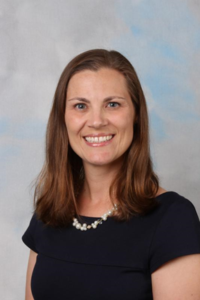 Dana Kan
Assistant Professor, Hearing and Speech Sciences

---
: MCE South Tower
1215 21st Avenue South
Nashville, Tennessee - 37232
Education:
BS, Special and Elementary Education, Vanderbilt University (Nashville, TN)
MA, Educational Services and Research, The Ohio State University (Columbus, OH)
PhD, Hearing & Speech Sciences, Vanderbilt University (Nashville, TN)
Biography:
Dana Kan, Ph.D., NBCT, is an Assistant Professor in the Department of Hearing and Speech Sciences at Vanderbilt University Medical Center. She has teacher licensure in both general and special education, and holds National Board Certification as an Exceptional Needs Specialist – Deaf and Hard of Hearing.  Prior to coming to Vanderbilt, Dr. Kan taught in the Cobb County School district near Atlanta, GA. She currently teaches graduate courses in the Master's in Education of the Deaf program and oversees students' practicum experiences. She also supervises speech and audiology students who are in the Specialty Track for Pediatric Hearing Loss.  Dr. Kan's clinical and research interests focus on teacher practices that are associated with vocabulary and language development.
Teaches to MDE and SLP/AUD Pediatric Specialty Track students.
---