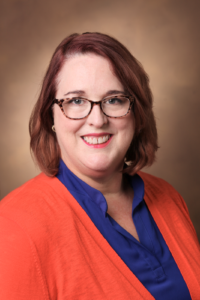 Lea Helen Evans
Assistant Professor, Hearing and Speech Sciences
Clinical Faculty

---
: MCE South Tower
1215 21st Avenue South
Nashville, Tennessee - 37232
Education:
BS, Biology, 1987, Lambuth University, TN
MS, Communication Disorders, 1992, University of Mississippi, MS
PhD, Hearing and Speech Sciences, 1997, University of Tennessee, TN
Biography:
Dr. Evans is currently an Assistant Clinical Professor in the Department of Hearing and Speech Sciences at the Vanderbilt Bill Wilkerson Center. After receiving her PhD in Speech and Hearing Science from the University of Tennessee- Knoxville in 1997, Dr. Evans has spent nearly two decades working as an educator and academician in the field of speech pathology and audiology. Her research interests include child language development and disorders as well as the influence of experiential space-time relativity on play and language skills.
Teaches to MS-SLP students.
---