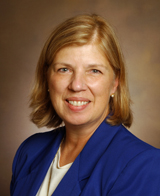 Linda Hood
Professor, Hearing and Speech Sciences

---
Biography:
Linda J. Hood, Ph.D., is a professor in the Department of Hearing and Sciences and Associate Director for Research at the National Center for Childhood Deafness and Family Communication at the Vanderbilt Bill Wilkerson Center, Vanderbilt University in Nashville, Tennessee. She received a master's degree in audiology from Kent State University and a Ph.D. in hearing science from the University of Maryland. Dr. Hood completed an NIH post-doctoral fellowship and was a faculty member at the Kresge Hearing Research Laboratory, Louisiana State University Health Sciences Center in New Orleans for over 20 years.
Research and clinical interests include efferent auditory function, hereditary hearing loss, auditory neuropathy/dys-synchrony, auditory physiologic responses, central auditory processing, development of hearing, aging of the auditory system, cochlear implants, and comparative hearing studies.
In addition to research and teaching, Dr. Hood has participated in several review and working groups of the National Institutes of Health (NIH) National Institute on Deafness and Other Communication Disorders, is a past president of the American Academy of Audiology, and is a current board member of the American Academy of Audiology Foundation and the American Auditory Society.
Teaches to AuD and PhD students.
---