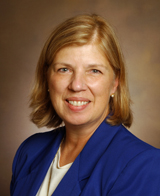 Linda Hood
Professor, Hearing and Speech Sciences

---
Education:
B.S., 1969, Bowling Green State University, OH
M.A., 1974, Kent State University, OH
Ph.D., 1983, University of Maryland, MD
Biography:
Linda J. Hood, Ph.D., is a Professor and Hearing Scientist in the Department of Hearing and Speech Sciences, Director of the Auditory Physiology Laboratory, and Associate Director for Research at the National Center for Childhood Deafness and Family Communication at Vanderbilt University, Nashville, Tennessee, USA.  She completed an NIH post‐doctoral fellowship and was a faculty member at the Kresge Hearing Research Laboratory, Louisiana State University Health Sciences Center, New Orleans, Louisiana for 24 years.  She has served as an International Key Scientist with the Australian Hearing Collaborative Research Centre (CRC), visiting professor at the University of Hong Kong, lecturer at the University of Chile, and Honorary Professor at the University of Queensland, Australia.  Dr. Hood's research career, supported by research grants from the National Institutes of Health (NIH), National Institute on Deafness and Other Communication Disorders (NIDCD), focuses on auditory physiology in peripheral and central systems, characterizing auditory function using objective approaches, auditory neuropathy/dyssynchrony, efferent auditory function, hereditary hearing loss, auditory function across the lifespan, and comparative hearing studies.  She has a long history of funded research, primarily from the NIH, peer-reviewed research publications, textbooks, textbook chapters, invited review articles, and numerous scientific presentations.  Dr. Hood lectures globally on topics related to her research and areas of expertise.  She participates in review panels and working groups of the NIH-NIDCD, is a consultant and active participant in the work of the World Health Organization (WHO), and is an Associate Editor and member of the Editorial Board of the journal Ear and Hearing.  Dr. Hood is a Past President of the American Academy of Audiology, the American Auditory Society, and the International Society of Audiology.  Among other awards, she received the Honors of the Association from the American Speech-Language-Hearing Association in 2018 and the Jerger Career Award for Research in Audiology from the American Academy of Audiology in April 2020.
---