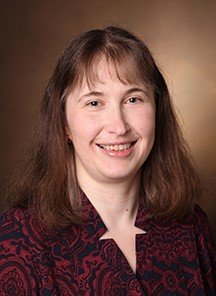 Alexandra "Sasha" Key
Research Associate Professor

---
: Office Room #231 OMC Kennedy Center
110 Magnolia circle
Nashville, Tennessee - 37212
: Lab Room #10231 MCE South Tower
1215 21st Avenue South
Nashville, Tennessee - 37232
Biography:
Alexandra Key, PhD is a research Associate Professor in the Department of Hearing and Speech Sciences at Vanderbilt University Medical Center. She also directs the Psychophysiology Lab at the Vanderbilt Kennedy Center and is the Associate Director of the Translational Neuroimaging Core 
Dr. Key received her PhD in Experimental Psychology (Cognitive) from the University of Louisville. Her research used psychophysiological measures (EEG/ERP, eye tracking) to identify markers of sensory and cognitive processes that could be used as predictors or outcome measures in behavioral and pharmacological treatment studies. A large part of Dr. Key's work focuses on the development of brain-based assessments that do not require overt behavioral responses, optimal for use in individuals with a limited repertoire of reliable behavioral responses (infants, nonverbal individuals, persons with autism or other developmental disabilities).
Teaches to AuD and PhD students.
---