2017 – 2018 Lectures
2017 – 2018 Flexner Deans' Lecture Series
---
Monday, June 18, 2018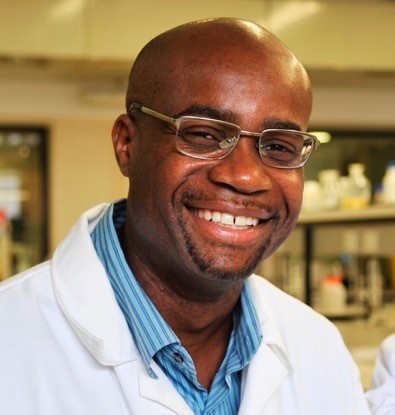 Dr. Kelly Chibale, Ph.D
Diversity in Academia from a Personal African Perspective
Kelly Chibale, PhD is a full Professor of Organic Chemistry at the University of Cape Town (UCT) in South Africa. He is also a Full Member of the UCT Institute of Infectious Disease & Molecular Medicine (IDM), a Tier 1 South Africa Research Chair in Drug Discovery, founding Director of the South African Medical Research Council Drug Discovery and Development Research Unit at UCT and the Founder and Director of the UCT Drug Discovery and Development Centre (H3D).
Kelly obtained his PhD in Synthetic Organic Chemistry from the University of Cambridge in the UK (1989-1992).  This was followed by postdoctoral stints at the University of Liverpool in the UK (1992-94) and at the Scripps Research Institute in the USA (1994-96). He was a Sandler Sabbatical Fellow at the University of California San Francisco (2002), a US Fulbright Senior Research Scholar at the University of Pennsylvania School of Medicine (2008) and a Visiting Professor at Pfizer in the UK (2008).
Kelly was recently named as one of Fortune Magazine's 50 World's Greatest Leaders for 2018.
Lecture sponsored by the M. Glenn Koenig Memorial Fund.
---
Friday, June 15, 2018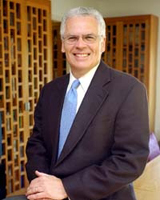 Dr. Larry R. Churchill, Ph.D.
What Moral Knowledge is Essential to Doctoring? Reflections on Character, Virtues, and the Aims of Medical Education
Larry R. Churchill is Professor of Medical Ethics Emeritus, Vanderbilt University Medical Center. From 2002 to 2017 Dr. Churchill was the Ann Geddes Stahlman Professor of Medical Ethics at Vanderbilt. He has played a major role in developing the medical ethics program at Vanderbilt, and prior to that at the University of North Carolina at Chapel Hill where he was Chair of the Dept. of Social Medicine.   Dr. Churchill is a member of National Academy of Medicine (elected 1991) and a Fellow of The Hastings Center (elected 2000). His most recent books are Healers: Extraordinary Clinicians at Work (2012), and What Patients Teach: The Everyday Ethics of Health Care (2013), both from Oxford University Press, and now available in paperback editions. His work has been featured in popular media such as USA Today, Bill Moyers Journal, and the Alex Gibney documentary Money-Driven Medicine.  Dr. Churchill has lectured in Canada, Spain, the United Kingdom, the former German Democratic Republic (East Germany) and China, as well as extensively in the U.S. He is currently at work on a volume entitled Ethics: A Handbook for Humans.
View the lecture at
https://mediasite.vanderbilt.edu/Mediasite/Play/239658c38c734070bdb72a1c844172531d
---
Monday, April 23, 2018
Dr. Aviad Haramati
Chapman Lecture Co- Sponsored with Academy for Excellence in Education
Aviad "Adi" Haramati is Professor of Physiology and Medicine and co-director of the Graduate Program in Complementary and Alternative Medicine at Georgetown University School of Medicine, with research interests in renal and electrolyte physiology. Currently, his activities are more centered on medical education and rethinking how health professionals are trained. In 2013, he was named the founding director of the Center for Innovation and Leadership in Education (CENTILE) at Georgetown.
Dr. Haramati has taught medical and graduate students for over 35 years and received institutional and national awards for his teaching. He served on the Physiology Test Development Committee (USMLE Step 1) for the National Board of Medical Examiners.
Dr. Haramati is the past Vice-Chair of the Academic Consortium of Integrative  Medicine and Health and has chaired the Organizing Committee for the 2012 and  2014 International Congress on Integrative Medicine and Health, and the Planning Committee for the 2012 International Congress for Educators in Complementary and Integrative Medicine. He also convened the 2015 CENTILE Conference to Promote Resilience, Empathy and Well-being in the Health Professions.
His interests in integrative medicine focus on the use of Mind-Body Medicine Skills for stress management and in health professions education.
Dr. Haramati was principal investigator of a five-year NIH grant that supported a broad educational initiative to incorporate CAM and integrative medicine into the four-year medical curriculum at Georgetown. He co-leads the faculty training program in Mind-Body Medicine with Nancy Harazduk at Georgetown University and at The Institute for Integrative Health.
View the lecture at
https://mediasite.vanderbilt.edu/Mediasite/Play/18d1864c916e44e696de51592776b0231d
---
Monday, March 12, 2018
Erling Norrby, M.D., Ph.D.
A Foray into Nobel Prizes: The Action Potential, Cholesterol, and Maturing Molecular Biology
Erling Norrby has an M.D. and Ph.D. from the Karolinska Institute, the School of Medicine, Stockholm. He was the professor of virology and chairman at the Institute for 25 years. During that time he also served as Dean of the Faculty of Medicine for 6 years and was deeply involved in the work on Nobel prizes in physiology or medicine for 20 years. After leaving the Institute he became Permanent Secretary of the Royal Swedish Academy of Sciences for six years. During this time he had overriding responsibility for the Nobel Prizes in Physics and Chemistry and was a member of the Board of the Nobel Foundation. Presently he is at the Center for the History of Sciences at the Academy and in 2010 he published the book Nobel Prizes and Life Sciences, in 2013 by a second book Nobel Prizes and Nature's Surprises and in 2016 a third book entitled Nobel Prizes and Notable Discoveries. In addition he is currently Vice-Chairman of the Board of the J. Craig Venter Institute. He also has one of the leading functions at the Royal Swedish Court as Lord Chamberlain in Waiting.
View the lecture at
https://mediasite.vanderbilt.edu/Mediasite/Play/72214ab064a945cfb0f08d1c29290bc81d
---
Monday, March 5, 2018

Sam Quinones, Journalist & Author
Dreamland: The True Tale of America's Opiate Epidemic
In conjunction with the Alpha Omega Alpha Honor Medical Society, 2018 Ed Holloran Memorial Lecture
Sam Quinones is a journalist, storyteller, former LA Times reporter, and author of three acclaimed books of narrative nonfiction.
His most recent book is Dreamland: The True Tale of America's Opiate Epidemic by Bloomsbury Press.
His career as a journalist has spanned almost 30 years. He lived for 10 years as a freelance writer in Mexico, where he wrote his first two books. In 2004, he returned to the United States to work for the L.A. Times, covering immigration, drug trafficking, neighborhood stories, and gangs.
In 2014, he resigned from the paper to return to freelancing, working for National Geographic, Pacific Standard Magazine, the New York Times, Los Angeles Magazine, and other publications.
Columbia Journalism School selected him as a 2008 recipient of the Maria Moors Cabot prize, for a career of excellence in covering Latin America. He is also a 1998 recipient of an Alicia Patterson Fellowship, one of the most prestigious fellowships given to print journalists.
View the lecture at
https://mediasite.vanderbilt.edu/Mediasite/Play/16ede976daad43fd89e2865a5233e75a1d
---
Tuesday, February 27, 2018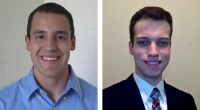 ​Andy Perez
Building Life In the Year 6000: Modern Lessons From Santiago Ramón y Cajals Vision of the Future
Jonathan Dallas
Ten Little Fingers and Ten Little Toes 
---
Monday, February 19, 2018

Paul Farmer, M.D., Ph.D.
Academic Medicine and the Future of Global Health Equity: Reflections from West Africa
2018 Phillip W. Felts Lecture in Humanities
Dr. Paul Farmer, physician and anthropologist, is chief strategist and co-founder of Partners In Health, Kolokotrones University Professor and chair of the Department of Global Health and Social Medicine at Harvard Medical School, and chief of the Division of Global Health Equity at Brigham and Women's Hospital in Boston. He also serves as U.N. Special Adviser to the Secretary-General on Community-based Medicine and Lessons from Haiti. Dr. Farmer has written extensively on health, human rights, and the consequences of social inequality. His most recent books are In the Company of the Poor: Conversations with Dr. Paul Farmer and Fr. Gustavo Gutiérrez, Reimagining Global Health: An Introduction, and To Repair the World: Paul Farmer Speaks to the Next Generation.
---
Thursday, January 18, 2018

Anna Lembke, MD
​Drug Dealer, MD: How Doctors Were Duped, Patients Got Hooked, and Why It's So Hard to Stop
Dr. Anna Lembke received her undergraduate degree in Humanities from Yale University and her medical degree from Stanford University. She is on the faculty of the Stanford University School of Medicine, a diplomate of the American Board of Psychiatry and Neurology, and a diplomate of the American Board of Addiction Medicine. She is the Program Director for the Stanford University Addiction Medicine Fellowship, and Chief of the Stanford Addiction Medicine Dual Diagnosis Clinic. She has published over 50 peer-reviewed articles, chapters, and commentaries, including in the New England Journal of Medicine, the Journal of the American Medical Association, the Journal of General Internal Medicine, and Addiction. Dr. Lembke sees patients, teaches, and does research. She is the author of a book on the prescription drug epidemic: "Drug Dealer, MD: How Doctors Were Duped, Patients Got Hooked, and Why It's So Hard to Stop" (Johns Hopkins University Press, October 2016).
Dr. Anna Lembke's key areas of interest include treating patients who have become addicted to prescription drugs. She takes a holistic, harm-reduction approach to each patient, and encourages spiritual and alternative therapies in the process of healing.
---
Monday, December 11, 2017

Ryan Bayley, MD, CPC
Burnout: Resilience is the Problem
---
Monday, November 13, 2017

Quinn Capers, MD, FACC, FSCAI
Implicit Racial Bias in Healthcare and in Medical School Admissions
---
Monday, October 9, 2017

Hossein Ardehali, M.D., Ph.D.
Going through MD/PhD program as an immigrant
Director, Feinberg Cardiovascular Research Institute (FCVRI) – Center for Molecular Cardiology
Professor of Medicine, Cardiology and Pharmacology
Associate Director and Chair of Admissions of the Medical Scientist Training Program
---
Friday, September 29, 2017

Hannah Valantine, M.D., M.R.C.P., F.A.C.C.
NIH Addresses the Science of Diversity: Focusing on Institutional Change
2017 Satcher Lecture, co-sponsored with the Master of Public Health Program