2019 VUSM Student Lecturers
Vanderbilt University School of Medicine
Flexner Deans' Lecture Series 2018-2019
Friday, March 22, 2019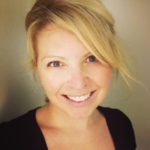 Jessica Burris
MS4
Lessons in Practical Compassion
Jessica Burris is a fourth year medical student at Vanderbilt University School of Medicine.
Jessica has long-standing interests in patient empowerment in clinical settings, patient engagement in the research process, and medical ethics. During her time at Vanderbilt, she played a key role in the development, governance, and maintenance of the Crohn's and Colitis Foundation of America (CCFA) Patient-Powered Research Network, a research framework featuring a patient portal for 15,400 patients with inflammatory bowel disease (IBD). She was elected to the Patient-Centered Outcomes Research Institute (PCORI) Patient Council, serving as one of seven members representing 20 million patients to the PCORnet Steering Committee and PCORnet leadership in a deliberative body that provided recommendations on key governance policies during Phase I of PCORnet's development. She currently serves as a co-investigator on a comparative effectiveness study of biologic or small molecule therapies after failure of anti-TNF treatment in patients with IBD, which was recently awarded $2.4 million in research funding.
Jessica is a member of Alpha Omega Alpha (AOA) and the Gold Humanism Honor Society (GHHS). She is pursuing a career in psychiatry.
---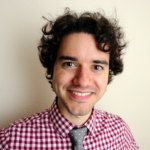 Pedro Teixeira
MS4
Lessons from Launching a Startup to Bring Artificial Intelligence to the Bedside (and Write Your Notes)
Pedro Teixeira, PhD, is part of the Vanderbilt MSTP and completed his PhD in the laboratory of Dr. Josh Denny in the Department of Biomedical Informatics. There he applied machine learning and natural language processing (NLP) methods to extract phenotypic information from electronic health records (EHR) and identify associations with genetic variants.
Pedro along with two fellow classmates began a leave of absence in January 2017 to launch PredictionHealth, a startup dedicated to facilitating the incorporation of machine learning into routine clinical care to improve quality and efficiency. Their service currently combines machine learning, natural language processing, and remote human scribes to process audio from the patient doctor encounter and generate doctors' documentation.
He has also presented his work broadly and won several awards, including first place in IBM's The Great Mind Challenge (Watson Technical Edition 2013).