2020 VUSM Student Lecturers
Vanderbilt University School of Medicine
Flexner Deans' Lecture Series 2019-2020
presents the following student lectures
Monday, March 9, 2020
Noon, 208 Light Hall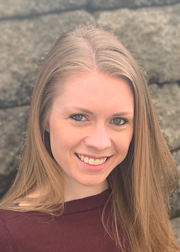 Marie Kuzemchak Patten, VMS 3/4 (research year out)
The Blackhawks, The Bugle, and Me: Lessons in Intentional Gratitude from a Month on a Military Base
Marie is currently on a research year between her third and her fourth years at Vanderbilt University School of Medicine. Her primary project involves development and validation of a burnout scale specific to medical school, for which she received funding from the Center for Biomedical Ethics and Society. Her other research interests encompass cardiothoracic surgery outcomes, organ transplant ethics, physician-patient communication, and surgical education, including co-development and co-direction of a formalized surgery mentorship program in collaboration with the Section of Surgical Sciences. She has presented her work both nationally and internationally. In addition to research, Marie has passions in medical education, medical humanities, and narrative nonfiction writing. Marie is a graduate of Washington University in St. Louis, where she earned her B.A. in French and Italian languages and literatures on scholarship. She is planning to pursue a career in cardiothoracic surgery. Marie is happily married to Stephen, a former U.S. Army officer and a current Owen M.B.A. student.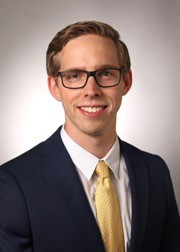 Samuel Trump, VMS4
Thinking Outside the Clinic: Street Medicine During an Outbreak
Samuel is a fourth-year medical student from Columbia, South Carolina, who has attended Vanderbilt University for his undergraduate and medical degrees. Over his time in medical school he has been involved with various student organizations working with underserved populations, including as Community Outreach Director of Shade Tree Clinic, co-director of Rayos Contra Cancer, and co-president of Physician for Human Rights. In particular, he has collaborated with Vanderbilt's Homeless Health Services in numerous capacities over the past three years. He completed his research immersion project with Dr. Sheryl Fleisch in which he analyzed hospital utilization metrics among individuals experiencing homelessness before and after they were placed into long-term housing. He also serves as Vanderbilt's liaison to the Street Medicine Institute Student Coalition. Samuel plans to train in internal medicine with an interest in hospital medicine or primary care, and he hopes to continue to work with vulnerable populations in his career and address issues of health equity on both a patient and systems level.