VUSM alumni offer wellness advice for the residency interview season
by Emma Mattson
So, you're finally here: the autumn of your fourth year. You've made it past block exams, board exams, countless clerkship and intern rotations. Now it's time for the final milestones of med school: the residency interview season.
Although interviews may look slightly different this fall, the essentials of the process have remained the same— including the levels of stress you might be feeling. We asked your upperclassmen, the Class of 2020 VUSM alumni, for their advice on how to stay well, mentally and physically, during this unique season of med school life.
Here's what they shared:
Set aside enough time for the whole process
As with any application process, planning ahead will help you avoid unnecessary stress and worry.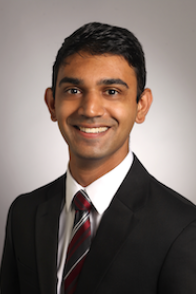 "I'd suggest rising fourth years to start the process early, developing clinical skills and identifying medical school mentors who could write compelling letters of recommendation," alumnus Gautam Rangavajla said.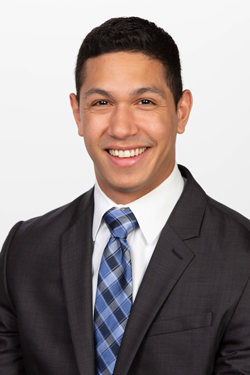 Alumnus Christopher Puchi offers similar advice.
"I definitely encourage people to give themselves enough time to take their ERAS seriously, so maybe doing a rotation that demands 90 hours a week isn't the best idea in September," Puchi said. "While each program places a different amount of weight on each portion of the application, it's important that you give yourself the best shot possible to impress programs."
Once you've entered interview season, though, don't forget to enjoy the process. Meeting other applicants (read: potential future colleagues), learning about new cities, and exploring individual programs are all enjoyable aspects of the interview process, Rangavajla said.
Find your own priorities— and stick to them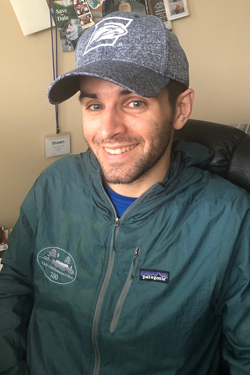 "Figure out what is most important and what features of a program you're more willing to compromise on," suggests alumnus Shawn Michael Barton. "Going through this process helped me compare places and made me feel more certain of my rank list in the end."
What's more, these priorities should be forward-thinking, alumna Lauren Barr advises.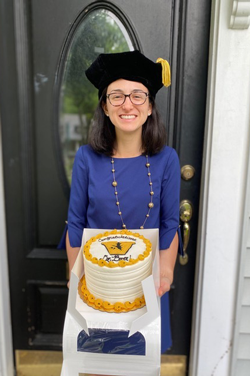 "Think about who you want to be when you leave residency. What people do you need to surround yourself with to get there? What program will push you and equip you with the skills you need to do so?" Barr said. "It's important to think about fit and what feels comfortable now, but also think about where you are trying to go."
And when you actually get to the interview, speak personally and authentically.
"Be yourself. There is no one else who is uniquely you and programs want to get to know all of the awesome things about you," alumna Sydney Payne said. "But, be your best self. Bring your manners, good attitude, charisma, and the best aspects of your personality."
It's okay to take a break once in a while
Just as you did when studying for block exams or persevering through a particularly difficult rotation, set aside time for yourself to recharge.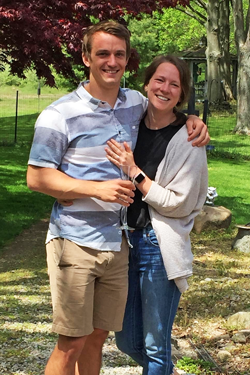 "One way I found to prioritize my wellness during Match is to try and distract myself!" alumna Elise Clemens said. "I read more for fun than I have in years. I exercised more too, and when I was with friends we tried to talk about things other than the giant scary elephant in the room."
In fact, Barr said, the residency interview process offers unique freedom that you might not have had in other med school semesters.
"There aren't many other times during med school when you are largely free of other academic responsibilities," Barr said. "Two good friends and I went on walks at McCabe Park every couple weeks throughout interview season, which was a great chance to debrief, catch up, and laugh."
Rangavajla recalls that he intentionally reconnected with old friends during the process and even started a book club with a few college friends!
Finally, surround yourself with people who love and support you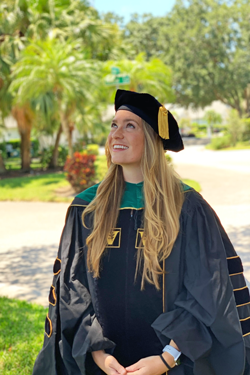 For alumna Sydney Payne, prioritizing wellness during residency applications meant surrounding herself with friends and family.
"I would make sure to schedule time with friends to hang out and to forget about the stresses of the Match, and I would make time to call family to talk through my thoughts on the process," Payne said. "There is no way I would be able to go through the season alone."
Besides your peers, your college mentors, portfolio coach, and deans are all here to support you through the whole process. Don't hesitate to reach out if you need advice, encouragement, or even just a listening ear.
There's a place out there that's perfect for you— definitely more than one, actually! —and you're well prepared to go find it. Good luck!