Community-inspired Health Equity: a conversation with Dean Consuelo Wilkins
by Emma Mattson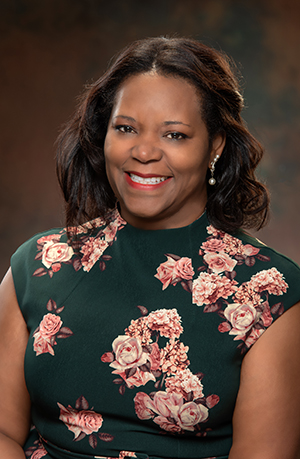 "Being able to bring people together and collaborate, come up with shared mutual interests and strategies that benefit both institutions—that's what drives me."
That's Dr. Consuelo Wilkins, Vanderbilt professor of medicine and Executive Director of the Meharry-Vanderbilt Alliance, a trans-institutional partnership between Meharry Medical College and Vanderbilt University Medical Center. Wilkins' love for collaboration shines through everything she does here at Vanderbilt.
On an everyday level, this looks like facilitating initiatives such as the Meharry-Vanderbilt Interprofessional Education Collaborative, an effort involving five different Nashville educational institutions. Through this collaboration, students from ten distinct disciplines work with community organizations to identify and address health-related issues, ultimately aiming to provide the best possible care for patients and their families.
Each organization contributes its individual strengths to these collaborations, Wilkins said. For example, Meharry brings its groundbreaking work on minority health and health disparities, while Vanderbilt leads in its efforts towards personalized care. Regardless of their differences, however, they share the same goal.
"We're talking about two academic medical centers that, at their core, are focused on the same thing: improving the health of populations [and] educating health professionals," Wilkins said.
Wilkins, who joined the Vanderbilt community in 2012, accepted a new role last year as VUSM Associate Dean for Health Equity. One of her first initiatives was to kickstart a health equity certification program within the medical school.
Although Wilkins had originally planned to implement the certification on a longer timeline, students started knocking on her office door as soon as the program was approved, wanting to know when the first course would be available. Wilkins accelerated the timeline, and the first cohort completed the two-week elective this February.
This year, Wilkins also started the Health Equity Innovation Awards, an active call for ideas in health equity. Over the past few weeks, Vanderbilt students, faculty, and staff have been submitting proposals for health equity projects. Now, Wilkins and her team will work closely with a subset of projects to develop a timeline and deliverables.
While the creation of Wilkin's position represents a formal commitment to health equity on the part of the university, students, faculty, and staff have already been working towards this goal in less visible ways.
"Some people are using language that's different than health equity, but that's exactly what they're doing," Wilkins said. "So they're really excited to have someone name that and give them some structure and framework of how to do it—or at least share resources and encouragement."
Above all, Wilkins emphasizes that health equity work is a community-motivated effort.
"We could start doing it ourselves—we have an amazing team of people—but it's going to be better if more of us are doing it," Wilkins said. "So let's just find out what's really happening around this place."