Inaugural Society for History of Medicine and Surgery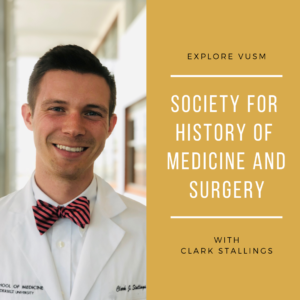 We recently sat down with third-year medical student Clark Stallings to talk about the Society for History of Medicine and Surgery here at VUSM. Here's what we learned about this exciting new student organization.
What is the VUSM Society for History of Medicine and Surgery?
We are a student organization whose goal is to create an environment in which faculty, residents, and medical students can gather to learn about the history of our profession. We aim to foster an appreciation for the rich and complex history of medicine and surgery, and for its relevance to current times. At the heart of this organization is conversation, we want to engage people in thoughtful discussion to bring history to life.
Why start this society?
History has long been a hobby of mine, for those who know me I'm just as likely to be found browsing Wikipedia for historical figures as I am for pathophysiology of diseases. Back in the Fall I happened across an article discussing History of Medicine's role in medical education and I was hooked. History has so much to teach us as we advance through medical school—it provides us context for current practices and insights into the future of our profession. Furthermore, I think it is important for students to learn about the patients, researchers, and physicians who have gone before us, especially those from under-represented groups in medicine.
What's the most interesting item you've found so far in our archives?
In the 1930s, Dr. Ernest Goodpasture led the Department of Pathology at Vanderbilt, and he pioneered a method to grow viruses like chicken pox and influenza in the lab. This method became the foundation for decades of vaccine research. In the archives, we have original equipment from his lab that he used to demonstrate this process to students and visiting researchers. Over the next year I hope to explore the archives for other interesting items.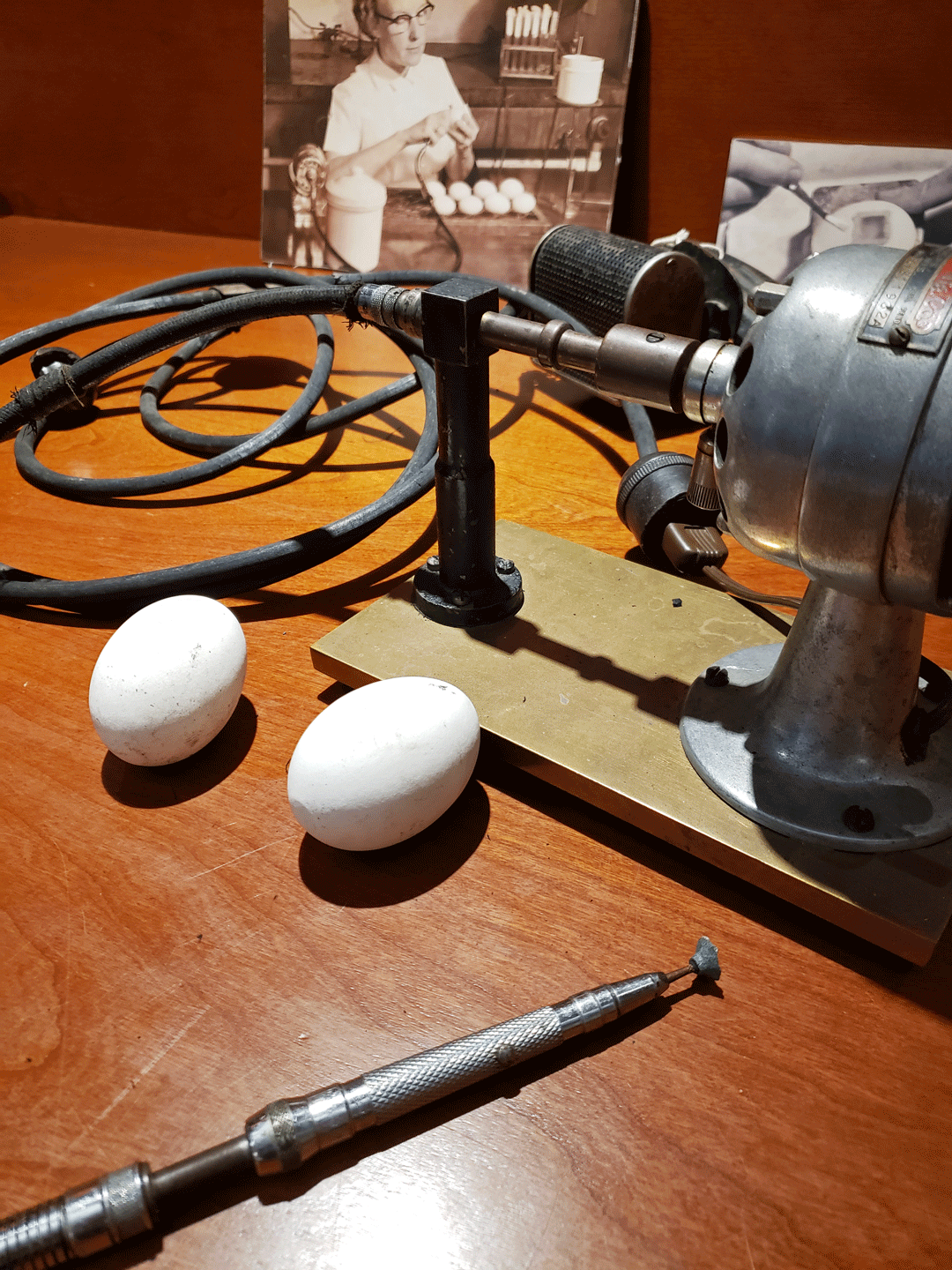 learn more about the Egg Drill
The inaugural event was this past January. How did it go? What was the reception?
For our first event, we opened the historical reading room and set up stations covering medical texts from the 1500s to Vanderbilt medical history in the 1900s. I had the pleasure of showcasing pieces from Vanderbilt's General Hospital in Italy during World War II, while another station focused on the surgical research of Dr. Blalock and Vivian Thomas. Thanks to our partnership with James Thweatt and Chris Ryland, who are experts in the library's historical collections, our event was a success with over 30 people in attendance. Students and faculty alike shared our enthusiasm for history and many came up to me with ideas for future events.
What can we expect next?
We hope to have two types of events in the future: specialty-driven events and heritage month-driven ones. For example, we are organizing a documentary viewing and discussion for Women's History Month and the following month we will focus on the history of neurosurgery. There is such a breadth of topics to cover that each event will be quite unique!
How can we find out more information?
We are in the process of registering as a student group, which will enable us to post on Anchor Link for students. I am always happy to talk or email with people interested in our events as well. For anyone wanting to learn more about Vanderbilt's historical collection I encourage them to stop by the 3rd floor historical reading room in Eskind Biomedical Library.
Clark would like to thank Dr. Geevarghese, James Thweatt, and Chris Ryland for their constant enthusiasm and support as the group is established.