Latino Medical Student Association leaders talk heritage, antiracism
by Emma Mattson
When you step on VUSM's campus, you get to add a new facet to your identity: being a med student. But being a med student doesn't mean you drop all the other parts of who you are. Anything but!
Our culture of wellness at Vanderbilt recognizes that labelling someone a "med student" doesn't describe their whole identity. And an important part of Vandy Med's culture are the organizations that celebrate and support the cultural diversity of our student body.
The Latino Medical Student Association is one such organization. We sat down virtually with this year's co-presidents, Carolina Gomez Grimaldi and Nicole Kloosterman, to hear how they're strengthening their leadership, engaging in anti-racist work, and supporting the Latinx community on campus.
Drawing on their shared Argentinian heritage, Kloosterman and Gomez Grimaldi both joined LMSA during their first year at VUSM in order to stay engaged with the Latinx community.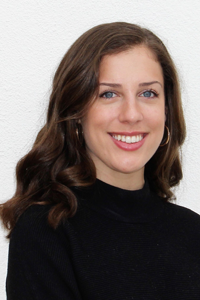 "My heritage and community are very important to me, so I joined in an effort to connect to other Latinx students and allies as well as the local Latinx community as I moved to Nashville," Gomez Grimaldi said."
Kloosterman said her experience growing up in the Latinx community in South Florida pushed her to foster a space on Vandy's campus where others could celebrate their culture and heritage.
"We have worked incredibly hard this past year to integrate LMSA in extracurricular activities and [ensure] that there is space on campus to share experiences and ideas," Kloosterman said. "We want to ensure that the activities that we are participating in are meaningful and sustainable for the students and for the community around us."
Following a year when many LMSA leaders belonged to the graduating class, the new co-presidents have intentionally gathered a leadership group across multiple classes to ensure longevity. This year they also welcome a new faculty advisor, Dr. JP Arroyo, MD, PhD.
And, of course, they're looking forward to welcoming the incoming class of med students into LMSA.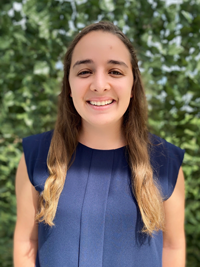 This spring, Gomez Grimaldi and Kloosterman saw first-hand the effects of the pandemic on organizational life. Events like LMSA's monthly Latino Lunch Talk series and their Escalera program for local high school students had to be cancelled because of the COVID-19 outbreak.
But Kloosterman and Gomez Grimaldi are determined that not even a pandemic will thwart the community-building at the core of LMSA's mission.
"As we continue to monitor how the pandemic will play out over the next year, we will have to constantly re-evaluate how to deliver our events in a safe manner," Gomez Grimaldi said. "This will surely be difficult as gathering in community is one of the goals of LMSA; however, I am certain our leadership group will come up with innovative ways to continue our projects."
In the coming year, the two leaders also hope to continue developing a Medical Spanish certificate and to attend virtual or in-person LMSA conferences to present their work.
The pandemic is not the only happening that's changed LMSA's goals for the coming year. This spring also saw widespread uprisings against police brutality and renewed acknowledgement of the importance of antiracism in higher education.
"We feel our role in LMSA as well as our role as individual citizens and neighbors requires us to be engaged in conversations and work around anti-racism," Gomez Grimaldi said. "Speaking for myself, one important step is calling out anti-blackness which exists within many of our own Latinx communities."
To this end, LMSA has partnered with student organizations like the Asian-Pacific American Medical Student Association and the Student National Medical Association to compile an anti-racist resource list. This year the leaders hope to continue contributing to the conversation about anti-racist curriculum at VUSM and encouraging the recruitment of a diverse medical student body.
"It is important to remember that we do not have to work alone to achieve some of these goals, and ensuring that we collaborate together for this worthwhile progress will allow changes to be made to be sustainable," Gomez Grimaldi said.
Curious about what other med student orgs are up to this year at VUSM? Read about the Social Mission Committee, the Student Wellness Committee, and others on our MD admissions blog.