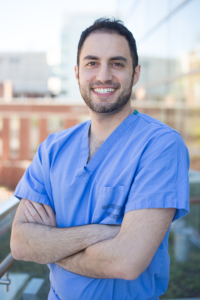 Shervin Etemad
---
Hometown: Trumbull, CT
Undergraduate University: University of Connecticut
Undergraduate Major: Molecular and Cell Biology
Why did you choose Vanderbilt? What do you like most about Vanderbilt?
I chose Vanderbilt for the #VandyMed community. I knew from the moment I visited as an interviewee that I would be welcomed with open arms – by faculty, students, and Nashville.
About Me
After finishing undergrad, I worked with the Yale Center for Biomedical and Interventional Technology, organizing several healthcare hack-a-thons and programs focused on accelerating innovation in medicine.
---