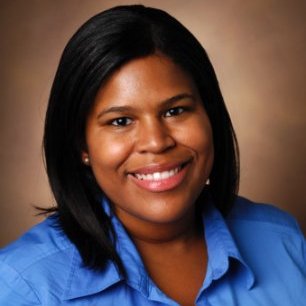 Candice Robinson, M.D., M.P.H
Medical Officer, Centers for Disease Control and Prevention

---
Candice (Williams) Robinson, M.D., M.P.H., is a Medical officer with the Centers for Disease Control and Prevention (CDC). Previously, she was an officer with the CDC Epidemic Intelligence Service (EIS). Through her assignment with the Arizona Department of Health Services, she worked on projects in many different areas including sexually transmitted diseases (STD), vaccine preventable diseases, cost analysis, and outbreaks. Her work took her across the country, from Vermont to Washington state, and across the world to Sierra Leone, where she contributed to the Ebola response efforts.
Following her two-year EIS fellowship, Dr. Robinson now works at the CDC headquarters in Atlanta, GA with the National Center for Immunization and Respiratory Diseases in the Immunization Services Division as a member of the Communication and Education Branch. In this role, she provides education on vaccines and vaccine-preventable diseases to state and local immunization programs, develop new informational and educational materials, and serve as a liaison to the Advisory Committee on Immunization Practices.
During her time in the Vanderbilt MPH Program, Dr. Robinson was a David Satcher Public Health Scholar and fellow in General Pediatrics. For her MPH thesis, she worked with her mentor William Cooper, M.D., M.P.H., vice chair in the department of pediatrics, and professor of pediatrics and health policy, exploring racial differences in use of follow-up care for adolescents with suicide attempts.
Dr. Robinson received her undergraduate degree from Xavier University of Louisiana and her medical degree from Wayne State University School of Medicine. She graduated from the Vanderbilt MPH Program in 2013.
---