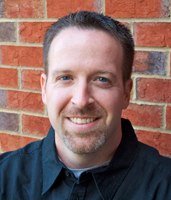 Jeremy Norris, Ph.D.
Managing Director
Research Associate Professor, Department of Biochemistry

---
Jeremy earned his Ph.D. in analytical and organic chemistry from Vanderbilt University in 2003. His research interests are in the application of mass spectrometry and separations science to measure biologically and clinically important analytes. He is the Managing Director for the National Resource for Imaging Mass Spectrometry and the DARPA-funded Rapid Threat Assessment Program at Vanderbilt University.
---