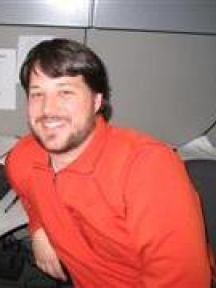 William C. Schultz, Jr.
Enterprise Architect, Department of Biochemistry

---
I graduated from Belmont University in 1998 with a Bachelors of Science in Psychology, and started playing the baritone saxophone in a jazz/funk band called the Guy Smiley Blues Exchange. I was able to do this for about 4 years until a number of factors coincided, leading me to cut my hair and get a real job. As a result I started working for a law firm in downtown Nashville as Manager of Information Systems and found a new passion.
In 2004 I received a Masters of Science degree in Computer Information Systems from the University of Phoenix and I am certified as a Microsoft Certified Professional (MCP), and Certified Information System Security Professional (CISSP).
When I am not on a computer, I like to stay active playing sports. I enjoy playing any sport, but lately I am spending the most time climbing at a local rock climbing gym or swinging away at golf balls. I should also mention that I play some mean ping-pong and foosball.
---