MSTPublications: November 2018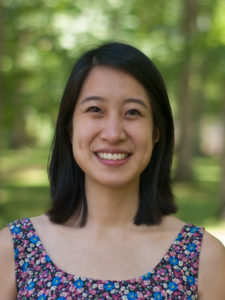 Estrogen receptor-alpha (ESR1) polymorphism rs1999805 associates with asthma.
Bloodworth MH*, Rusznak M*, Bastarache L, Wang J, Newcomb DC.
Ann Allergy Asthma Immunol. 2018 Nov 15. pii: S1081-1206(18)31409-1. doi: 10.1016/j.anai.2018.11.005. [Epub ahead of print]
As adults, women have higher rates of asthma and allergic disease as well as increased asthma severity compared to men. Pre or peri-menstrual worsening of asthma symptoms (PMA) were reported in 17% of women enrolled in the severe asthma research program, with 52% of these women with PMA having severe asthma. Further, use of birth control medications or hormone replacement therapy during peri or post-menopause was also linked to worsening of asthma in some women. Mouse models of asthma showed estrogen signaling through estrogen receptor-alpha (ER-α), and not ER-β, increased allergic airway inflammation, mucus production, and/or airway hyperresponsiveness. Collectively, these findings suggest a critical role for ER-α signaling in asthma pathogenesis. In this study, we sought to determine whether SNPs in ER-α (ESR1) or aromatase (CYP19A1), the enzyme that converts testosterone to estrogen, were associated with asthma or allergic disease phenotypes using a phenome-wide association study (PheWAS).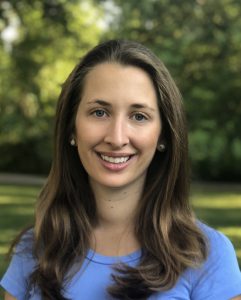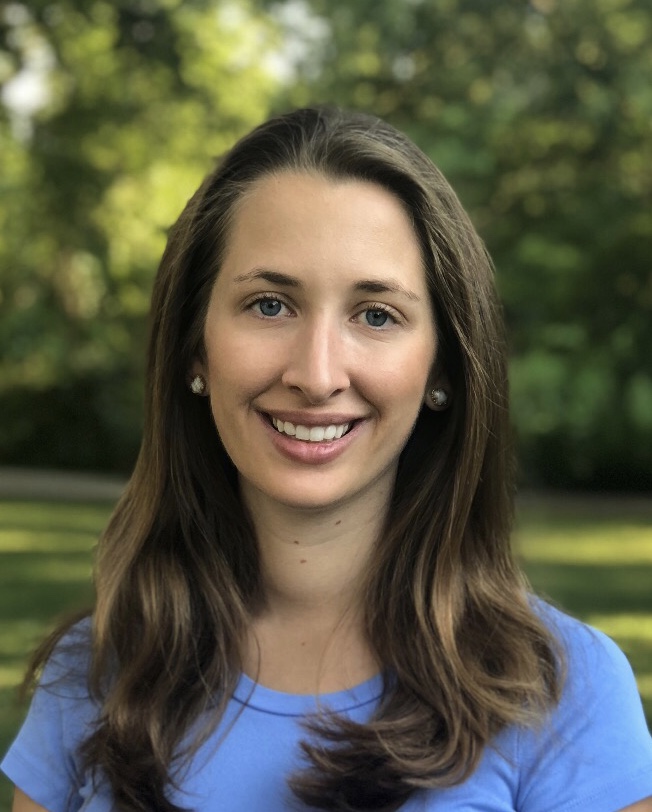 Prognostic value of D-dimer and markers of coagulation for stratification of abdominal aortic aneurysm growth.
Sundermann AC, Saum K, Conrad KA, Russell HM, Edwards TL, Mani K, Björck M, Wanhainen A, Owens AP 3rd.
Blood Adv. 2018 Nov 27;2(22):3088-3096. doi: 10.1182/bloodadvances.2017013359.
Abdominal aortic aneurysm (AAA) is associated with high morbidity and mortality and is an established cause of unbalanced hemostasis. A number of hemostatic biomarkers have been associated with AAA; however, the utility of hemostatic biomarkers in AAA diagnosis and prognosis is unclear. The aim of the present study was to characterize the potential prognostic value of D-dimer and markers of altered hemostasis in a large cohort of patients with AAAs characterized by either fast or slow aneurysm growth (frequency matched for baseline diameter) and subaneurysmal dilations. We measured plasma concentrations of thrombin-antithrombin (TAT) complex, platelet factor 4 (PF4), and D-dimer in 352 patients with either fast-growing AAAs (>2 mm/y), slow-growing AAAs (<2 mm/y), subaneurysmal aortic dilations, or nonaneurysmal aortas. Plasma D-dimer and TAT were significantly elevated in both AAA and subaneurysmal dilation patients compared with controls. Individuals with D-dimer levels ≥500 ng/mL had 3.09 times the odds of subaneurysms, 6.23 times the odds of slow-growing AAAs, and 7.19 times the odds of fast-growing AAAs than individuals with D-dimer level <500 ng/mL. However, no differences in D-dimer concentration were noted between fast- and slow-growing aneurysms. Plasma D-dimer and TAT were strong independent predictors of AAA growth rate with multivariate analysis revealing a 500-ng/mL increase in D-dimer or 1-µg/mL increase in TAT led to additional 0.21-mm and 0.24-mm changes in aortic diameter per year, respectively. Rising levels of plasma TAT, in addition to D-dimer, may predict disease progression and aneurysm growth in patients with AAA or subaneurysmal dilation.
Biological Consequences of Major Histocompatibility Class-II Expression by Tumor Cells in Cancer.
Axelrod ML, Cook RS, Johnson DB, Balko JM.
Clin Cancer Res. 2018 Nov 21. pii: clincanres.3200.2018. doi: 10.1158/1078-0432.CCR-18-3200. [Epub ahead of print]
Colorectal Cancer and Metabolism.
Brown RE, Short SP, Williams CS.
Curr Colorectal Cancer Rep. 2018 Nov 16. doi: 10.1007/s11888-018-0420-y. [Epub ahead of print]
Deep brain stimulation in pediatric dystonia: a systematic review.
Hale AT, Monsour MA, Rolston JD, Naftel RP, Englot DJ.
Neurosurg Rev. 2018 Nov 5. doi: 10.1007/s10143-018-1047-9. [Epub ahead of print] Review.
Host and Viral Determinants of Respiratory Syncytial Virus-induced Airway Mucus.
Stier MT, Peebles RS Jr.
Ann Am Thorac Soc. 2018 Nov;15(Supplement_3):S205-S209. doi: 10.1513/AnnalsATS.201806-380AW.
Hypoxia-inducible factor-1α regulation of myeloid cells.
Stothers CL, Luan L, Fensterheim BA, Bohannon JK.
J Mol Med (Berl). 2018 Nov 1. doi: 10.1007/s00109-018-1710-1. [Epub ahead of print] Review.
Examining How the MAFB Transcription Factor Affects Islet β Cell Function Postnatally.
Cyphert HA, Walker EM, Hang Y, Dhawan S, Haliyur R, Bonatakis L, Avrahami D, Brissova M, Kaestner KH, Bhushan A, Powers AC, Stein R.
Diabetes. 2018 Nov 13. pii: db180903. doi: 10.2337/db18-0903. [Epub ahead of print]
Endocannabinoid control of the insular-bed nucleus of the stria terminalis circuit regulates negative affective behavior associated with alcohol abstinence.
Centanni SW, Morris BD, Luchsinger JR, Bedse G, Fetterly TL, Patel S, Winder DG.
Neuropsychopharmacology. 2018 Nov 2. doi: 10.1038/s41386-018-0257-8. [Epub ahead of print]
Distinct Regulation of Th17 and Th1 Cell Differentiation by Glutaminase-Dependent Metabolism.
Johnson MO, Wolf MM, Madden MZ, Andrejeva G, Sugiura A, Contreras DC, Maseda D, Liberti MV, Paz K, Kishton RJ, Johnson ME, de Cubas AA, Wu P, Li G, Zhang Y, Newcomb DC, Wells AD, Restifo NP, Rathmell WK, Locasale JW, Davila ML, Blazar BR, Rathmell JC.
Cell. 2018 Oct 30. pii: S0092-8674(18)31309-6. doi: 10.1016/j.cell.2018.10.001. [Epub ahead of print]
***Read more about this paper in the VUMC Reporter here!
Protein Synthesis Inhibition Activity of Mesothelin Targeting Immunotoxin LMB-100 Decreases Concentrations of Oncogenic Signaling Molecules and Secreted Growth Factors.
El-Behaedi S, Landsman R, Rudloff M, Kolyvas E, Albalawy R, Zhang X, Bera T, Collins K, Kozlov S, Alewine C.Toxins (Basel). 2018 Oct 31;10(11). pii: E447. doi: 10.3390/toxins10110447.PMID: 30384408
Ectonucleoside Triphosphate Diphosphohydrolase-3 Antibody Targets Adult Human Pancreatic β Cells for In Vitro and In Vivo Analysis.
Saunders DC, Brissova M, Phillips N, Shrestha S, Walker JT, Aramandla R, Poffenberger G, Flaherty DK, Weller KP, Pelletier J, Cooper T, Goff MT, Virostko J, Shostak A, Dean ED, Greiner DL, Shultz LD, Prasad N, Levy SE, Carnahan RH, Dai C, Sévigny J, Powers AC.
Cell Metab. 2018 Nov 12. pii: S1550-4131(18)30639-9. doi: 10.1016/j.cmet.2018.10.007. [Epub ahead of print]