Honors and Awards – January 2019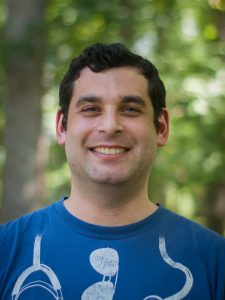 Congratulations to Dan Balikov (M4) on matching into Ophthalmology at the University of Michigan!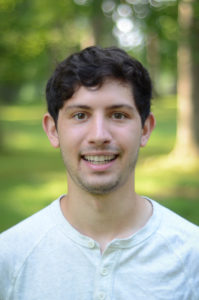 Congratulations to Chris Peek (G2) on receiving an F30 NRSA Individual Predoctoral Fellowship!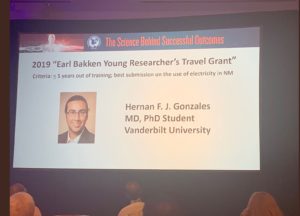 Hernan Gonzalez (G3) received the Earl Bakken Young Researcher's Travel Grant to attend the 2019 North American Neuromodulation Society (NANS) Annual Meeting.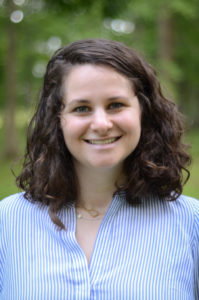 Congratulations to Paula Marincola Smith (G2) on receiving an F32 NRSA Individual Postdoctoral Fellowship!
Dr. Jim Goldenring (Goodpasture Faculty Advisor) and international co-investigators were awarded a $26 million grant from Cancer Research UK to study inflammation-associated gastric metaplasia. Read more in the VUMC Reporter.
Dr. Dan Roden (PI to Ayesha Muhammad, G1, and Sutherland College Advisor) was recently awarded the Louis and Arthur Lucian Award for Research in Circulatory Disease by McGill University. He shares this award with Nabil Seidah of McGill University. Read more in the VUMC Reporter.