MSTPublications: February 2019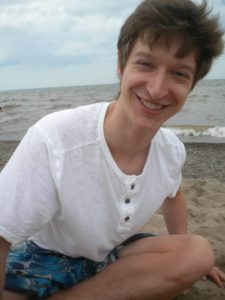 On-target resistance to the mutant-selective EGFR inhibitor osimertinib can develop in an allele specific manner dependent on the original EGFR activating mutation.
Brown BP, Zhang YK, Westover D, Yan Y, Qiao H, Huang V, Du Z, Smith JA, Ross JS, Miller VA,  Ali SM, Bazhenova L, Schrock AB, Meiler J, Lovly CM.
Clin Cancer Res. 2019 Feb 22. pii: clincanres.3829.2018. doi: 10.1158/1078-0432.CCR-18-3829. [Epub ahead of print]
PURPOSE: The third-generation EGFR inhibitor, osimertinib, is the first mutant selective inhibitor that has received regulatory approval for the treatment of patients with EGFR-mutant lung cancer. Despite the development of highly selective third-generation inhibitors, acquired resistance remains a significant clinical challenge. Recently, we and others have identified a novel osimertinib resistance mutation, G724S, which was not predicted in in vitro screens. Here, we investigate how G724S confers resistance to osimertinib. EXPERIMENTAL DESIGN: We combine structure-based predictive modeling of G724S in combination with the two most common EGFR activating mutations, exon 19 deletion (Ex19Del) and L858R, with in vitro drug-response models and patient genomic profiling. RESULTS: Our simulations suggest that the G724S mutation selectively reduces osimertinib binding affinity in the context of Ex19Del. Consistent with our simulations, cell lines transduced with Ex19Del/G724S demonstrate resistance to osimertinib, while cells transduced with L858R/G724S are sensitive to osimertinib. Subsequent clinical genomic profiling data further suggests G724S occurs with Ex19Del but not L858R. Furthermore, we demonstrate that Ex19Del/G724S retains sensitivity to afatinib, but not to erlotinib, suggesting a possible therapy for patients at the time of disease relapse. CONCLUSIONS: Altogether, these data suggest that G724S is an allele-specific resistance mutation emerging in the context of Ex19Del but not L858R. Our results fundamentally reframe the problem of targeted therapy resistance from one focused on the "drug – resistance mutation" pair to one focused on the "activating mutation – drug – resistance mutation" trio. This has broad implications across clinical oncology.
BCL::MolAlign: Three-Dimensional Small Molecule Alignment for Pharmacophore Mapping.
Brown BP, Mendenhall J, Meiler J.
J Chem Inf Model. 2019 Feb 25;59(2):689-701. doi: 10.1021/acs.jcim.9b00020. Epub 2019 Feb 12.
Small molecule flexible alignment is a critical component of both ligand- and structure-based methods in computer-aided drug discovery. Despite its importance, the availability of high-quality flexible alignment software packages is limited. Here, we present BCL::MolAlign, a freely available property-based molecular alignment program. BCL::MolAlign accommodates ligand flexibility through a combination of pregenerated conformers and on-the-fly bond rotation. BCL::MolAlign converges on alignment poses by sampling the relative orientations of mutually matching atom pairs between molecules through Monte Carlo Metropolis sampling. Across six diverse ligand data sets, BCL::MolAlign flexible alignment outperforms MOE, ROCS, and FLEXS in recovering native ligand binding poses. Moreover, the BCL::MolAlign alignment score is more predictive of ligand activity than maximum common substructure similarity across 10 data sets. Finally, on a recently published benchmark set of 20 high quality congeneric ligand-protein complexes, BCL::MolAlign is able to recover a larger fraction of native binding poses than maximum common substructure-based alignment and RosettaLigand. BCL::MolAlign can be obtained as part of the Biology and Chemistry Library (BCL) software package freely with an academic license or can be accessed via Web server at http://meilerlab.org/index.php/servers/molalign.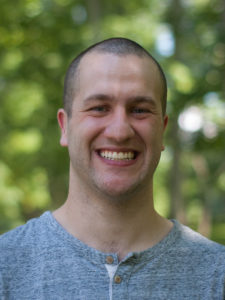 Genomic landscape of a metastatic malignant proliferating tricholemmal tumor and its response to PI3K inhibition.
Gallant JN, Sewell A, Almodovar K, Wang Q, Dahlman KB, Abramson RG, Kapp ME, Brown BT, Boyd KL, Gilbert J, Cohen DN, Yarbrough WG, Zhao Z, Lovly CM.
NPJ Precis Oncol. 2019 Feb 15;3:5. doi: 10.1038/s41698-019-0077-2. eCollection 2019.
Proliferating tricholemmal tumors (PTTs) are rare benign neoplasms that arise from the outer sheath of a hair follicle. Occasionally, these PTTs undergo malignant transformation to become malignant proliferating tricholemmal tumors (MPTTs). Little is known about the molecular alterations, malignant progression, and management of MPTTs. Here, we describe the case of a 58-year-old female that had a widely metastatic MPTT that harbored an activating PIK3CA mutation and was sensitive to the PI3K inhibitor, alpelisib (BYL719). We review the available literature on metastatic MPTT, detail the patient's course, and present a whole genome analysis of this rare tumor.
HLA-A*32:01 is strongly associated with vancomycin-induced drug reaction with eosinophilia and systemic symptoms.
Konvinse KC, Trubiano JA, Pavlos R, James I, Shaffer CM, Bejan CA, Schutte RJ, Ostrov DA, Pilkinton MA, Rosenbach M, Zwerner JP, Williams KB, Bourke J, Martinez P, Rwandamuriye F, Chopra A, Watson M, Redwood AJ, White KD, Mallal SA, Phillips EJ.
J Allergy Clin Immunol. 2019 Feb 15. pii: S0091-6749(19)30210-6. doi: 10.1016/j.jaci.2019.01.045. [Epub ahead of print]
Background: Vancomycin is a prevalent cause of the severe hypersensitivity syndrome drug reaction with eosinophilia and systemic symptoms (DRESS) which leads to significant morbidity and mortality and commonly occurs in the setting of combination antibiotic therapy which impacts future treatment choices. Variations in human leukocyte antigen (HLA) class I in particular have been associated with serious T-cell mediated adverse drug reactions which has led to preventive screening strategies for some drugs. Objective: To determine if variation in the HLA region is associated with vancomycin-induced DRESS. Methods: Probable vancomycin DRESS cases were matched 1:2 with tolerant controls based on sex, race, and age using BioVU, Vanderbilt's deidentified electronic health record database. Associations between DRESS and carriage of HLA class I and II alleles were assessed by conditional logistic regression. An extended sample set from BioVU was utilized to conduct a time-to-event analysis of those exposed to vancomycin with and without the identified HLA risk allele. Results: Twenty-three individuals met inclusion criteria for vancomycin-associated DRESS. 19/23 (82.6%) cases carried HLA-A*32:01 compared to 0/46 (0%) of the matched vancomycin tolerant controls (p=1×10-8) and 6.3% of the BioVU population (n=54,249) (p=2×10-16). Time-to-event analysis of DRESS development during vancomycin treatment among the HLA-A*32:01 positive group indicated that 19.2% developed DRESS and did so within four weeks. Conclusions: HLA-A*32:01 is strongly associated with vancomycin DRESS in a population of predominantly European ancestry. HLA-A*32:01 testing could improve antibiotic safety, help implicate vancomycin as the causal drug and preserve future treatment options with co-administered antibiotics.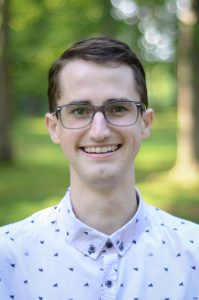 Celecoxib Is Associated With Dystrophic Calcification and Aortic Valve Stenosis.
Bowler MA*, Raddatz MA*, Johnson CL, Lindman BR, Merryman WD.
JACC Basic Transl Sci. 2019. doi: 10.1016/j.jacbts.2018.12.003.
Calcific aortic valve disease is a progressive fibrocalcific process that can only be treated with valve replacement. Cadherin-11 has recently been identified as a potential therapeutic target for calcific aortic valve disease. The already approved drug celecoxib, a cyclooxygenase-2 inhibitor, binds cadherin-11, and was investigated as a therapeutic against calcific aortic valve disease. Unexpectedly, celecoxib treatment led to hallmarks of myofibroblast activation and calcific nodule formation in vitro. Retrospective electronic medical record analysis of celecoxib, ibuprofen, and naproxen revealed a unique association of celecoxib use and aortic stenosis.
Clonal hematopoiesis: Pre-cancer PLUS.
Silver AJ, Jaiswal S.
Adv Cancer Res. 2019;141:85-128. doi: 10.1016/bs.acr.2018.12.003. Epub 2019 Jan 14.
Bone morphogenetic protein signaling in inflammation.
Wu DH, Hatzopoulos AK.
Exp Biol Med (Maywood). 2019 Feb 7:1535370219828694. doi: 10.1177/1535370219828694. [Epub ahead of print]
Spatiotemporal control and modeling of morphogen delivery to induce gradient patterning of stem cell differentiation using fluidic channels.
O'Grady B, Balikov DA, Wang JX, Neal EK, Ou YC, Bardhan R, Lippmann ES, Bellan LM.
Biomater Sci. 2019 Feb 19. doi: 10.1039/c8bm01199k. [Epub ahead of print]
Disabling the Gβγ-SNARE interaction disrupts GPCR-mediated presynaptic inhibition, leading to physiological and behavioral phenotypes.
Zurawski Z, Thompson Gray AD, Brady LJ, Page B, Church E, Harris NA, Dohn MR, Yim YY, Hyde K, Mortlock DP, Jones CK, Winder DG, Alford S, Hamm HE.
Sci Signal. 2019 Feb 19;12(569). pii: eaat8595. doi: 10.1126/scisignal.aat8595.
Manganese Detoxification by MntE Is Critical for Resistance to Oxidative Stress and Virulence of Staphylococcus aureus.
Grunenwald CM, Choby JE, Juttukonda LJ, Beavers WN, Weiss A, Torres VJ, Skaar EP.
MBio. 2019 Feb 26;10(1). pii: e02915-18. doi: 10.1128/mBio.02915-18.
SETD2 loss sensitizes cells to PI3Kβ and AKT inhibition.
Terzo EA, Lim AR, Chytil A, Chiang YC, Farmer L, Gessner KH, Walker CL, Jansen VM, Rathmell WK.
Oncotarget. 2019 Jan 18;10(6):647-659. doi: 10.18632/oncotarget.26567. eCollection 2019 Jan 18.
Mechanism-Based Modeling of Tumor Growth and Treatment Response Constrained by Multiparametric Imaging Data.
Hormuth DA 2nd, Jarrett AM, Lima EABF, McKenna MT, Fuentes DT, Yankeelov TE.
JCO Clin Cancer Inform. 2019 Feb;(3):1-10. doi: 10.1200/CCI.18.00055.
Association between Periprocedural Neutropenia and Early Infection-related Chest Port Removal.
Perez AW, Watchmaker JM, Brown DB, Banovac F.
Radiology. 2019 Feb 12:182175. doi: 10.1148/radiol.2019182175. [Epub ahead of print]
Using topic modeling via non-negative matrix factorization to identify relationships between genetic variants and disease phenotypes: A case study of Lipoprotein(a) (LPA).
Zhao J, Feng Q, Wu P, Warner JL, Denny JC, Wei WQ.
PLoS One. 2019 Feb 13;14(2):e0212112. doi: 10.1371/journal.pone.0212112. eCollection 2019.