MSTP Outreach
Brain Blast
by Bola Adebesin (M2)
For the second year in a row, I had the pleasure of volunteering at the 2019 Brain Blast sponsored by the Vanderbilt Brain Institute and hosted at the Nashville Public Library. As enticing as it is to hold a real brain or to try on vision altering goggles, the real allure of this event comes from seeing the sheer awe evoked in children and their parents. There is a palpable excitement that permeates through the air as kids traverse the wonders of the nervous system and explore all of the ways our brains help us experience the world. I relish Brain Blast because it is a chance to go out into the community and show young Nashvillians that science can be cool, fun, and even silly sometimes. If you have not had a chance to attend Brain Blast, ten out of ten would highly recommend.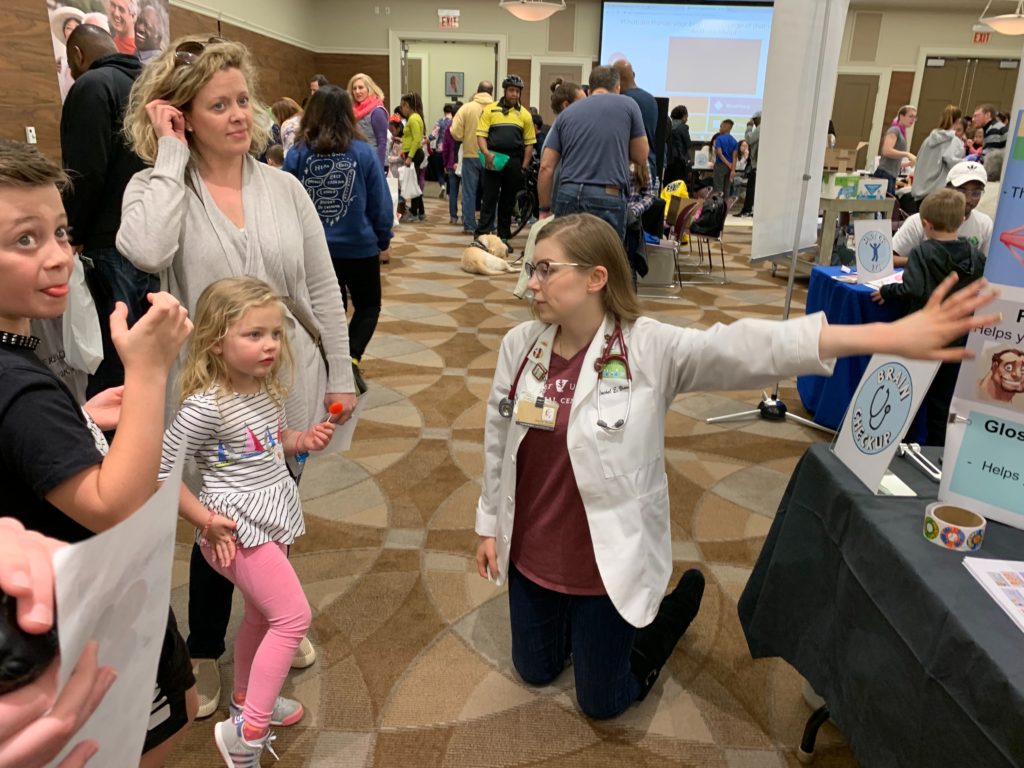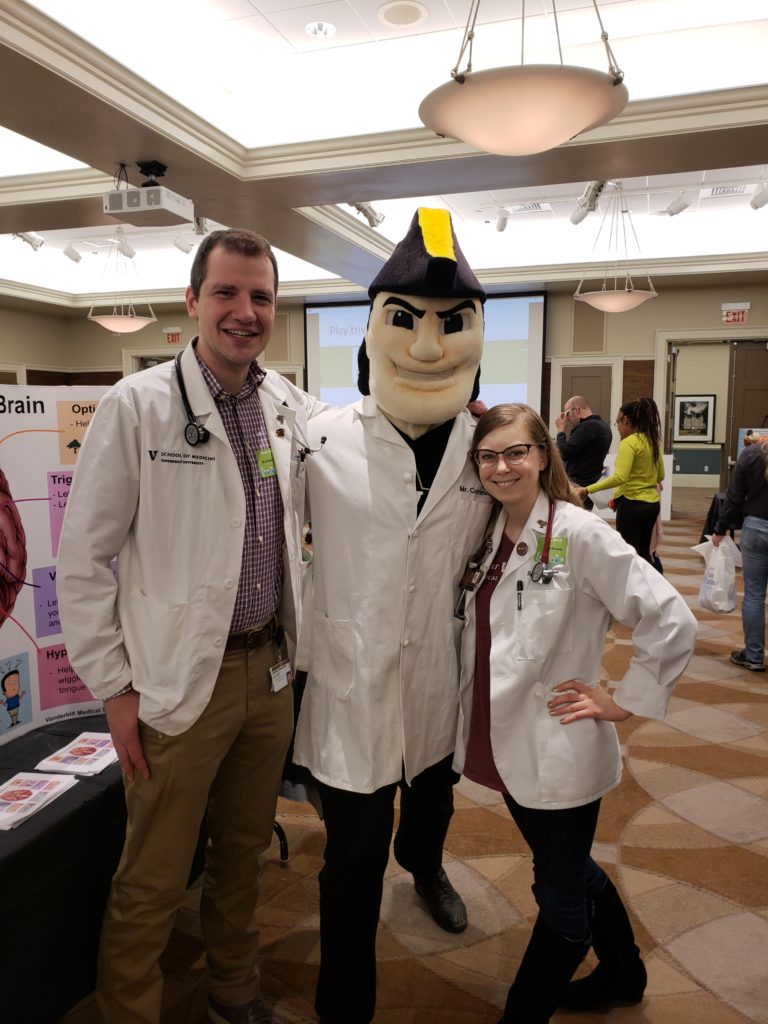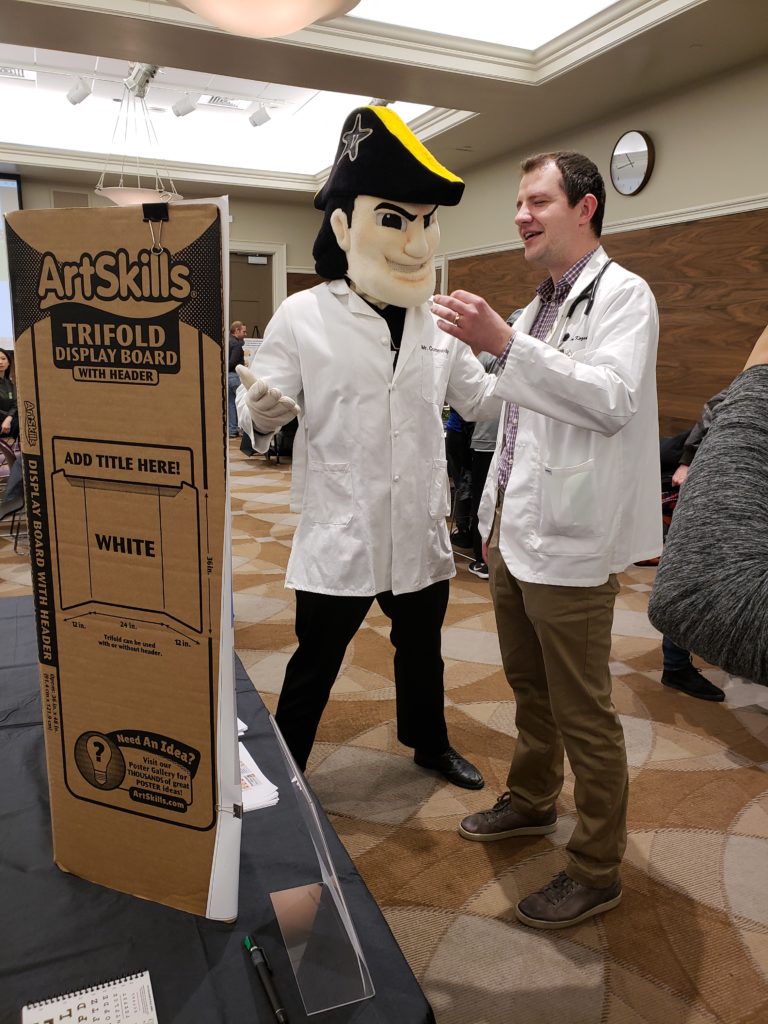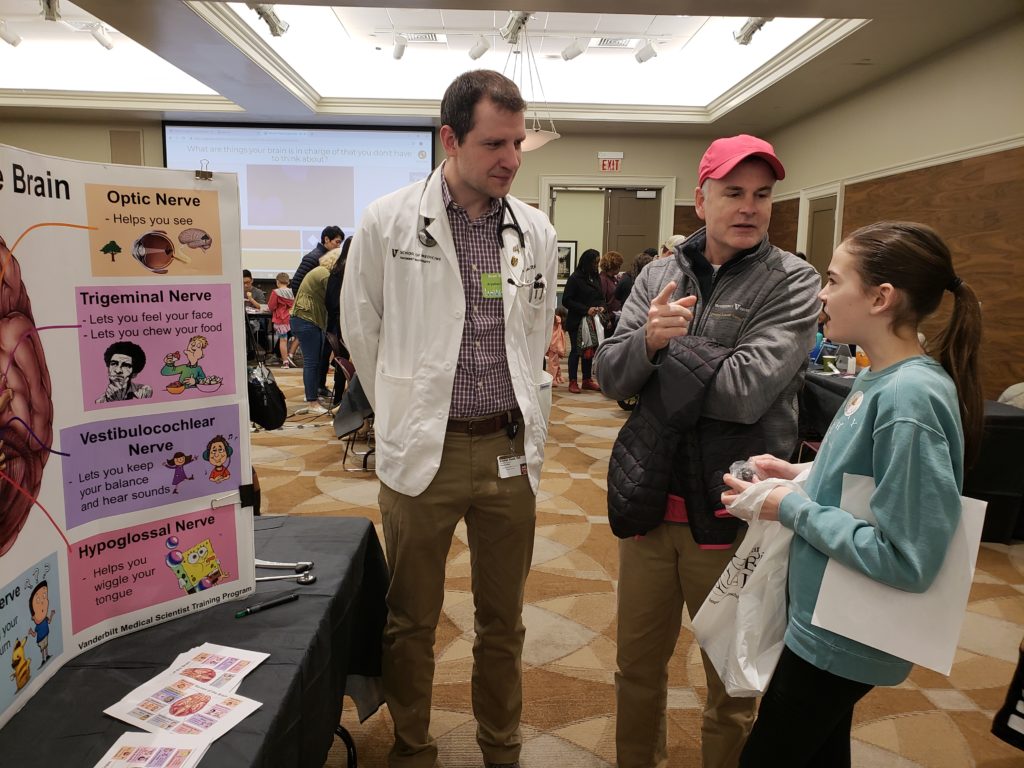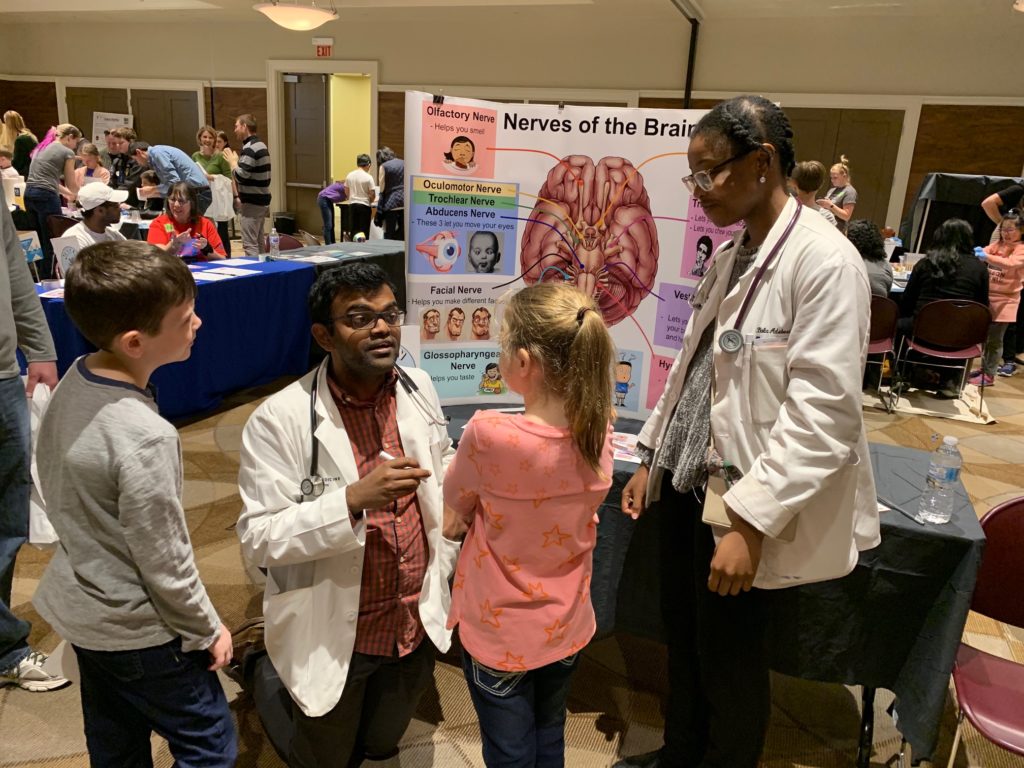 Thank you to MSTP students Krystian Kozek (G4), Rachel Brown (G2), Abin Abraham (G2), and Bola Adebesin (M2) for volunteering at the MSTP Brain Blast booth!
MSTP Outreach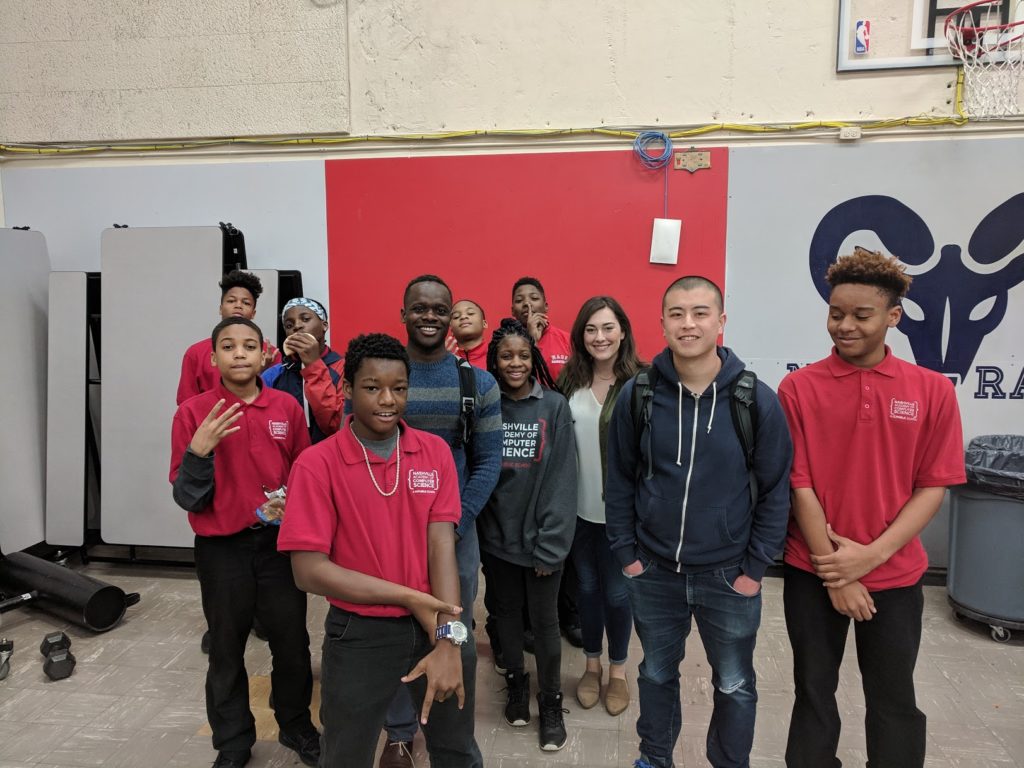 Patrick Wu (G2), APSA representative-elect, recently visited Nashville Academy of Computer Science to talk to 7th grade students about Biomedical Informatics.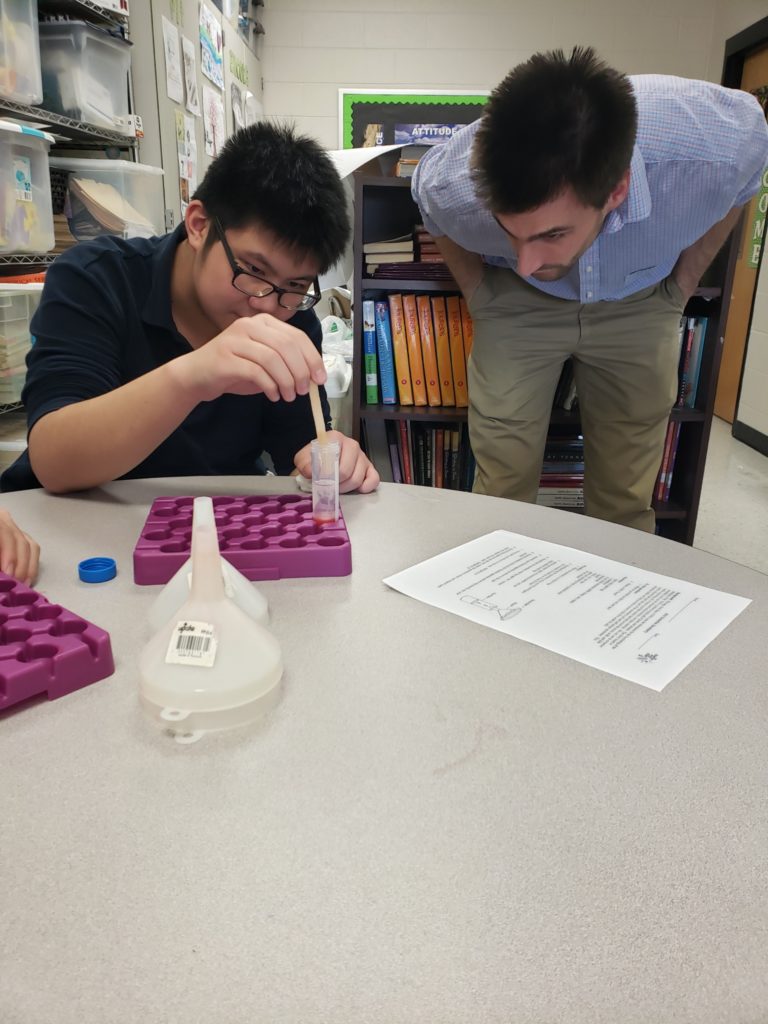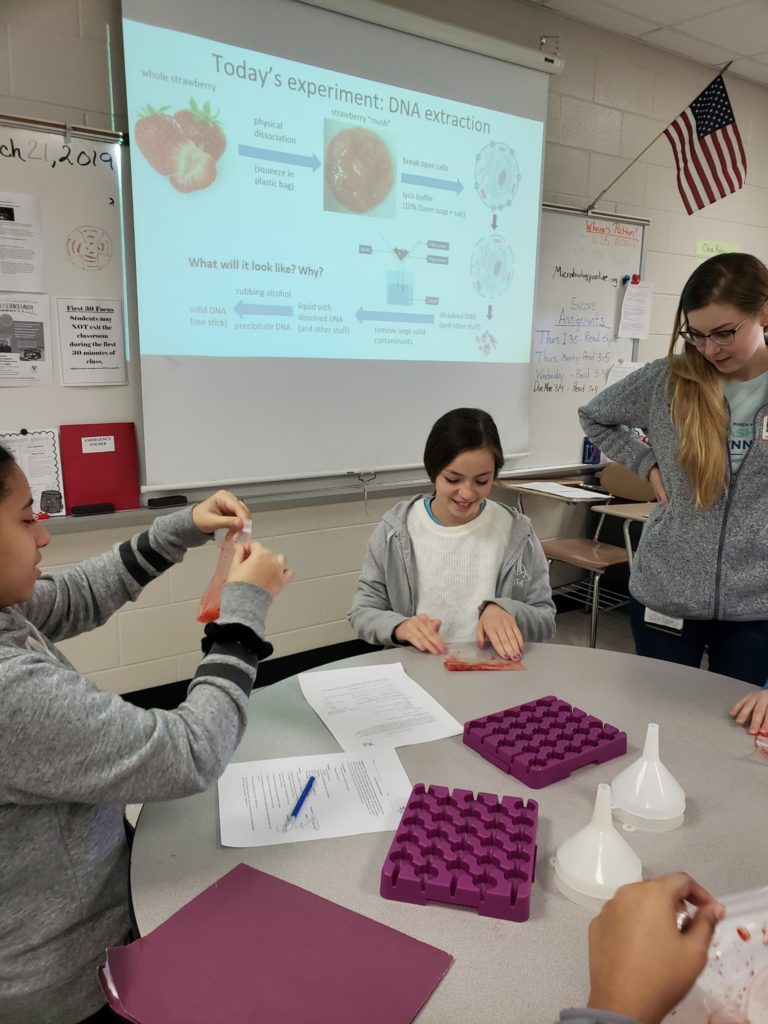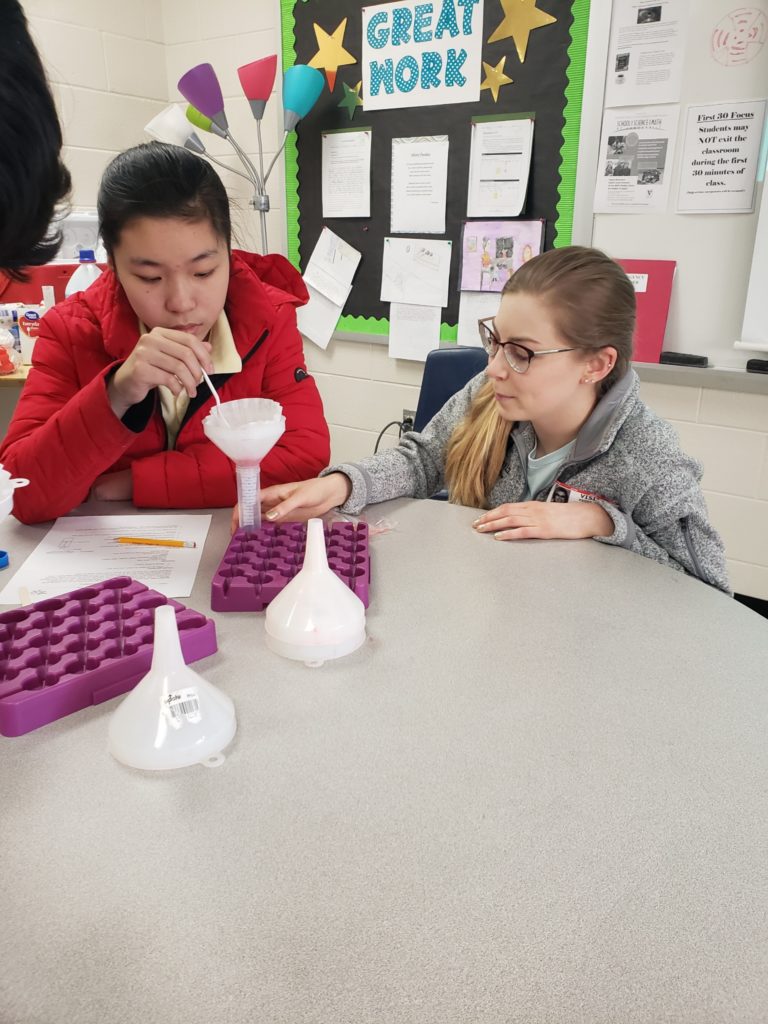 Matt Madden (G2) and Rachel Brown (G2) spent a day at Oliver North Middle School to teach enthusiastic students about DNA, genetics, and genomics.