MSTPublications: March 2019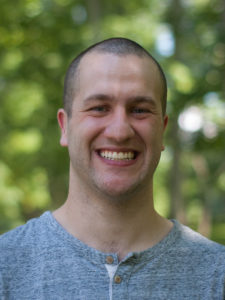 J-N Gallant's recent first-author paper was featured here in the VUMC Reporter!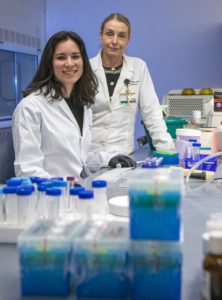 Katherine Konvinse's recent first-author paper was featured here in the VUMC Reporter!
Applied Bioengineering in Tissue Reconstruction, Replacement, and Regeneration.
Colazo JM, Evans BC, Farinas AF, Al-Kassis S, Duvall C, Thayer WP.
Tissue Eng Part B Rev. 2019 Mar 21. doi: 10.1089/ten.TEB.2018.0325. [Epub ahead of print]
Vagus Nerve Stimulation for the Treatment of Epilepsy.
González HFJ, Yengo-Kahn A, Englot DJ.
Neurosurg Clin N Am. 2019 Apr;30(2):219-230. doi: 10.1016/j.nec.2018.12.005. Review.
Open Resection vs Laser Interstitial Thermal Therapy for the Treatment of Pediatric Insular Epilepsy.
Hale AT, Sen S, Haider AS, Perkins FF, Clarke DF, Lee MR, Tomycz LD.
Neurosurgery. 2019 Mar 19. pii: nyz094. doi: 10.1093/neuros/nyz094. [Epub ahead of print]
Traumatic Occipitocervical Distraction Injuries in Children: A Systematic Review.
Hale AT, Say I, Shah S, Dewan MC, Anderson RCE, Tomycz LD.
Pediatr Neurosurg. 2019 Mar 7:1-10. doi: 10.1159/000496832. [Epub ahead of print] Review.
3D whole brain segmentation using spatially localized atlas network tiles.
Huo Y, Xu Z, Xiong Y, Aboud K, Parvathaneni P, Bao S, Bermudez C, Resnick SM, Cutting LE, Landman BA.
Neuroimage. 2019 Mar 22. pii: S1053-8119(19)30230-7. doi: 10.1016/j.neuroimage.2019.03.041. [Epub ahead of print]
Registration-based image enhancement improves multi-atlas segmentation of the thalamic nuclei and hippocampal subfields.
Bao S, Bermudez C, Huo Y, Parvathaneni P, Rodriguez W, Resnick SM, D'Haese PF, McHugo M, Heckers S, Dawant BM, Lyu I, Landman BA.
Magn Reson Imaging. 2019 Mar 14. pii: S0730-725X(18)30404-1. doi:10.1016/j.mri.2019.03.014. [Epub ahead of print]
In vivo modeling of interstitial pressure in a porcine model: approximation of poroelastic properties and effects of enhanced anatomical structure modeling.
Narasimhan S, Weis JA, González HFJ, Thompson RC, Miga MI.
J Med Imaging (Bellingham). 2018 Oct;5(4):045002. doi: 10.1117/1.JMI.5.4.045002. Epub 2018 Dec 6.
HLA Class II Antigen Processing and Presentation Pathway Components Demonstrated by Transcriptome and Protein Analyses of islet β-Cells from Donors with Type 1 Diabetes.
Russell MA, Redick SD, Blodgett DM, Richardson SJ, Leete P, Krogvold L, Dahl-Jørgensen K, Bottino R, Brissova M, Spaeth JM, Babon JAB, Haliyur R, Powers AC, Yang C, Kent SC, Derr AG, Kucukural A, Garber MG, Morgan NG, Harlan DM.
Diabetes. 2019 Mar 4. pii: db180686. doi: 10.2337/db18-0686. [Epub ahead of print]
Function, Architecture, and Biogenesis of Reovirus Replication Neoorganelles.
Tenorio R, Fernández de Castro I, Knowlton JJ, Zamora PF, Sutherland DM, Risco C, Dermody TS.
Viruses. 2019 Mar 21;11(3). pii: E288. doi: 10.3390/v11030288. Review.