2019 AAP/ASCI/APSA Joint Meeting
by Rachel Brown (G2)
The American Physician Scientists Association's (APSA) annual Joint Meeting with the Association of American Physicians (AAP) and American Society for Clinical Investigation (ASCI) was held on April 5th-7th, 2019 in Chicago. MSTP trainees Aaron Lim (G3), Ayaka Sugiura (G3), Andy Hale (G2), Rachel Brown (G2), and Patrick Wu (G2) received MSTP Travel Awards to attend and present their work. MSTP Director Dr. Chris Williams and PSTP Director Dr. Patrick Hu hosted several workshops and panels related to physician-scientist training. Many other Vanderbilt physician-scientists were in attendance, including ASCI President Dr. Kim Rathmell, ASCI President-Elect Dr. Lorraine Ware, and Vanderbilt Chair of Medicine Dr. Nancy Brown. Dr. Ware was elected to the AAP, and Dr. Jim Cassat received the 2019 Young Physician-Scientist Award from the ASCI.
Some of my favorite highlights of the meeting included keynote speeches from Dr. Carl June, a pioneer of CAR-T cell therapy and Dr. Douglas Lowy, who developed the virus-like particle technology employed in the highly effective HPV vaccines. MSTP trainees also had the opportunity to meet with residency directors from medical centers across the country and network with other physician-scientists. I met up with several other MSTP students who I "met" through the MSTP Twitter community. I even got to talk to Dr. Robert Mahley, the very first graduate of the Vanderbilt MSTP who was instrumental in the discovery of apoE and founded the Gladstone Institute of Cardiovascular Disease. I highly recommend that G2 and G3 students attend this conference for its unique exposure to the nationwide physician-scientist community.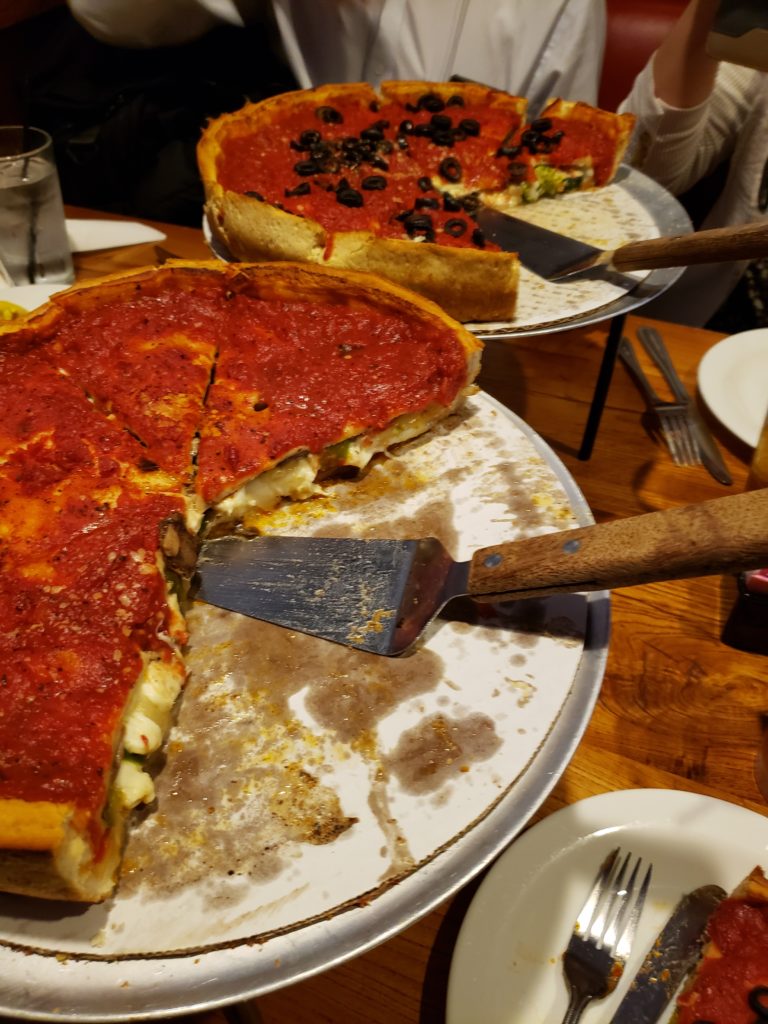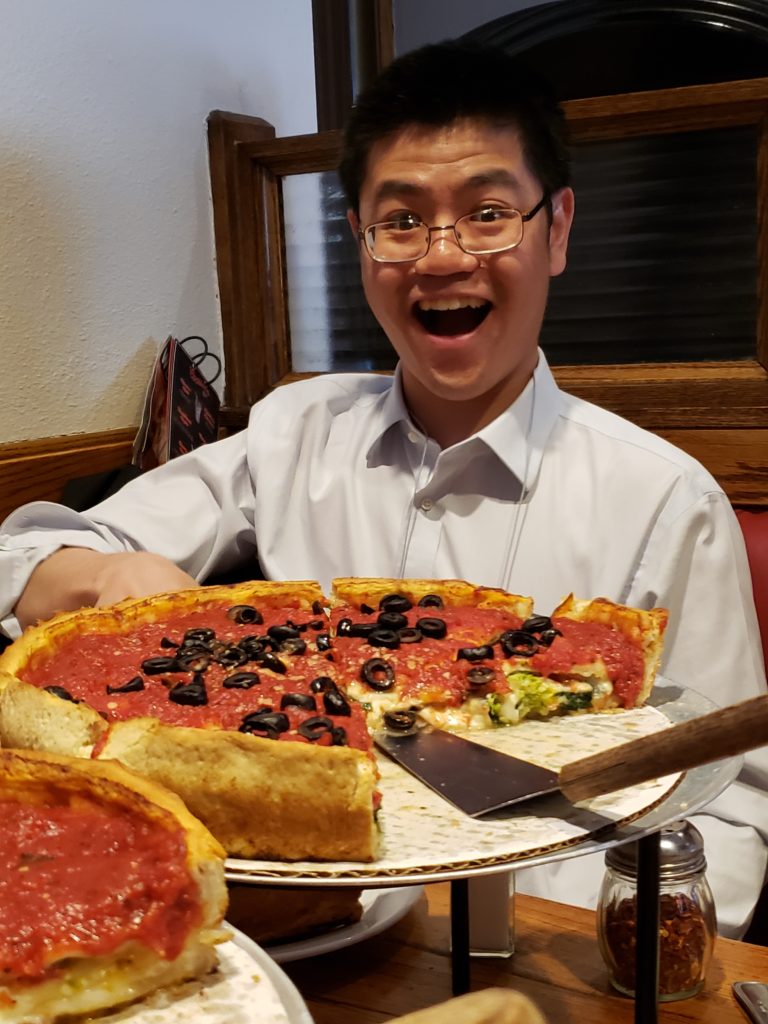 After arriving in Chicago, we gathered for lunch at Giordano's, home of Chicago's famous stuffed deep dish pizza.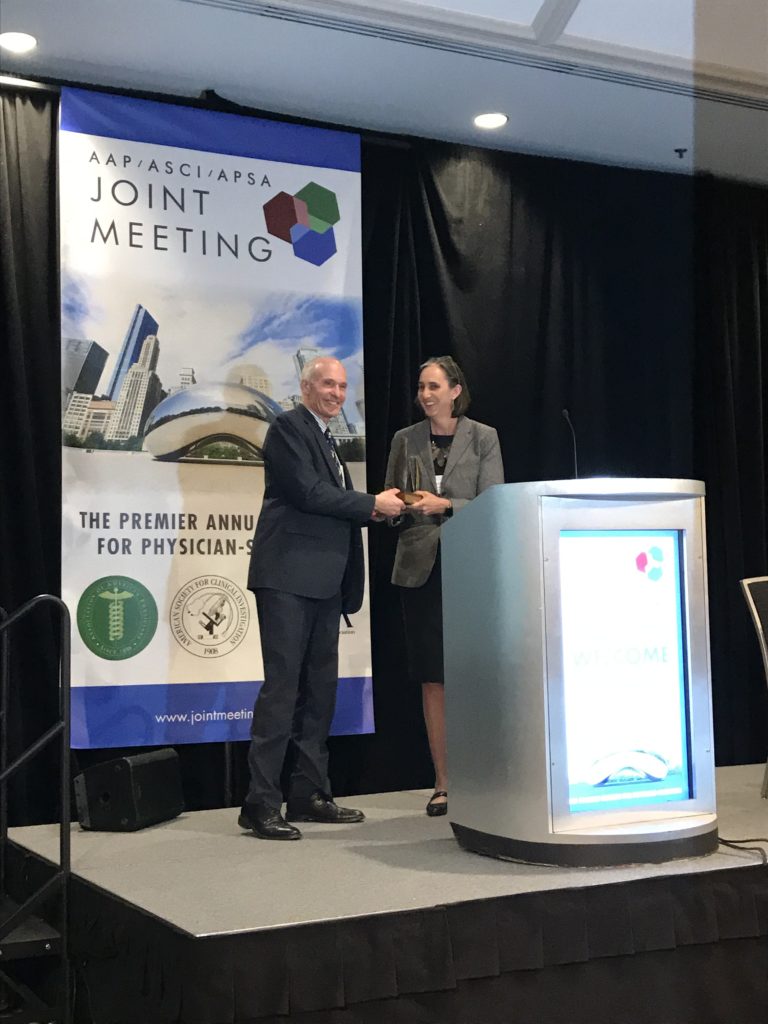 ASCI President (and PI to Aaron Lim, G3 and Brad Reinfeld, G2) Dr. Kim Rathmell presenting the ASCI/Harrington Prize to Dr. Carl June.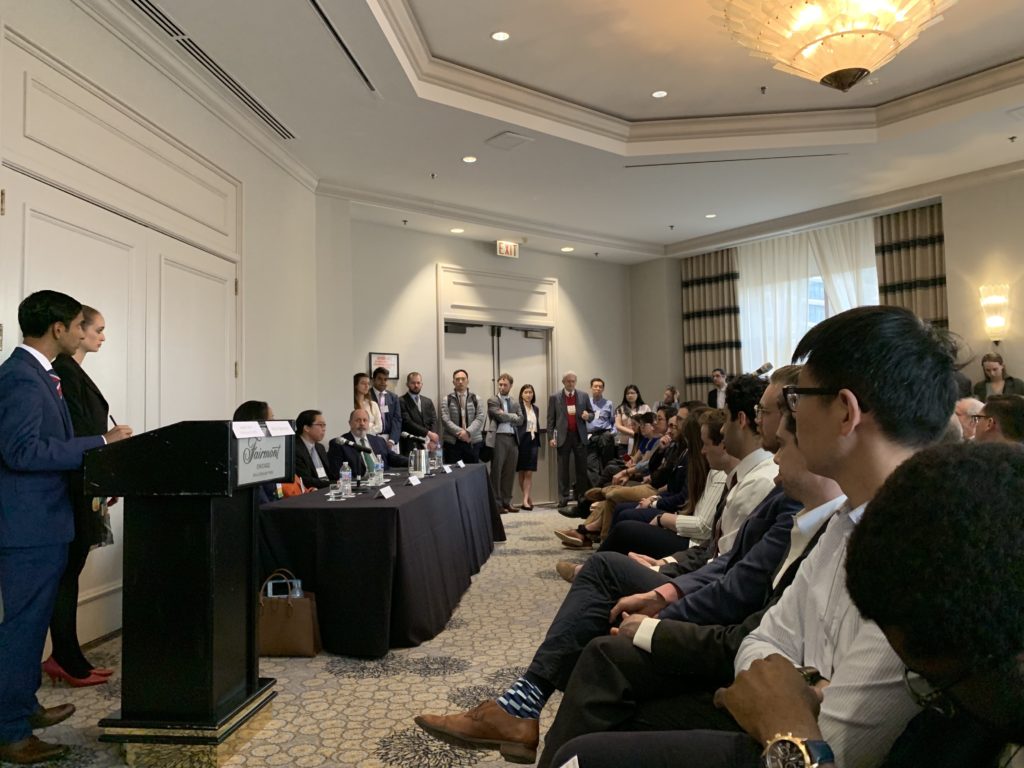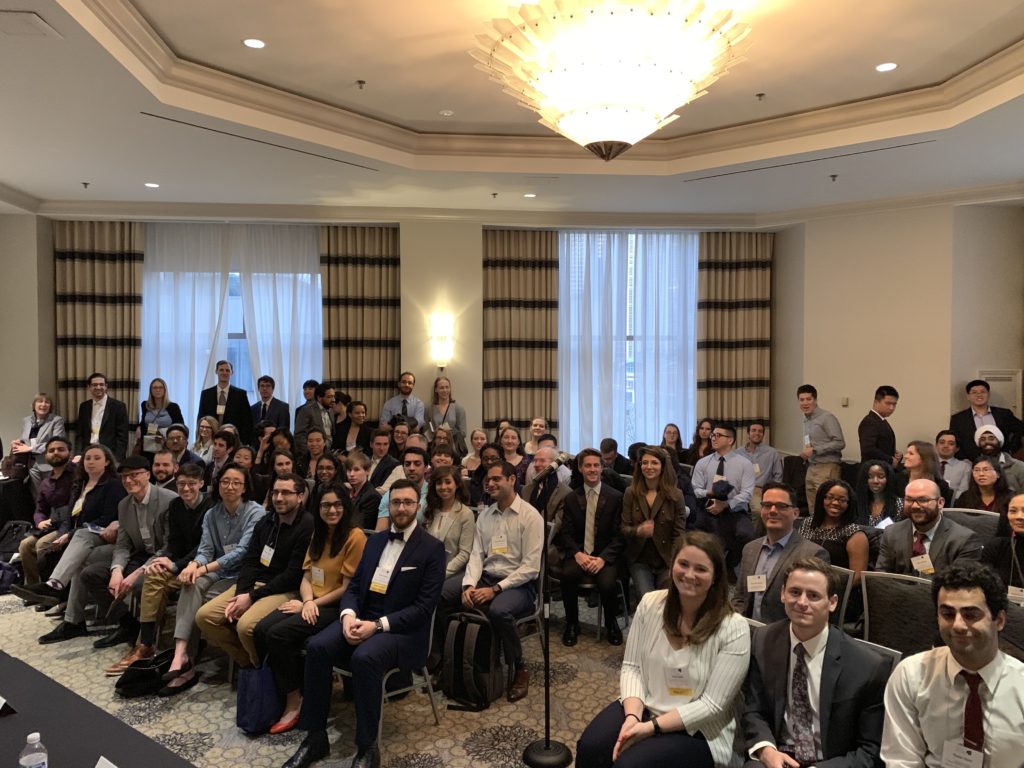 Vanderbilt PSTP Director Dr. Patrick Hu hosted a panel about research tracks in residency and fellowship to a full house of MSTP trainees.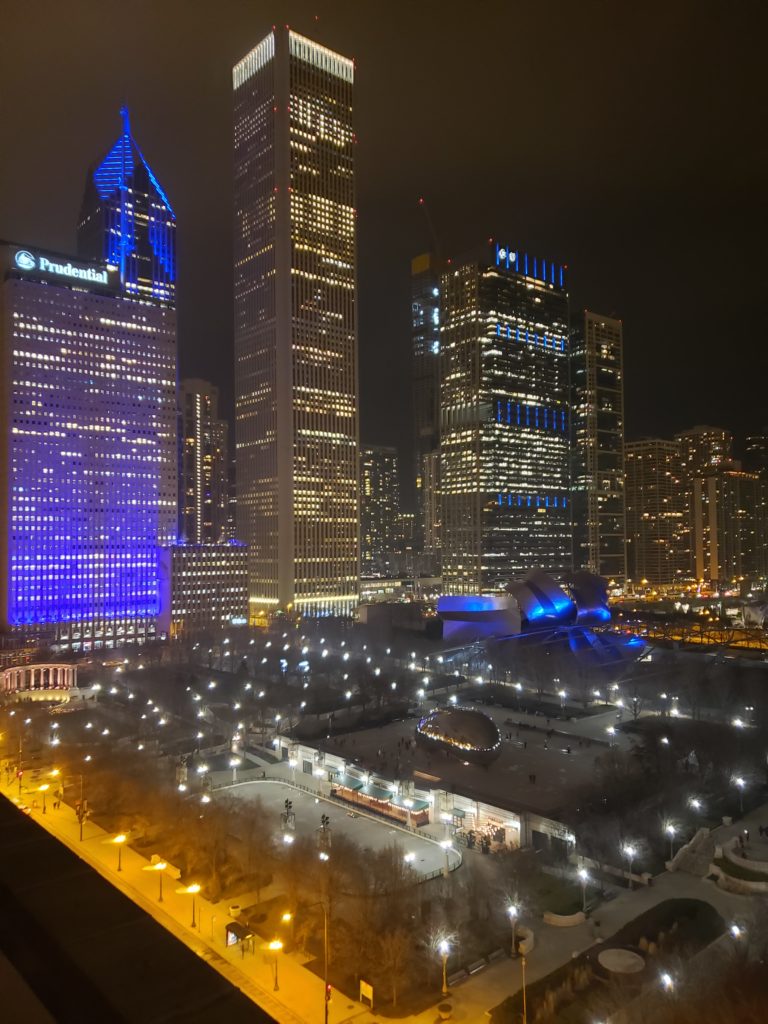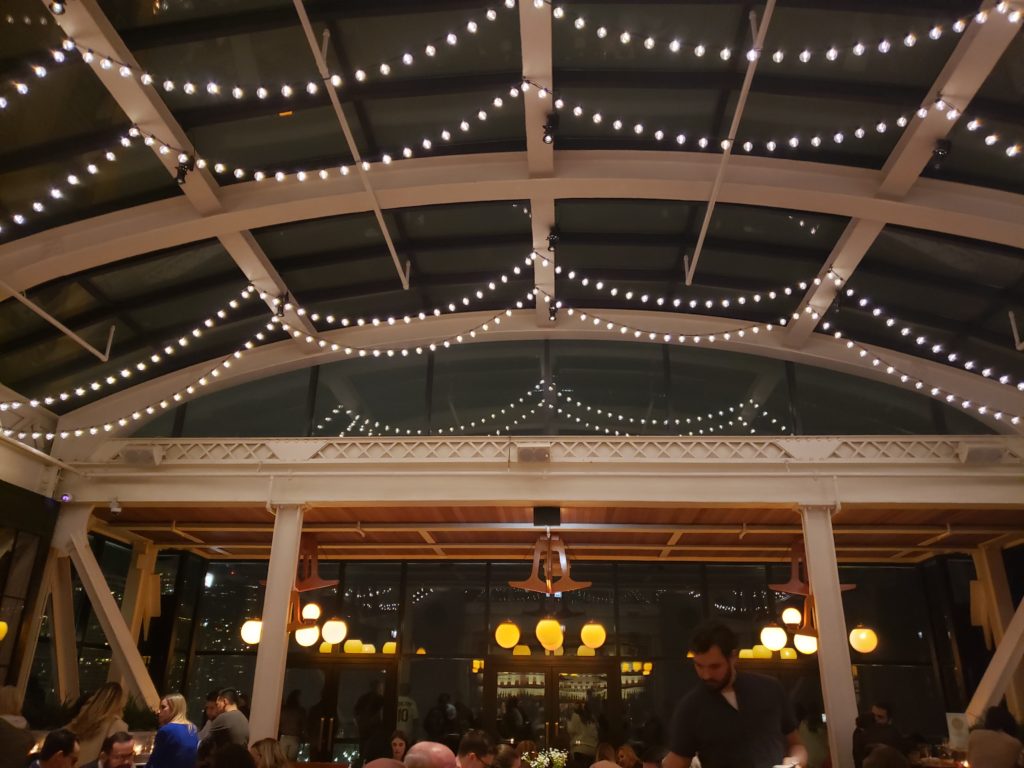 Ayaka and I enjoyed a delicious rooftop dinner with a gorgeous bird's-eye view of "Cloud Gate" (most commonly known as the "Chicago Bean").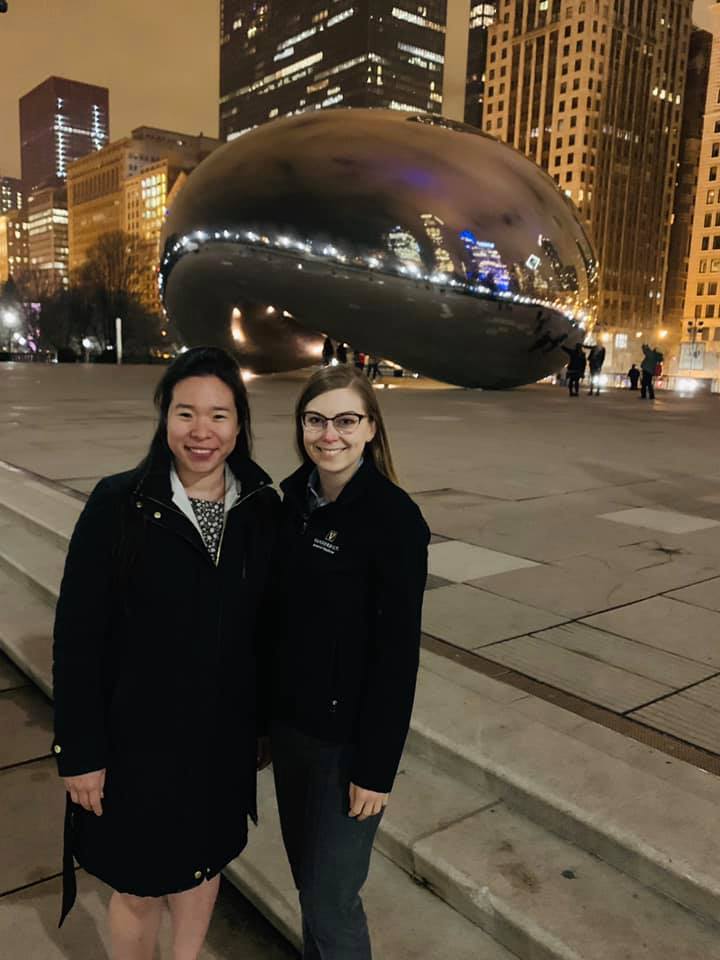 Ayaka and I saw the Bean close up for the first time.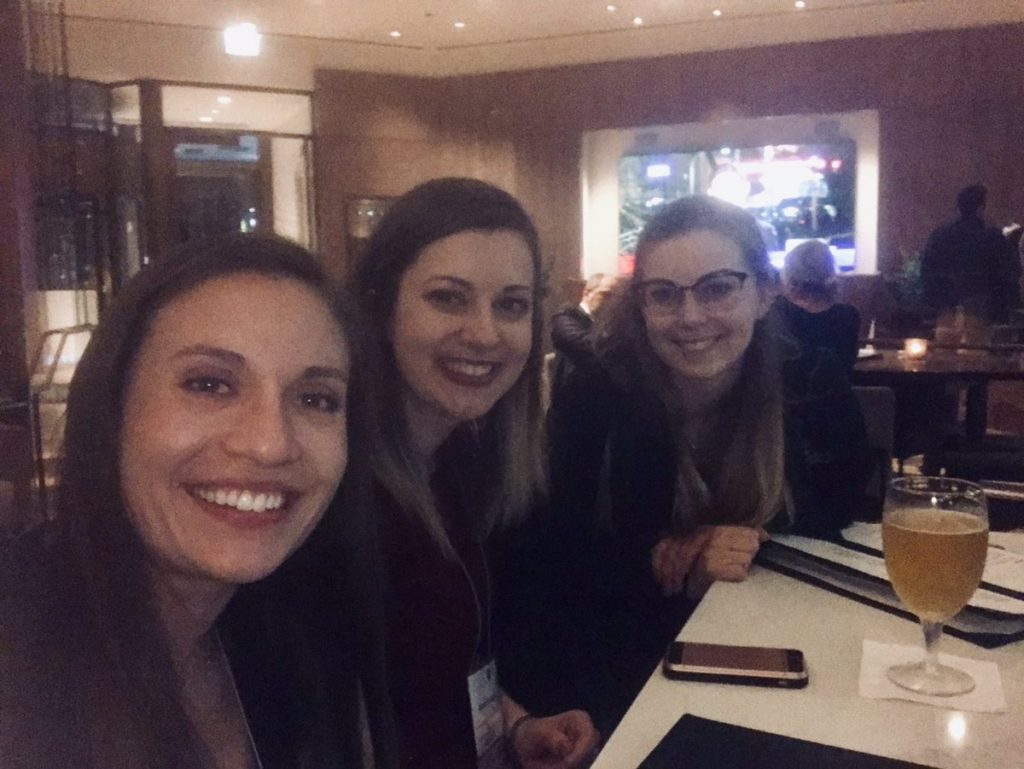 I met Twitter friends and fellow MD-PhD students Jacelyn Peabody (@jacepeabody) and Hanna Erickson (@MDPhDToBe) in person!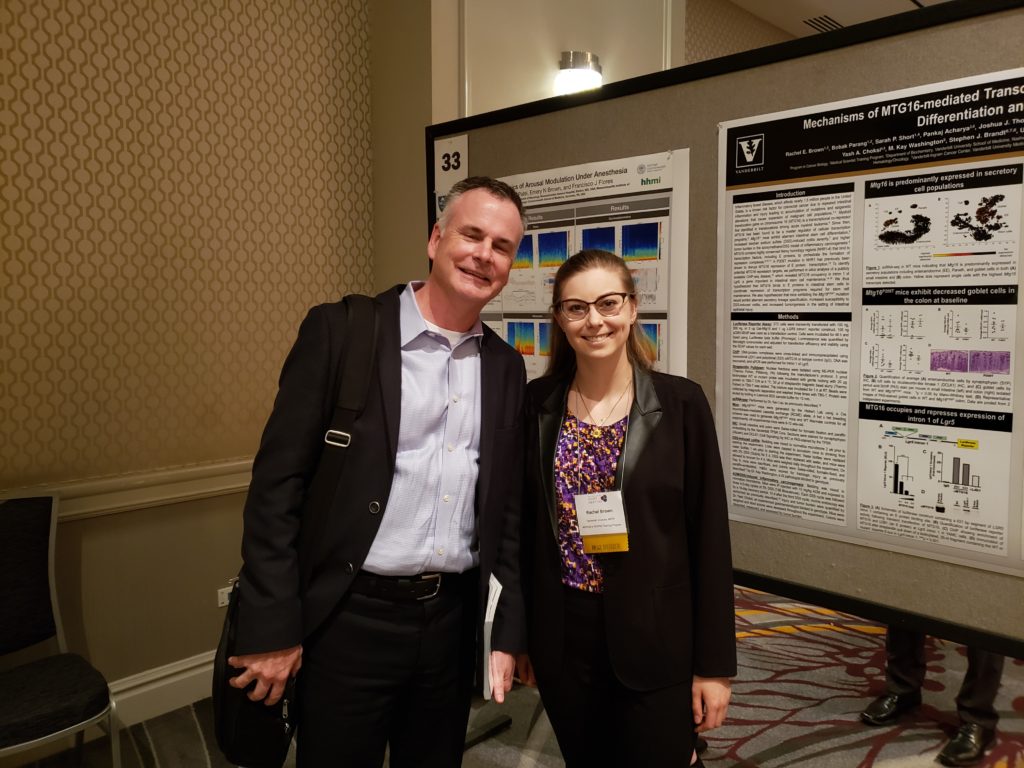 Posing with my PI (and MSTP Director) Dr. Chris Williams in front of my poster.