Faculty Spotlight
Learn more about the work of these faculty members, Dr. Stokes Peebles and Dr. Jim Goldenring, who are interested in training MSTP students!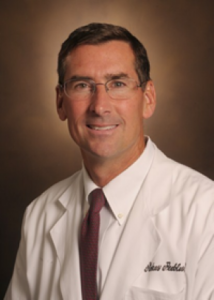 Stokes Peebles, MD
The focus of the Peebles lab is understanding the regulation of inflammation in the lungs, specifically centering on allergic airway inflammation and viral-mediated inflammation. Allergic airway inflammation affects 20-30% of the US population, so it is one of the most common and costly diseases in our country and is the major predisposing factor for the development of asthma. Viral infections, particularly respiratory syncytial virus (RSV), are a common cause of pulmonary morbidity in infants and exacerbations of asthma in older children and adults. We are interested in both the basic science that regulates allergic and viral-mediated airway inflammation as well as in developing novel therapeutic approaches to target inflammatory pathways, and we tackle these problems using several in vivo animal models and in vitro human systems. Major current areas of investigation include understanding the roles of T regulatory cells (Tregs) and the newly describe class of lymphocytes known as innate lymphoid cells (ILC) in pulmonary inflammation. Ongoing translational studies are focused on the role of already FDA-approved prostaglandin analogs and GLP-1 receptor modulators in regulating allergic airway inflammation. Our go-to techniques include flow cytometry, immunoassays, histology, and measurement of airway physiology; we're always enthusiastic about new approaches and have recent or ongoing projects involving single cell RNA-seq, PheWAS, parabiosis, and bone marrow transplantation. For MSTP students, our lab emphasizes skills in grant writing (Matt Stier and Melissa Bloodworth both had successful F30 applications), experimental design/techniques, data presentation, publications, and presenting at national and international meetings. Feel free to email me (stokes.peebles@vanderbilt.edu) if you want to know more about our work and projects and how to get involved. You can view a list of our group's publications here.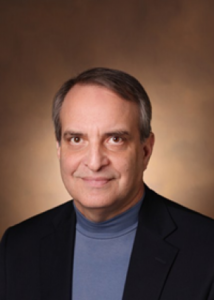 Jim Goldenring, MD, PhD
The Goldenring laboratory in the Epithelial Biology Center studies aspects of epithelial biology and pathobiology. Present investigations focus on two different areas. First, the laboratory has been dedicated to the analysis of apical vesicle trafficking and apical membrane recycling for over 20 years. Investigations focus on the regulation of apical membrane trafficking in normal intestinal enterocytes as well as in enterocytes from mice and humans with deficits in key trafficking proteins (e.g. MYO5B) or regulators (e.g. DGAT1) that lead to congenital diarrheal disease. The laboratory uses live cell, confocal and SIM imaging to characterize apical vesicle trafficking in whole tissue as well as in cultured enteroids from mouse, pig and human sources. The goal in these studies is to understand the complexity of trafficking pathways that deliver requisite pumps and channels to the apical membrane and to devise therapeutic strategies to circumvent blockade of apical trafficking in congenital diarrhea syndromes. The second area of interest in the lab is the origin of pre-cancerous lesions in the stomach. The lab has developed paradigm shifting data over the past decade that has led to the conclusion that pre-cancerous metaplasia does not arise from altered resident stem cells in the stomach, but rather develops from transdifferentiation of protein-secreting chief cells into metaplastic mucous-secreting cells. Studies in the laboratory focus on how immune cell populations (M2-macropahges and ILC2 cells) regulate the induction of metaplasia and its progression to more aggressive and proliferative pre-cancerous lesions. Other studies are seeking to identify the characteristics of pre-cancerous stem cell populations using metaplastic and dysplastic organoid lines isolated from both mouse models and human patients. These studies are coordinated with ongoing studies of the utility of MEK inhibitor treatment to reverse metaplasia and allow re-establishment of normal gastric lineages. The work coordinates in vitro studies with initiation of a human trial of MEK inhibitor treatment for reduction of risk of gastric cancer in those with extensive metaplasia. These gastric carcinogenesis studies utilize organoid cultures and live cell imaging, immune cell characterization by multiplex imaging techniques, co-culture studies of stromal cell influence on metaplastic and dysplastic cells, mouse models for targeted analysis of metaplasia, and human and mouse stem cell analyses using single cell RNA sequencing. All of the work is funded by multiple federal grants (NIH, VA, DOD) and a Cancer UK Grand Challenge grant.
If you would like to be featured in our faculty spotlight please email us at mdphd@vanderbilt.edu!