Kickoff to Lunches with Leaders!
by Ayesha Muhammad (G2)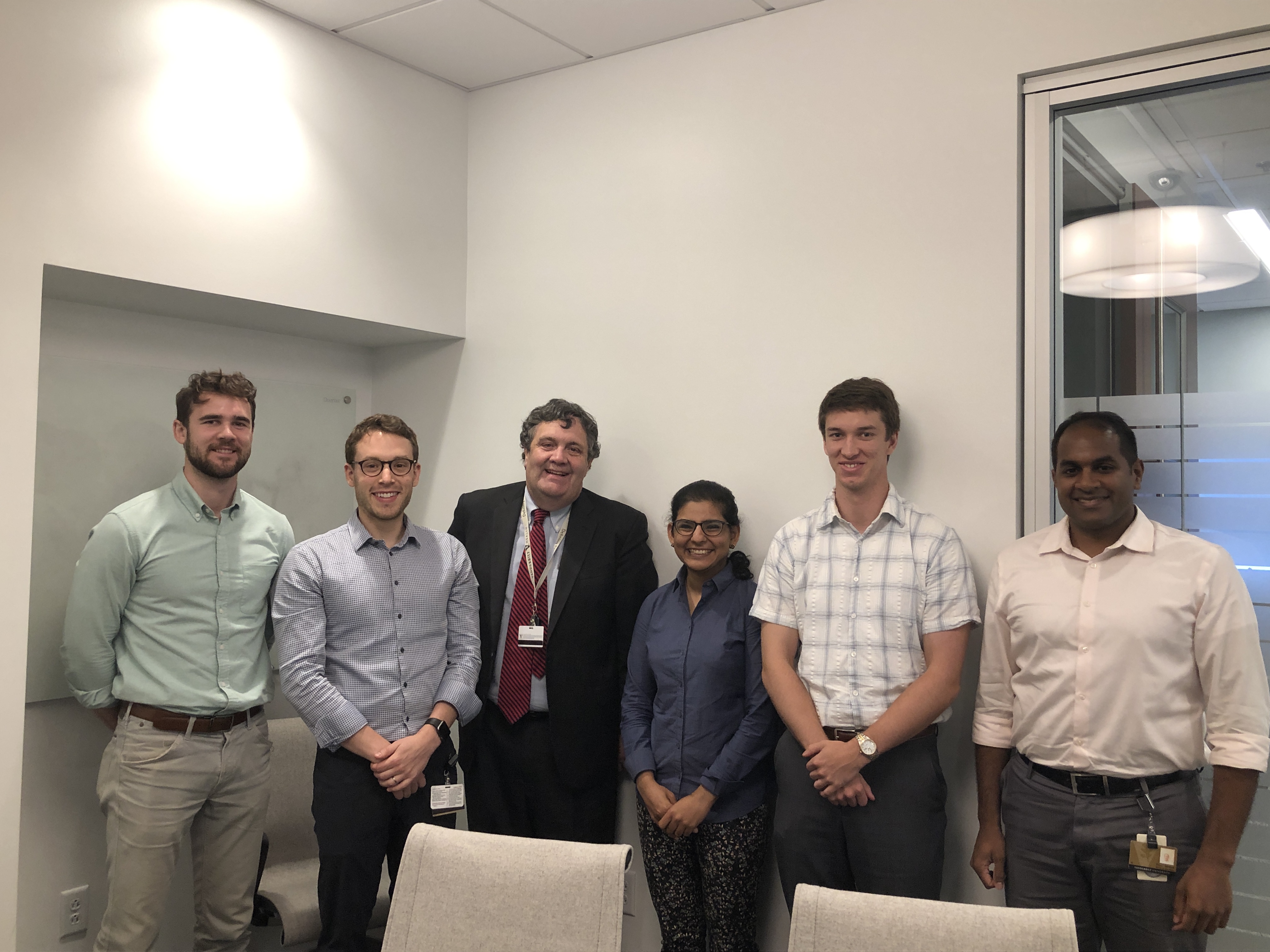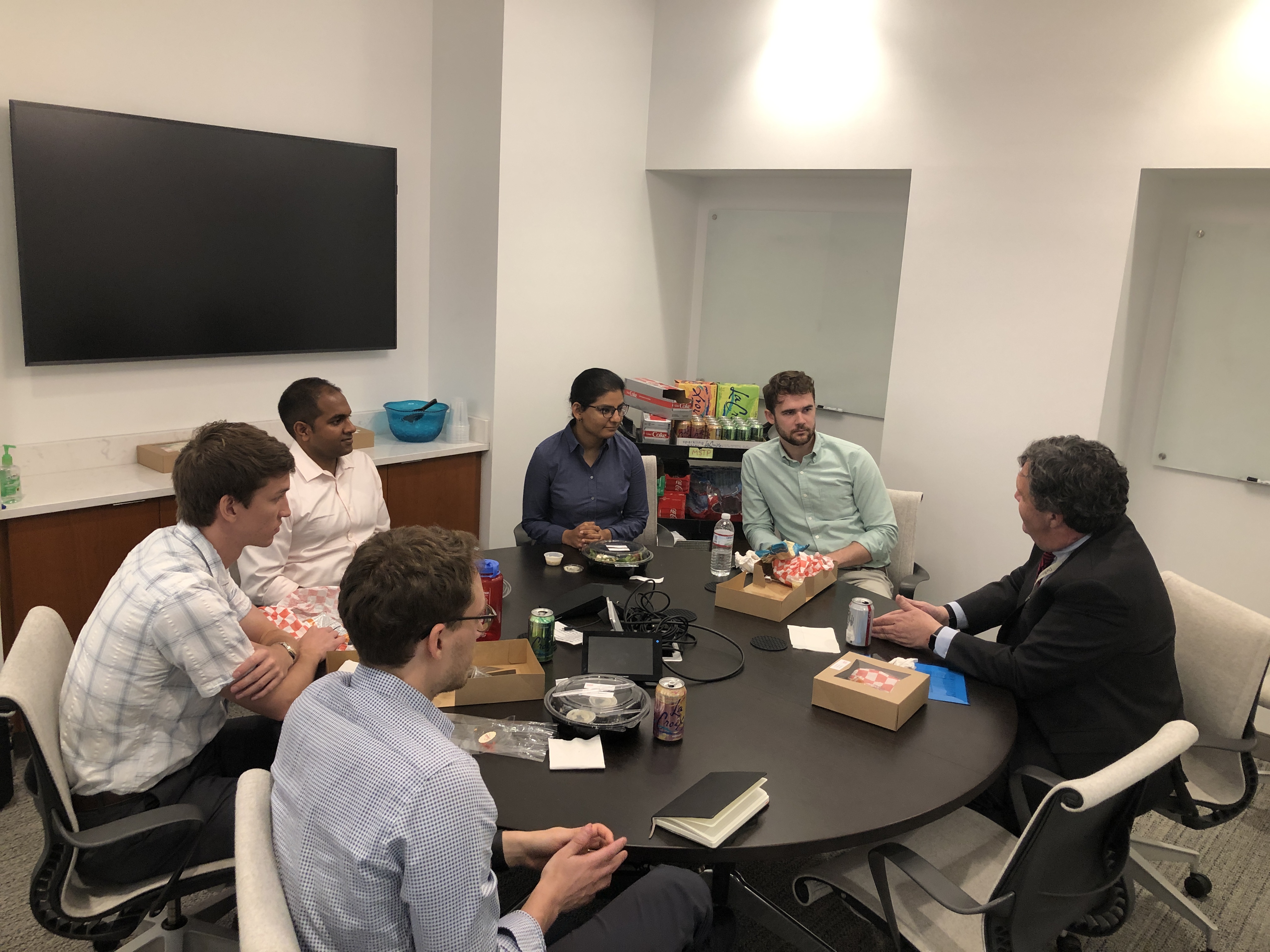 On Monday, August 19th, the MSTP kicked off its Lunches with Leaders Series (LWL) for the academic year 2019-2020 with Dr. John Manning, Chief Operating Officer and Corporate Chief of Staff for VUMC. Students from all years, M1 through M4, met with Dr. Manning to chat about his career trajectory, his move from scientific discovery to administration, and his thoughts on the future of health technology both nationally and at Vanderbilt. The students were also  curious about his management style and task-prioritization strategy. Some of the students in attendance included Ravi Atreya (M3), working on his own startup to improve healthcare information processing and delivery, and Joe Luchsinger (G4), interested in science advocacy. Meeting with a leader on campus who has worked in those fields to some capacity introduces our students to a role-model and provides them with tools to succeed in their goals. The lunch was a great start to what will surely be another stellar year of this series!  
If you are interested in attending a LWL session, and did not fill out the survey, email Dr. Megan Williams.