Roses, Thorns, and Pearls: A Reflection and Advice on M1 year
by Riley Bergman (M2)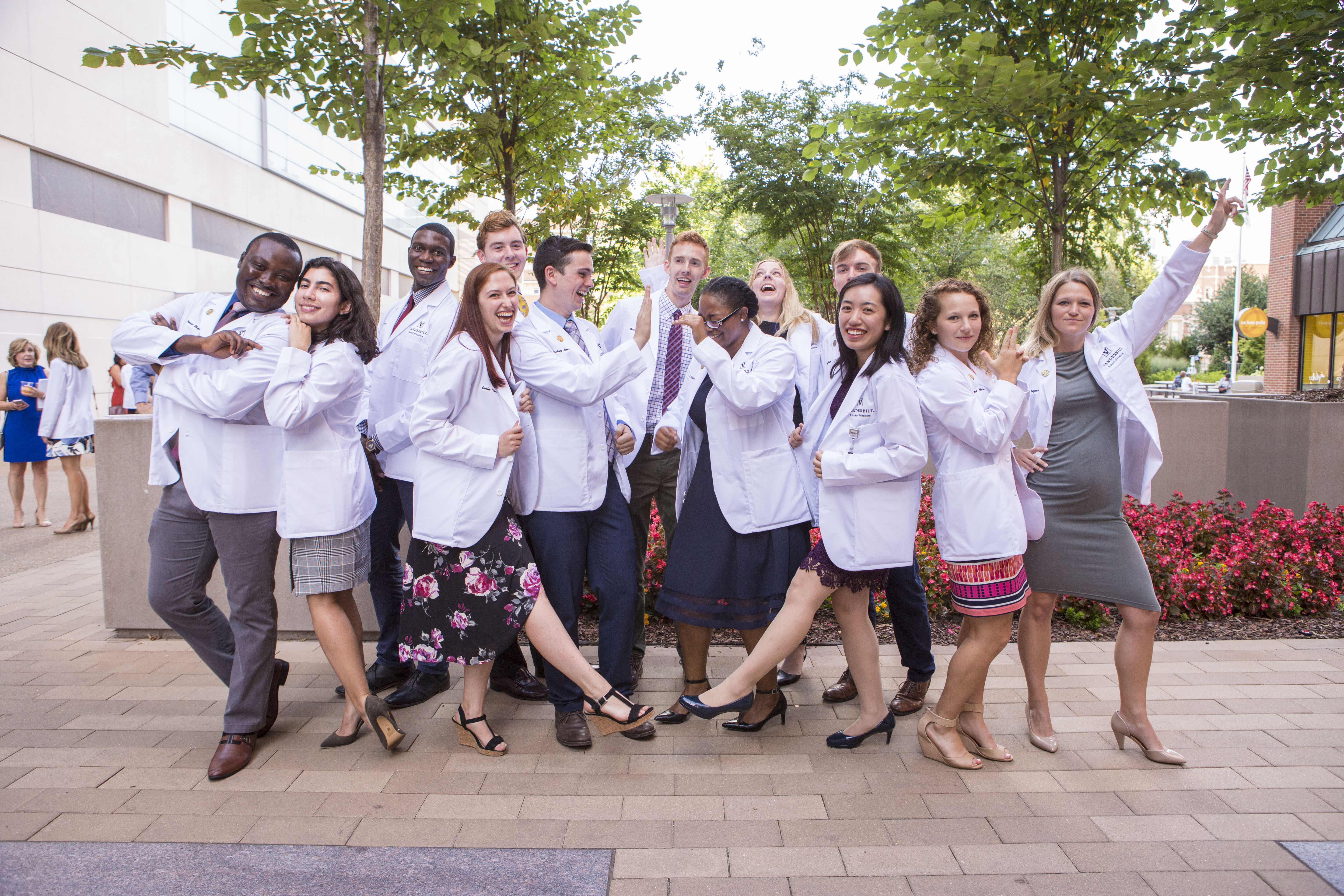 A lot can change in 13 months, especially with a transition as big as starting medical school. Regardless of what you were doing before coming to med school, transitioning to a new environment, a new routine, and a rigorous first-year curriculum can be daunting. This year brought some of the best times of my life and also some of the hardest.
The Thorns
Med school is hard. There's not much more to say than that! Many of you have already faced an obstacle or two since being here – moving away from friends and family and settling in a new city is a big step on its own. I had a hard time not seeing some of the people closest to me as often and realizing that I would miss important events in their lives. FaceTime helps, but it can't be a substitute for everything. It is probably obvious that doing well in school is difficult, so I won't dwell too much on how stressful exams can be and how much work it is to get a 70%. Everyone has different strengths and weaknesses that they discover throughout the year, but at the end of the day, P(ass) = MD!
The Roses
Although this first year was hard, the good times have definitely outweighed the bad. The feeling of walking out of your last exam of the year was unlike any other. It's surreal to look back on all we have learned this year. I came in putting my stethoscope on backwards and have now learned the fundamental biology behind many of the diseases we will see on the wards next year. You learn more than you ever thought was possible in one year and that is something to look forward to, celebrate, and be proud of along the way! Learning aside, the best thing about this year is all the amazing people I have come to know and love. I've made friendships that will last a lifetime and can't imagine going through med school with anyone else!
The Pearls
It's hard to interpret advice when your source is an n=1. What worked for me this year definitely won't work for everyone, so rather than going into specifics on the best studying modalities (cough cough, Anki), I hope that some of the big themes of advice that carried me through this year will be helpful.
Paradoxically, my first piece of advice is to be open-minded but skeptical of the advice you get. I remember feeling incredibly overwhelmed by the number of tips, tricks and resources that were thrown at me at the beginning of the year. As you have likely realized already, the pace of medical school and volume of information is very different from undergrad. Be open to trying some of the things that worked for others, but also recognize that each person only knows what worked and didn't work for them, and that might be different for you.
Pearl #2: Explore
We are incredibly lucky to be going to a great school in a city as cool as Nashville. I wish I had taken advantage of all of the unique things to do around the city earlier on in the year! There are always concerts going on, fun sports teams to watch, amazing food to discover, and enough coffee shops that you could pick a new one to study at every weekend! Because of all this city and school offers, I highly suggest trying out new clubs, hobbies, food, etc. While first year is hard, it can be incredibly fun also!
Pearl #3: Know who your people are and stick with them
The obvious truth of med school is that you're going to be spending most of your time in class or studying. I have always considered myself an "independent studier" and, to be honest, I still do, despite all efforts of case-based learning (CBL) and team-based learning (TBL) to change that. However, studying alone can become very isolating when that's what you spend most of your day doing, so I think finding a study group (even if that means studying silently next to other people) can help.
Identify your support system and lean on them when you need to. Figure out what you need to do to maintain the relationships that are important to you. Put effort into finding who your Nashville family will be because they'll be with you through all of the best and worst times to come in the next few years.
Pearl #4: Wellness
Life still happens while you're in med school. School becomes a huge part of your life, but it's not the only part, so take time to do the things that make you happy! Don't be afraid to take time off from studying for events in your life or just because you feel like you need to. You know what you need to be happy more than anyone else, so reach out when you need help and know that there are so many people here for you!