MSTPublications: September 2019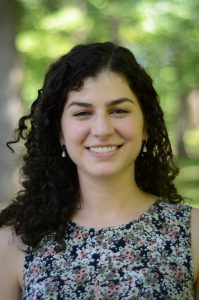 The intrinsically disordered region of the cytokinetic F-BAR protein Cdc15 provides a unique essential function in maintenance of cytokinetic ring integrity.
Mangione MC, Snider CE, Gould KL.
Mol Biol Cell. 2019 Sep 11:mbcE19060314. doi: 10.1091/mbc.E19-06-0314. [Epub ahead of print]
Successful separation of two daughter cells (i.e. cytokinesis) is essential for life. Many eukaryotic cells divide using a contractile apparatus called the cytokinetic ring (CR) that associates dynamically with the plasma membrane (PM) and generates force that contributes to PM ingression between daughter cells. In Schizosaccharomyces pombe, important membrane-CR scaffolds include the paralogous F-BAR proteins Cdc15 and Imp2. Their conserved protein structure consists of the archetypal F-BAR domain linked to an SH3 domain by an intrinsically disordered region (IDR). Functions have been assigned to the F-BAR and SH3 domains, and in this study we probed the function of the central IDR. We found that the IDR of Cdc15 is essential for viability and cannot be replaced by that of Imp2, whereas the F-BAR domain of Cdc15 can be swapped with several different F-BAR domains, including that of Imp2. Deleting part of the IDR results in CR defects and abolishes calcineurin phosphatase localization to the CR. Together these results indicate that Cdc15's IDR has a non-redundant essential function that coordinates regulation of CR architecture.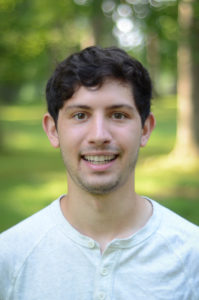 Identification of Virulence Determinants During Host-Pathogen Interaction Using Tn-Seq Technology.
Peek CT, Ibberson CB, Cassat JE.
Methods Mol Biol. 2020;2069:155-175. doi: 10.1007/978-1-4939-9849-4_12.
Transposon sequencing (Tn-seq) is a powerful genetic tool that enables the detection of essential genes within a given environment. The application of Tn-seq to Staphylococcus aureus has generated transposon libraries in numerous strains with inactivation of virtually every nonessential gene in the genome. This exciting technology coupled with increasingly available computational tools has been deployed in animal models of infection to identify essential S. aureus genes within specific host environments. In this chapter, we describe the application of Tn-seq to a murine model of osteomyelitis as a paradigm for using this powerful technology to elucidate mechanisms of bacterial pathogenesis.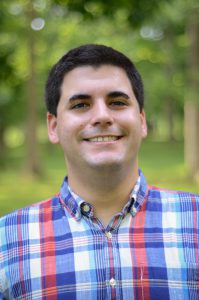 Thermal Perceptual Thresholds are typical in Autism Spectrum Disorder but Strongly Related to Intra-individual Response Variability.
Williams ZJ, Failla MD, Davis SL, Heflin BH, Okitondo CD, Moore DJ, Cascio CJ.
Sci Rep. 2019 Aug 29;9(1):12595. doi: 10.1038/s41598-019-49103-2.
Individuals with autism spectrum disorder (ASD) are often reported to exhibit an apparent indifference to pain or temperature. Leading models suggest that this behavior is the result of elevated perceptual thresholds for thermal stimuli, but data to support these assertions are inconclusive. An alternative proposal suggests that the sensory features of ASD arise from increased intra-individual perceptual variability. In this study, we measured method-of-limits warm and cool detection thresholds in 142 individuals (83 with ASD, 59 with typical development [TD], aged 7–54 years), testing relationships with diagnostic group, demographics, and clinical measures. We also investigated the relationship between detection thresholds and a novel measure of intra-individual (trial-to-trial) threshold variability, a putative index of "perceptual noise." This investigation found no differences in thermal detection thresholds between individuals with ASD and typical controls, despite large differences between groups in sensory reactivity questionnaires and modest group differences in intra-individual variability. Lower performance IQ, male sex, and higher intra-individual variability in threshold estimates were the most significant predictors of elevated detection thresholds. Although no psychophysical measure was significantly correlated with questionnaire measures of sensory hyporeactivity, large intra-individual variability may partially explain the elevated psychophysical thresholds seen in a subset of the ASD population.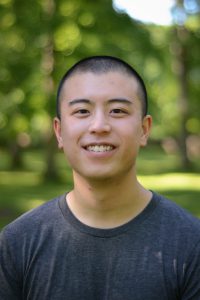 Developing and Evaluating Mappings of ICD-10 and ICD-10-CM Codes to PheCodes.
Wu P, Gifford A, Meng X, Li X, Campbell H, Varley T, Zhao J, Carroll R, Bastarache L, Denny JC, Theodoratou E, Wei WQ.
JMIR Med Inform. 2019 Sep 24. doi: 10.2196/14325. [Epub ahead of print]
BACKGROUND: The PheCode system was built upon the International Classification of Diseases, Ninth Revision, Clinical Modification (ICD-9-CM) for phenome-wide association studies (PheWAS) in the electronic health record (EHR).
OBJECTIVE: Here, we present our work on the development and evaluation of maps from ICD-10 and ICD-10-CM codes to PheCodes.
METHODS: We mapped ICD-10 and ICD-10-CM codes to PheCodes using a number of methods and resources, such as concept relationships and explicit mappings from the Unified Medical Language System (UMLS), Observational Health Data Sciences and Informatics (OHDSI), Systematized Nomenclature of Medicine – Clinical Terms (SNOMED CT), and National Library of Medicine (NLM). We assessed the coverage of the maps in two databases: Vanderbilt University Medical Center (VUMC) using ICD-10-CM and the UK Biobank (UKBB) using ICD-10. We assessed the fidelity of the ICD-10-CM map in comparison to the gold-standard ICD-9-CM→PheCode map by investigating phenotype reproducibility and conducting a PheWAS.
RESULTS: We mapped >75% of ICD-10-CM and ICD-10 codes to PheCodes. Of the unique codes observed in the VUMC (ICD-10-CM) and UKBB (ICD-10) cohorts, >90% were mapped to PheCodes. We observed 70-75% reproducibility for chronic diseases and <10% for an acute disease. A PheWAS with a lipoprotein(a) (LPA) genetic variant, rs10455872, using the ICD-9-CM and ICD-10-CM maps replicated two genotype-phenotype associations with similar effect sizes: coronary atherosclerosis (ICD-9-CM: P < .001, OR = 1.60 vs. ICD-10-CM: P < .001, OR = 1.60) and with chronic ischemic heart disease (ICD-9-CM: P < .001, OR = 1.5 vs. ICD-10-CM: P < .001, OR = 1.47).
CONCLUSIONS: This study introduces the initial "beta" versions of ICD-10 and ICD-10-CM to PheCode maps that will enable researchers to leverage accumulated ICD-10 and ICD-10-CM data for high-throughput PheWAS in the EHR.
Cerebral aquaporin-4 expression is independent of seizures in tuberous sclerosis complex.
Short B, Kozek L, Harmsen H, Zhang B, Wong M, Ess KC, Fu C, Naftel R, Pearson MM, Carson RP.
Neurobiol Dis. 2019 Sep;129:93-101. doi: 10.1016/j.nbd.2019.05.003. Epub 2019 May 9.
*Read more about this publication here!