MSTPublications: December 2019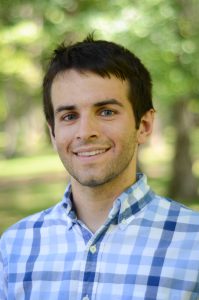 Specific Molecular Recognition as a Strategy to Delineate Tumor Margin Using Topically Applied Fluorescence Embedded Nanoparticles.
Barton S, Li B, Siuta M, Vaibhav J, Song J, Holt CM, Tomono T, Ukawa M, Kumagai H, Tobita E, Wilson K, Sakuma S, Pham W.
Precis Nanomed. 2018 Nov 25;1(3):194-207. doi: 10.33218/prnano1(3).181009.1. Epub 2018 Oct 29.
The Thomsen-Friedenreich (TF) antigen is a tumor-associated antigen consistently expressed on the apical surface of epithelial-based cancer cells, including pancreatic cancer. In this work, we report the development of multimodal imaging probe, the tripolymer fluorescent nanospheres, whose surface was fabricated with peanut agglutinin (PNA) moieties as TF molecular recognition molecules. Here, we demonstrate that the probe is able to detect TF antigen in human pancreatic cancer tissues and differentiate from normal tissue. What is most noteworthy regarding the probe is its ability to visualize tumor margins defined by epithelial TF antigen expression. Further, in vivo preclinical studies using an orthotopic mouse model of pancreatic cancer suggest the potential use of the nanospheres for laparoscopic imaging of pancreatic cancer tumor margins to enhance surgical resection and improve clinical outcomes.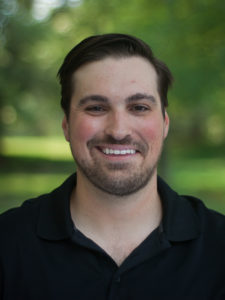 Metabolic Labeling of Inositol Phosphates and Phosphatidylinositols in Yeast and Mammalian Cells.
Hale AT, Clarke BP, York JD.
Methods Mol Biol. 2020;2091:83-92. doi: 10.1007/978-1-0716-0167-9_7.
Inositol phosphate (IP) and phosphatidylinositol (PI) signaling are critical signal transduction pathways responsible for generating numerous receptor-mediated cellular responses. Biochemical and genetic studies have revealed diverse roles of IP and PI signaling in eukaryotic signaling, but detailed characterization of unique IP and PI signaling profiles in response to different agonists and among cell types remains largely unexplored. Here, we outline steady-state inositol metabolic-labeling techniques that can be leveraged to assess the IP and PI signaling state in eukaryotic cells. This flexible technique can be amended and optimized to your cell line of interest, perturbed with biochemical, genetic, or pharmacological alteration, and used to provide comprehensive inositol profiling in various cellular systems.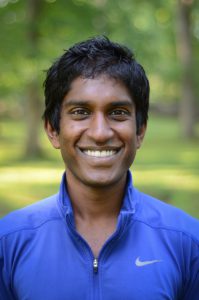 Considerations for ultrasound exposure during transcranial MR acoustic radiation force imaging.
Phipps MA*, Jonathan SV*, Yang PF, Chaplin V, Chen LM, Grissom WA, Caskey CF.
Sci Rep. 2019 Nov 7;9(1):16235. doi: 10.1038/s41598-019-52443-8.
The aim of this study was to improve the sensitivity of magnetic resonance-acoustic radiation force imaging (MR-ARFI) to minimize pressures required to localize focused ultrasound (FUS) beams, and to establish safe FUS localization parameters for ongoing ultrasound neuromodulation experiments in living non-human primates. We developed an optical tracking method to ensure that the MR-ARFI motion-encoding gradients (MEGs) were aligned with a single-element FUS transducer and that the imaged slice was prescribed at the optically tracked location of the acoustic focus. This method was validated in phantoms, which showed that MR-ARFI-derived displacement sensitivity is maximized when the MR-ARFI MEGs were maximally aligned with the FUS propagation direction. The method was then applied in vivo to acquire displacement images in two healthy macaque monkeys (M fascicularis) which showed the FUS beam within the brain. Temperature images were acquired using MR thermometry to provide an estimate of in vivo brain temperature changes during MR-ARFI, and pressure and thermal simulations of the acoustic pulses were performed using the k-Wave package which showed no significant heating at the focus of the FUS beam. The methods presented here will benefit the multitude of transcranial FUS applications as well as future human applications.
Defining a Molecular Signature for Uropathogenic versus Urocolonizing Escherichia coli: The Status of the Field and New Clinical Opportunities.
Eberly AR, Beebout CJ, Carmen Tong CM, Van Horn GT, Green HD, Fitzgerald MJ, De S, Apple EK, Schrimpe-Rutledge AC, Codreanu SG, Sherrod SD, McLean JA, Clayton DB, Stratton CW, Schmitz JE, Hadjifrangiskou M.
J Mol Biol. 2019 Nov 30. pii: S0022-2836(19)30672-2. doi: 10.1016/j.jmb.2019.11.008. [Epub ahead of print]
Distributed Deep Learning Across Multi-site Datasets for Generalized CT Hemorrhage Segmentation.
Remedios SW, Roy S, Bermudez C, Patel MB, Butman JA, Landman BA, Pham DL.
Med Phys. 2019 Oct 29. doi: 10.1002/mp.13880. [Epub ahead of print]
An anionic, endosome-escaping polymer to potentiate intracellular delivery of cationic peptides, biomacromolecules, and nanoparticles.
Evans BC, Fletcher RB, Kilchrist KV, Dailing EA, Mukalel AJ, Colazo JM, Oliver M, Cheung-Flynn J, Brophy CM, Tierney JW, Isenberg JS, Hankenson KD, Ghimire K, Lander C, Gersbach CA, Duvall CL.
Nat Commun. 2019 Nov 1;10(1):5012. doi: 10.1038/s41467-019-12906-y.
Resting-State SEEG May Help Localize Epileptogenic Brain Regions.
Goodale SE, González HFJ, Johnson GW, Gupta K, Rodriguez WJ, Shults R, Rogers BP, Rolston JD, Dawant BM, Morgan VL, Englot DJ.
Neurosurgery. 2019 Sep 16. pii: nyz351. doi: 10.1093/neuros/nyz351. [Epub ahead of print]
Graft dural closure is associated with a reduction in CSF leak and hydrocephalus in pediatric patients undergoing posterior fossa brain tumor resection.
Hale AT, Gannon SR, Zhao S, Dewan MC, Bhatia R, Bezzerides M, Stanton AN, Naftel RP, Shannon CN, Pruthi S, Wellons JC.
J Neurosurg Pediatr. 2019 Nov 29:1-7. doi: 10.3171/2019.9.PEDS1939. [Epub ahead of print]
Synaptic Plasticity in the Nucleus Accumbens: Lessons Learned from Experience.
Turner BD, Kashima DT, Manz KM, Grueter CA, Grueter BA.
ACS Chem Neurosci. 2018 Sep 19;9(9):2114-2126. doi: 10.1021/acschemneuro.7b00420. Epub 2018 Jan 24. Review.
Cerebrospinal fluid and plasma neurofilament light relate to abnormal cognition.
Osborn KE, Khan OA, Kresge HA, Bown CW, Liu D, Moore EE, Gifford KA, Acosta LMY, Bell SP, Hohman TJ, Blennow K, Zetterberg H, Jefferson AL.
Alzheimers Dement (Amst). 2019 Oct 22;11:700-709. doi: 10.1016/j.dadm.2019.08.008. eCollection 2019 Dec.
Immunobiology and Application of Toll-like Receptor 4 Agonists to Augment Host Resistance to Infection.
Hernandez A, Patil NK, Stothers CL, Luan L, McBride MA, Owen AM, Burelbach KR, Williams DL, Sherwood ER, Bohannon JK.
Pharmacol Res. 2019 Nov 2:104502. doi: 10.1016/j.phrs.2019.104502. [Epub ahead of print] Review.
Novel procedure for generating continuous flash suppression: Seurat meets Mondrian.
Cha O, Son G, Chong SC, Tovar DA, Blake R.
J Vis. 2019 Dec 2;19(14):1. doi: 10.1167/19.14.1.
Lipid Droplet Accumulation in Human Pancreatic Islets is Dependent Upon Both Donor Age and Health.
Tong X, Dai C, Walker JT, Nair GG, Kennedy A, Carr RM, Hebrok M, Powers AC, Stein R.
Diabetes. 2019 Dec 13. pii: db190281. doi: 10.2337/db19-0281. [Epub ahead of print]