MSTPastimes: Kelsey McNew's fitness classes
by Kelsey McNew (G3)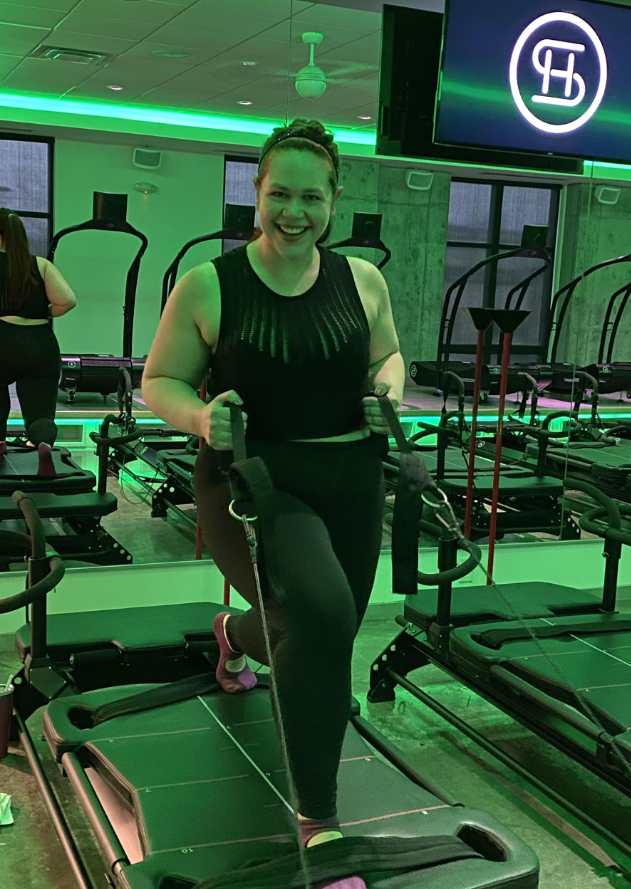 Upon consideration, I've taken over 900 boutique fitness classes at 18 studios during my 4.5 years in Nashville and that probably constitutes a hobby. I've tried many different things: I did 6 months of CrossFit before I realized I hated throwing myself on the ground and having to get back up again; I took a Learn to Row class with Nashville Rowing and rowed on Percy Priest Lake for 8 months; I ran a half marathon and then appreciated that I didn't like having to do the same thing over and over again (that is, putting one foot in front of the other for hours at a time); and I spent a couple of years indoor cycling. Not every studio is for everyone–the longest hour of my life was not hour 4 of medicine rounds or hour 6 of retracting but a boxing class where I was sure I was going to be stuck hitting the same thing over and over forever. I do think it's good for us to be new at things. The healthcare system is so familiar to us that we sometimes don't realize the stress of telling a patient to "just walk down past the ABP to the lab and they'll draw your blood". It's stressful for our patients to find out where to check in, where the bathroom is, how to address everyone they come in contact with. Arriving at a new studio to try a new workout is scary, and I think it's good for us to have that experience! 
For 2020, I've committed to SculptHouse, which is a Megaformer Pilates/Woodway Curve treadmill studio. I really like how precise Megaformer Pilates is; moving your right knee one centimeter can mean the difference between not feeling anything and feeling like your legs are on fire. If anyone wants to try a new studio, I'm up for going almost anywhere! You're always welcome to come join me at SculptHouse too!
If you would like to share your MSTPastime with us, please email us at mdphd@vanderbilt.edu.