MSTPublications: January 2020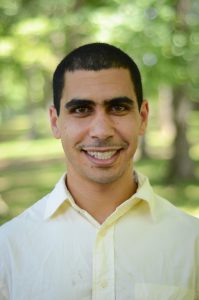 Analysis of Non-Human Primate Pancreatic Islet Oxygen Consumption.
Elsakr JM, Deeter C, Ricciardi V, Gannon M.
J Vis Exp. 2019 Dec 18;(154). doi: 10.3791/60696.
The measurement of oxygen consumption in spheroid clusters of cells, such as ex vivo pancreatic islets, has historically been challenging. We demonstrate the measurement of islet oxygen consumption using a 96-well microplate designed for the measurement of oxygen consumption in spheroids. In this assay, spheroid microplates are coated with a cell and tissue adhesive on the day prior to the assay. We utilize a small volume of adhesive solution to encourage islet adherence to only the bottom of the well. On the day of the assay, 15 islets are loaded directly into the base of each well using a technique that ensures optimal positioning of islets and accurate measurement of oxygen consumption. Various aspects of mitochondrial respiration are probed pharmacologically in non-human primate islets, including ATP-dependent respiration, maximal respiration, and proton leak. This method allows for consistent, reproducible results using only a small number of islets per well. It can theoretically be applied to any cultured spheroids of similar size.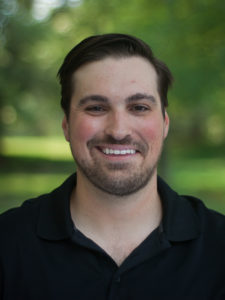 Modulation of sulfur assimilation metabolic toxicity overcomes anemia and hemochromatosis in mice.
Hale AT, Brown RE, Luka Z, Hudson BH, Matta P, Williams CS, York JD.
Adv Biol Regul. 2020 Jan 26. doi:10.1016/j.jbior.2020.100694. [Epub ahead of print]
Sulfur assimilation is an essential metabolic pathway that regulates sulfation, amino acid metabolism, nucleotide hydrolysis, and organismal homeostasis. We recently reported that mice lacking bisphosphate 3'-nucleotidase (BPNT1), a key regulator of sulfur assimilation, develop iron-deficiency anemia (IDA) and anasarca. Here we demonstrate two approaches that successfully reduce metabolic toxicity caused by loss of BPNT1: 1) dietary methionine restriction and 2) overproduction of a key transcriptional regulator hypoxia inducible factor 2α (Hif-2a). Reduction of methionine in the diet reverses IDA in mice lacking BPNT1, through a mechanism of downregulation of sulfur assimilation metabolic toxicity. Gaining Hif-2a acts through a different mechanism by restoring iron homeostatic gene expression in BPNT1 deficient mouse intestinal organoids. Finally, as loss of BPNT1 impairs expression of known genetic modifiers of iron-overload, we demonstrate that intestinal-epithelium specific loss of BPNT1 attenuates hepatic iron accumulation in mice with homozygous C282Y mutations in homeostatic iron regulator (HFEC282Y), the most common cause of hemochromatosis in humans. Overall, our study uncovers genetic and dietary strategies to overcome anemia caused by defects in sulfur assimilation and identifies BPNT1 as a potential target for the treatment of hemochromatosis.
Two Cases of Oculofaciocardiodental (OFCD) Syndrome due to X-Linked BCOR Mutations Presenting with Infantile Hemangiomas: Phenotypic Overlap with PHACE Syndrome.
Morgan TM, Colazo JM, Duncan L, Hamid R, Joos KM.
Case Rep Genet. 2019 Dec 28;2019:9382640. doi: 10.1155/2019/9382640. eCollection 2019.
Anxiety during abstinence from alcohol: A systematic review of rodent and human evidence for the anterior insula's role in the abstinence network.
Flook EA, Luchsinger JR, Silveri MM, Winder DG, Benningfield MM, Blackford JU.
Addict Biol. 2020 Jan 28:e12861. doi: 10.1111/adb.12861. [Epub ahead of print]
Analysis of skin-resident memory T cells following drug hypersensitivity reactions.
Trubiano JA, Gordon CL, Castellucci C, Christo SN, Park SL, Mouhtouris E, Konvinse K, Rose M, Goh M, Boyd AS, Phillips EJ, Mackay LK.
J Invest Dermatol. 2019 Dec 26. pii: S0022-202X(19)33566-3. doi: 10.1016/j.jid.2019.11.020. [Epub ahead of print]
Discovery, synthesis and characterization of a series of (1-alkyl-3-methyl-1H-pyrazol-5-yl)-2-(5-aryl-2H-tetrazol-2-yl)acetamides as novel GIRK1/2 potassium channel activators.
Sharma S, Kozek KA, Abney KK, Kumar S, Gautam N, Alnouti Y, David Weaver C, Hopkins CR.
Bioorg Med Chem Lett. 2019 Mar 15;29(6):791-796. doi: 10.1016/j.bmcl.2019.01.027. Epub 2019 Jan 23.
Minimal residual disease negativity and lenalidomide maintenance therapy are associated with superior survival outcomes in multiple myeloma.
Patel DA, Gopalakrishnan R, Engelhardt BG, McArthur E, Sengsayadeth S, Culos KA, Byrne M, Goodman S, Savani BN, Chinratanalab W, Jagasia M, Mosse CA, Cornell RF, Kassim AA.
Bone Marrow Transplant. 2020 Jan 28. doi: 10.1038/s41409-020-0791-y. [Epub ahead of print]
Chronic femoral diaphyseal osteomyelitis with radiographs initially concerning for Paget disease of the bone
Reasoner SA, Colazo JM, Tucci J, Cates J, Dahir KM.
Radiol Case Rep. 2020 Apr;15(4). doi: 10.1016/j.radcr.2019.12.026. [Epub ahead of print]
Tacrolimus- and sirolimus-induced human β cell dysfunction is reversible and preventable.
Dai C, Walker JT, Shostak A, Padgett A, Spears E, Wisniewski S, Poffenberger G, Aramandla R, Dean ED, Prasad N, Levy SE, Greiner DL, Shultz LD, Bottino R, Powers AC.
JCI Insight. 2020 Jan 16;5(1). pii: 130770. doi: 10.1172/jci.insight.130770.