Meet the new Sutherland faculty advisor: Heather Pua, MD, PhD
by Ayesha Muhammad (G2)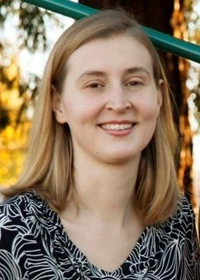 Heather Pua MD, PhD, is an Assistant Professor of Pathology, Microbiology and Immunology, and the new Faculty Adviser for Sutherland College. She did her B.S. in biology, and MD/PhD from Duke University, where she also completed her clinical rotations prior to entering her PhD, just like in Curriculum 2.0. She then did a residency in anatomical pathology, fellowship in molecular genetic pathology, and her post-doc in the lab of Mark Ansel studying the role of miRNA in inflammation. She sat down with the communications committee to chat about her path to Vanderbilt. 
AM: How did you choose between an MD, PhD or a combined degree? 
HP: I entered college thinking I was going to do a PhD. My passion was awoken in AP bio, and since then I [have been] totally hooked. I went to college with the expectation that I would be a science major and go to graduate school. I didn't seriously consider doing an MD/PhD until my junior year. In a lot of ways, it was because people were advising me to consider it as a possibility, but I didn't really know anything about it. [A combined degree] sounded interesting and thought it would give me the opportunity to address questions with medical relevance in my research. To be honest, I didn't think I was going to like medical school. I identify as a pretty strong introvert, [but] I ended up enjoying it more than I thought – both the intellectual and the interpersonal components. 
AM: What did the "Residency to Vanderbilt" path look like for you? 
HP: I applied for residency positions pretty much across the country. I knew I wanted a major research experience as part of my residency/fellowship so I was looking at both clinical and research programs with the idea that I would stay for a full postdoc [after my clinical work]. So it was important to me that I was at a program that wanted to support a physician-scientist trainee pathway [with] clear mechanisms to support it, and had a history of people who were successful in that pathway. The reason I ended up at UCSF was [two-fold]: not only was their clinical pathology program great, but they seemed very committed to fostering physician-scientists, supporting them through their postdocs and cultivating a community of physician-scientists, which was really important to me. They also had one of the best immunology programs in the country. I wish I had looked more carefully at individual PIs at that stage. It sounds early, because you think that you have at least three years of clinical training and things [might] change [over those years]. But I don't think it's ever too early to really deeply think about where you want to end up and what it is that you want to do. People I have seen that have had the most rapid progression and have had the most success have [started thinking early]. The day they walk into residency, they, in their mind, have a clear vision of where they want to go, both in their clinical work and their research. But I didn't do that and I still made it, so it's not to say you have to do that. (laughs)
I did residency and then clinical fellowship and then did a 5 year postdoc. During the postdoc, I took a few years off clinical work and came back to clinical work towards the second half of my post doc, and then transitioned to a faculty position here. 
AM: Looking back at the process from your postdoc at UCSF to your first faculty position, what advice do you have for people negotiating their first faculty position?
HP: The goal of you and your department should be for you to become successful. Think, in careful detail, about what you need, in the context of how to get there, in terms of resources, collaborations, access to equipment, etc. It is helpful, if you have the opportunity, to interview at multiple places because that gives you a lot of perspective on what relative strengths and weaknesses each place has and contrast them and let you decide if those things are important to you or not, that can vary from person to person. 
It was also extremely useful to talk to folks who had just made the transition a couple of years before [me]. I asked them how they approached the process, what the expectations were and what they asked for in startup packages etc. [It was also helpful to talk] to senior faculty because they have insight on the other (recruitment) side. 
AM: When you are starting out in a new institution and establishing a local reputation, how do you decide which collaboration opportunities to accept and which to decline? 
HP: There is no perfect magical response to that. It's something that every faculty member negotiates throughout their career. My approach through the first year was to take essentially all opportunities presented to me, since I used that as a way to meet people and learn more about the institution. A lot of establishing yourself in a new place is getting a chance to interact with people. By the end of your first year and a half to two years, you start to feel a push and pull between collaborations and other opportunities, versus getting your own work done. It can make you a little crazy. (laughs) In the end, what you have to decide for yourself is how you want to carve your time. I have started to think about blocking my time and deciding what my top priorities are, and always making sure that I put time into those first during [every] week. Sometimes it works, and sometimes it does not. At different times in your career, there are different pushes. Sometimes you are pushed to write a bunch of grants, and at other times pushed towards publications. [The problem only] magnifies once you become a PI because it's not just you anymore, but it also influences everyone in your lab.
AM: In your speciality of pathology, do you feel like your work is too similar to the day to day work of the lab or do you still feel like you get enough distance from lab work to get a change of pace? 
HP: Interesting question, because a lot of medical students don't get much exposure to pathology. The practice of pathology is very different from the standard clinical medicine (peds, surgery, medicine etc.). For me, even though the [clinical] activities I do are lab based, it still feels very different. When I am in my basic science research lab, I get to think very deeply about things, but things take a LONG time to evolve. But when I am in Molecular Genetic Pathology in our clinical lab, yes, I am seeing PCR and sequencing results, but on a production scale. There is also intrinsic satisfaction in seeing a clinical case: you have a confined case with a limited set of parameters and you make a decision that has an actionable consequence. Over time, you run into interesting cases, which tickle your intellectual curiosity, and might be significant for the patient. So [pathology] feeds the same reward system fed by more clinical medicine. There are similarities, and skills on both sides that translate. [My clinical speciality] was a hard decision for me: [I was debating between] internal medicine and pathology, but I have been really happy in pathology, and I really love pathologists. They are great people. For me, it has been a really positive choice.
AM: What were the factors that influenced your decision to move away from internal medicine and choose pathology? 
HP: It was not an easy decision: I think there were three or four factors that came into play for me. Somebody once said to me that you should pick a medical speciality whose busy work you don't mind. I thought a lot about what you spend most of your time doing in medicine versus in pathology. I personally found most enjoyable looking at slides, and thinking deeply about assays and diagnoses in a very focused way, across many diseases. In medicine, there is a lot of patient management, which is great and super important, but for me, the titrating of drug dose was less engaging. I was also really committed to having a basic science career and having a family, and I felt that pathology would give me the flexibility to do all of those things together. Of course that is not to say you can't do it any other way, but that was a good match for me. I also really liked pathologists: I like the way they think, and I really like their sense of humor.
AM: Duke also had a clinical year before the PhD. Based on the fact that most faculty don't have that experience, I think your advice would be really helpful for us at two points:
Going into clerkships knowing that you will lose a lot of the clinical knowledge at the end of the year 
Coming back to electives where everyone else is fresh off clerkships, and for you, that was a million years ago. 
HP: The clerkship year is super busy and jam packed, so it is hard to think about science. It is really easy to get super focused on only obtaining all the information you need during clerkships. I wish I had given myself a little bit of time to just reflect about my experience and the potentials of science intersecting with patient care. Take 30 minutes to sit down once a week or even once a month, and write. You will be able to access those experiences later, but when they are fresh is probably the best time to think about [them]. 
Another thing is that even though you think you will forget everything, you will be surprised. You will sort of forget it, but as soon as you are back in the [clinical] situation, [the knowledge] comes back easier than you think, so try not to be too anxious about it during your PhD work. The only thing I did to get myself back ready, besides light review, was to do a "warm up" rotation. Don't go directly into your acting internship. I did geriatrics immediately after coming back and thought it would be a good rotation. During the rotation, I would have more time with patients, so I would have more time to refresh and think, but I would also get to see a broad cross section of disease conditions, in preparation for my medicine acting internship. 
At Duke, we did not have a well developed longitudinal clinical program during my PhD. I think [your Clinical Preceptorship Program] gives you a great advantage to continue a little bit of cross talk for yourself between science and medicine. You will be great! 
AM: What do you like to do in your plethora of free time?
HP: (laughs) My husband says I have no hobbies, and I tell him I have many hobbies, and you can pick whichever one you want. My hobbies include science or medicine or my children. Outside of the two official work positions, I spend my time with my two girls. I had both of my children during the residency/postdoc period of my training. Personally, I like the outdoors and I love flatwater kayaking. It is a perfect mix of a little bit active and peaceful. My kids are now getting old enough to get them to do it with me, so maybe we'll start doing that again soon!