MSTPastries
Some of our MSTP students have spent the pandemic improving their baking skills, perhaps to prepare for the next MSTP baking contest!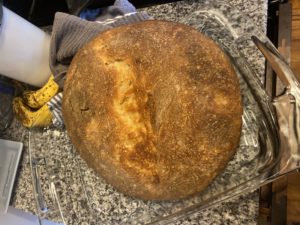 Brad Reinfeld (G4) made this gorgeous loaf of bread! We see some ripe bananas in the background – will banana bread be next?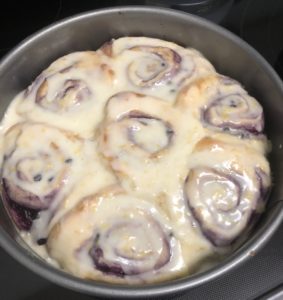 Stephanie Cajigas (G1) made these scrumptious blueberry sweet rolls with lemon glaze!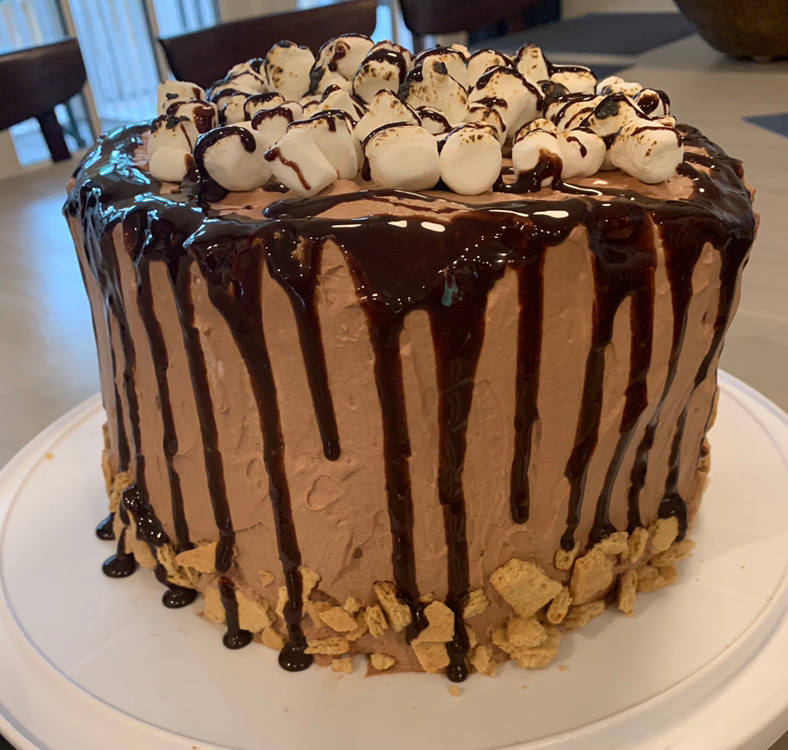 Jen Peek (M2) made a spectacular s'mores ice cream cake!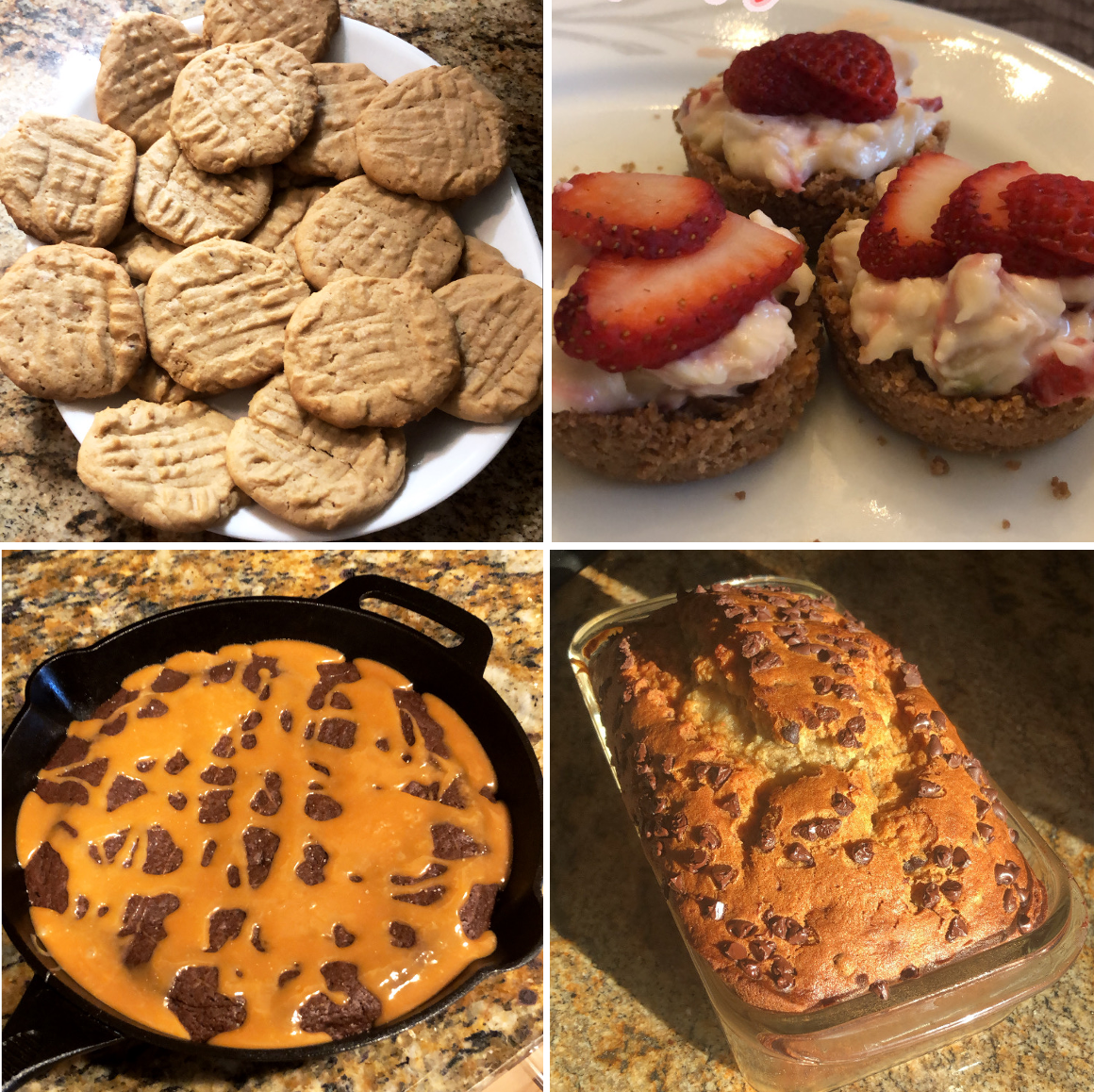 These are just a few of the delicious items Riley Bergman (G1) has baked recently! Riley's new lab is in for a treat!