MSTPublications: July 2022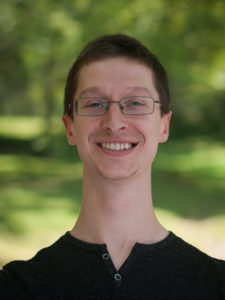 Allele-specific activation, enzyme kinetics, and inhibitor sensitivities of EGFR exon 19 deletion mutations in lung cancer.
Brown BP, Zhang YK, Kim S, Finneran P, Yan Y, Du Z, Kim J, Hartzler AL, LeNoue-Newton ML, Smith AW, Meiler J, Lovly CM.
Proc Natl Acad Sci U S A. 2022 Jul 26;119(30):e2206588119. doi: 10.1073/pnas.2206588119. Epub 2022 Jul 22.
Oncogenic mutations within the epidermal growth factor receptor (EGFR) are found in 15 to 30% of all non-small-cell lung carcinomas. The term exon 19 deletion (ex19del) is collectively used to refer to more than 20 distinct genomic alterations within exon 19 that comprise the most common EGFR mutation subtype in lung cancer. Despite this heterogeneity, clinical treatment decisions are made irrespective of which EGFR ex19del variant is present within the tumor, and there is a paucity of information regarding how individual ex19del variants influence protein structure and function. Herein, we identified allele-specific functional differences among ex19del variants attributable to recurring sequence and structure motifs. We built all-atom structural models of 60 ex19del variants identified in patients and combined molecular dynamics simulations with biochemical and biophysical experiments to analyze three ex19del mutations (E746_A750, E746_S752 > V, and L747_A750 > P). We demonstrate that sequence variation in ex19del alters oncogenic cell growth, dimerization propensity, enzyme kinetics, and tyrosine kinase inhibitor (TKI) sensitivity. We show that in contrast to E746_A750 and E746_S752 > V, the L747_A750 > P variant forms highly active ligand-independent dimers. Enzyme kinetic analysis and TKI inhibition experiments suggest that E746_S752 > V and L747_A750 > P display reduced TKI sensitivity due to decreased adenosine 5′-triphosphate Km. Through these analyses, we propose an expanded framework for interpreting ex19del variants and considerations for therapeutic intervention.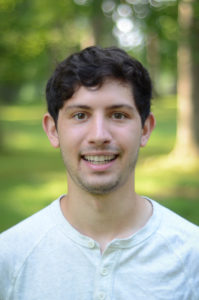 Intestinal inflammation promotes MDL-1+ osteoclast precursor expansion to trigger osteoclastogenesis and bone loss.
Peek CT, Ford CA, Eichelberger KR, Jacobse J, Torres TP, Maseda D, Latour YL, Piazuelo MB, Johnson JR, Byndloss MX, Wilson KT, Rathmell JC, Goettel JA, Cassat JE.
Cell Mol Gastroenterol Hepatol. 2022 Jul 11:S2352-345X(22)00160-6. doi: 10.1016/j.jcmgh.2022.07.002. Online ahead of print.
Background & aims: Inflammatory bowel disease (IBD) is characterized by severe gastrointestinal inflammation, but many patients experience extra-intestinal disease. Bone loss is one common extra-intestinal manifestation of IBD that occurs through dysregulated interactions between osteoclasts and osteoblasts. Systemic inflammation has been postulated to contribute to bone loss, but the specific pathologic mechanisms have not yet been fully elucidated. We hypothesized that intestinal inflammation leads to bone loss through increased abundance and altered function of osteoclast progenitors.
Methods: We used chemical, T cell driven, and infectious models of intestinal inflammation to determine the impact of intestinal inflammation on bone volume, the skeletal cytokine environment, and the cellular changes to pre-osteoclast populations within bone marrow. Additionally, we evaluated the potential for monoclonal antibody treatment against an inflammation-induced osteoclast co-receptor, myeloid DNAX activation protein 12-associating lectin-1 (MDL-1) to reduce bone loss during colitis.
Results: We observed significant bone loss across all models of intestinal inflammation. Bone loss was associated with an increase in pro-osteoclastogenic cytokines within the bone and an expansion of a specific Cd11b-/loLy6Chi osteoclast precursor (OCP) population. Intestinal inflammation led to altered OCP expression of surface receptors involved in osteoclast differentiation and function, including the pro-osteoclastogenic co-receptor MDL-1. OCPs isolated from mice with intestinal inflammation demonstrated enhanced osteoclast differentiation ex vivo compared to controls, which was abrogated by anti-MDL-1 antibody treatment. Importantly, in vivo anti-MDL-1 antibody treatment ameliorated bone loss during intestinal inflammation.
Conclusions: Collectively, these data implicate the pathologic expansion and altered function of OCPs expressing MDL-1 in bone loss during IBD.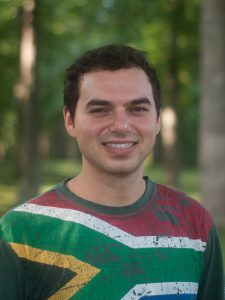 "Just Be There": Desired Partner Behaviors Among Pregnant People Living With Opioid Use Disorder, a Qualitative Study.
Sack DE, Sheridan ME, Audet CM.
J Addict Med. 2022 Jul 8. doi: 10.1097/ADM.0000000000001000. Online ahead of print.
Objectives: Elicit how partners impact pregnant peoples experience living with opioid use disorder (OUD) during pregnancy and summarize participant recommendations to improve partner support from people engaged in treatment for OUD during pregnancy.
Methods: In this qualitative study, we completed 20 in-depth interviews in pregnant people with OUD at an outpatient clinic in Tennessee. We employed inductive and deductive coding based on a relationship intimacy model and thematic analysis to elicit the perspectives, attitudes, and experiences that shaped desired partner behaviors during their pregnancy. We placed our findings in a modified relationship intimacy model of couple adaptation to OUD. Finally, we summarized interviewed participants' recommendations on how to best educate and involve their partners.
Results: Our analysis generated 24 codes and 5 themes. Previous lived experience and interpersonal factors influenced participants' experiences with relationship-compromising and relationship-enhancing behaviors. They also reported that positive, or relationship-enhancing behaviors, could mitigate some of their negative intrapersonal feelings such as self-stigma. Participants agreed that partners should display emotional intelligence and empathy, provide supportive logistic and physical behaviors, and be open to improve. Participants also suggested that partners be equipped with information about expected physiological changes during pregnancy, supportive behavior examples, and information about OUD treatment.
Conclusions: Additional input from pregnant people and partners in future projects can build on these findings and guide the creation and assessment of comprehensive interventions to improve care for pregnant people with OUD.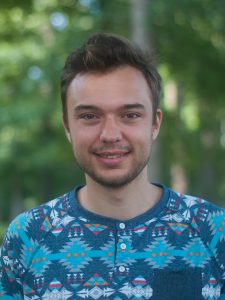 Case report: Temporal alterations in vascular function during the first 2 weeks of pediatric septic shock
Wijers CD, Stark RJ
Frontiers in Pediatrics. 2022 Jul 22. doi: 10.3389/fped.2022.939886.
Introduction: During sepsis and septic shock, the host's immune systems generate an overwhelming and often, detrimental, inflammatory response. Part of this response results in significant alterations in blood flow and vasomotor tone regulated in part by endothelial and vascular smooth muscle cells. Here, we report on a series of 3 pediatric patients for whom vascular response was assessed by laser doppler perfusion coupled to iontophoresis over the first 2 weeks after hospitalization for septic shock to demonstrate similarities and dissimilarities in the vascular response.
Case Presentations: A 12-year-old male with a history of Burkitt's Lymphoma, a 21-year-old male with congenital porencephaly and epilepsy, and a 7-year-old male with no significant past medical history all were admitted to a tertiary care children's hospital with a diagnosis of septic shock requiring vasoactive infusions to maintain mean arterial blood pressure. Non-invasive laser doppler perfusion coupled with iontophoresis of either acetylcholine (endothelial-dependent response) or sodium nitroprusside (endothelial-independent response) was performed on hospital days 1, 3, 7, and 14. Variability and heterogeneity were demonstrated by the temporal assessments of the vascular response to sodium nitroprusside, but all three patients showed significant similarity in the temporal responsiveness to acetylcholine.
Conclusion: Assessment of baseline and temporal responsiveness to endothelial-dependent vascular reactivity may provide a predictable timeline to the resolution of pediatric septic shock.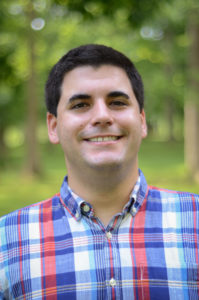 Characterizing Interoceptive Differences in Autism: A Systematic Review and Meta-analysis of Case-control Studies.
Williams ZJ, Suzman E, Bordman SL, Markfeld JE, Kaiser SM, Dunham KA, Zoltowski AR, Failla MD, Cascio CJ, Woynaroski TG.
J Autism Dev Disord. 2022 Jul 11. doi: 10.1007/s10803-022-05656-2. Online ahead of print.
Interoception, the body's perception of its own internal states, is thought to be altered in autism, though results of empirical studies have been inconsistent. The current study systematically reviewed and meta-analyzed the extant literature comparing interoceptive outcomes between autistic (AUT) and neurotypical (NT) individuals, determining which domains of interoception demonstrate robust between-group differences. A three-level Bayesian meta-analysis compared heartbeat counting performance, heartbeat discrimination performance, heartbeat counting confidence ratings, and self-reported interoceptive attention between AUT and NT groups (15 studies; nAUT = 467, nNT = 478). Autistic participants showed significantly reduced heartbeat counting performance [g = – 0.333, CrI95% (- 0.535, – 0.138)] and higher confidence in their heartbeat counting abilities [g = 0.430, CrI95% (0.123, 0.750)], but groups were equivalent on other meta-analyzed outcomes. Implications for future interoception research in autism are discussed.
Machine Learning Models to Predict 24 Hour Urinary Abnormalities for Kidney Stone Disease.
Kavoussi NL, Floyd C, Abraham A, Sui W, Bejan C, Capra JA, Hsi R.
Urology. 2022 Jul 16:S0090-4295(22)00598-2. doi: 10.1016/j.urology.2022.07.008. Online ahead of print.
Presurgical temporal lobe epilepsy connectome fingerprint for seizure outcome prediction.
Morgan VL, Sainburg LE, Johnson GW, Janson A, Levine KK, Rogers BP, Chang C, Englot DJ.
Brain Commun. 2022 May 17;4(3):fcac128. doi: 10.1093/braincomms/fcac128. eCollection 2022.
Cell origin-dependent cooperativity of mutant Dnmt3a and Npm1 in clonal hematopoiesis and myeloid malignancy
SanMiguel JM, Eudy E, Loberg MA, Miles LA, Stearns T, Mistry JJ, Rauh MJ, Levine RL, Trowbridge JJ.
Blood Adv. 2022 Jun 28;6(12):3666-3677. doi: 10.1182/bloodadvances.2022006968. PMID: 35413095.
Distinct Tumor Necrosis Factor Alpha Receptors Dictate Stem Cell Fitness Versus Lineage Output in Dnmt3a-Mutant Clonal Hematopoiesis | bioRxiv
SanMiguel JM, Eudy E, Loberg MA, Young KA, Mistry JJ, Schwartz LS, Stearns T,  Challen GA, Trowbridge JJ.
bioRxiv. 2022 July 03. 498502; doi: https://doi.org/10.1101/2022.07.03.498502
Polygenic risk score for ACE-inhibitor-associated cough based on the discovery of new genetic loci.
Ghouse J, Tragante V, Muhammad A, Ahlberg G, Skov MW, Roden DM, Jonsdottir I, Andreasen L, Lundegaard PR, Trudsø LC, Banasik K, Brunak S, Ostrowski SR; eMERGE consortium, Torp-Pedersen C, Pedersen OV, Sørensen E, Køber L, Iversen K, Thorsteinsdottir U, Thorgeirsson G, Ullum H, Gudbjartsson DF, Mosley JD, Holm H, Stefansson K, Bundgaard H, Olesen MS.
Eur Heart J. 2022 Jun 25:ehac322. doi: 10.1093/eurheartj/ehac322. Online ahead of print.