MSTPublications: November 2022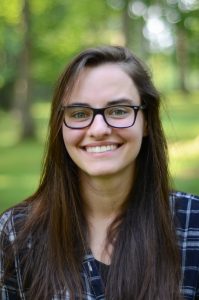 T cells specific for α-myosin drive immunotherapy-related myocarditis.
Axelrod ML, Meijers WC, Screever EM, Qin J, Carroll MG, Sun X, Tannous E, Zhang Y, Sugiura A, Taylor BC, Hanna A, Zhang S, Amancherla K, Tai W, Wright JJ, Wei SC, Opalenik SR, Toren AL, Rathmell JC, Ferrell PB, Phillips EJ, Mallal S, Johnson DB, Allison JP, Moslehi JJ, Balko JM.
Nature. 2022 Nov;611(7937):818-826. doi: 10.1038/s41586-022-05432-3. Epub 2022 Nov 16.
Immune-related adverse events, particularly severe toxicities such as myocarditis, are major challenges to the utility of immune checkpoint inhibitors (ICIs) in anticancer therapy1. The pathogenesis of ICI-associated myocarditis (ICI-MC) is poorly understood. Pdcd1-/-Ctla4+/- mice recapitulate clinicopathological features of ICI-MC, including myocardial T cell infiltration2. Here, using single-cell RNA and T cell receptor (TCR) sequencing of cardiac immune infiltrates from Pdcd1-/-Ctla4+/- mice, we identify clonal effector CD8+ T cells as the dominant cell population. Treatment with anti-CD8-depleting, but not anti-CD4-depleting, antibodies improved the survival of Pdcd1-/-Ctla4+/- mice. Adoptive transfer of immune cells from mice with myocarditis induced fatal myocarditis in recipients, which required CD8+ T cells. The cardiac-specific protein α-myosin, which is absent from the thymus3,4, was identified as the cognate antigen source for three major histocompatibility complex class I-restricted TCRs derived from mice with fulminant myocarditis. Peripheral blood T cells from three patients with ICI-MC were expanded by α-myosin peptides. Moreover, these α-myosin-expanded T cells shared TCR clonotypes with diseased heart and skeletal muscle, which indicates that α-myosin may be a clinically important autoantigen in ICI-MC. These studies underscore the crucial role for cytotoxic CD8+ T cells, identify a candidate autoantigen in ICI-MC and yield new insights into the pathogenesis of ICI toxicity.
Also, check the VUMC Reporter feature of Dr. Axelrod's publication!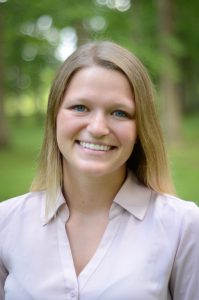 Obesity and metabolic syndrome are associated with short-term endocrine therapy resistance in early ER + breast cancer.
Bergman R, Berko YA, Sanchez V, Sanders ME, Gonzalez-Ericsson PI, Arteaga CL, Rexer BN.
Breast Cancer Res Treat. 2022 Nov 17. doi: 10.1007/s10549-022-06794-y. Online ahead of print.
Purpose: Increased body mass index (BMI) and metabolic syndrome (MS) are associated with increased breast cancer recurrence risk. Whether this is due to intrinsic tumor biology or modifiable factors of the obese state remains incompletely understood.
Methods: Oncotype DX Recurrence Scores of 751 patients were stratified by BMI to assess association with tumor-intrinsic recurrence risk. Cellular proliferation by Ki67 after 10-21 days of presurgical letrozole treatment was used to stratify endocrine therapy response (sensitive-ln(Ki67) < 1; intermediate-ln(Ki67)1-2; resistant-ln(Ki67) > = 2). BMI at the time of surgery and MS variables were collected retrospectively for 143 patients to analyze association between therapy response and BMI/MS. Additionally, PI3K pathway signaling was evaluated by immunohistochemistry of phosphorylated Akt and S6.
Results: There was no significant association between BMI and recurrence score (p = 0.99), and risk score distribution was similar across BMI groups. However, BMI was associated with short-term endocrine therapy resistance, with a significant enrichment of intermediate and resistant tumors in patients with obesity (55%, p = 0.0392). Similarly, the relative risk of an endocrine therapy-resistant tumor was 1.4-fold greater for patients with MS (p = 0.0197). In evaluating PI3K pathway mediators, we found patients with 3 or more MS criteria had more tumors with pAkt scores above the median (p = 0.0436). There were no significant differences in S6 activation.
Conclusion: Our findings suggest the association between obesity/metabolic syndrome and breast cancer recurrence is better reflected by response to treatment than tumor-intrinsic properties, suggesting interventions to reverse obesity and/or MS may improve outcomes for breast cancer recurrence.
Matched case-control analysis of outcomes following surgical resection of incidental meningioma.
Chotai S, Tang AR, Gupta R, Guidry BS, McDermott JR, Grisham CJ, Morone PJ, Thompson RC, Chambless LB.
J Neurooncol. 2022 Nov 3. doi: 10.1007/s11060-022-04167-5. Online ahead of print.
Social Validity of Pivotal Response Treatment for Young Autistic Children: Perspectives of Autistic Adults.
Schuck RK, Dwyer P, Baiden KMP, Williams ZJ, Wang M.
J Autism Dev Disord. 2022 Nov 24. doi: 10.1007/s10803-022-05808-4. Online ahead of print.