MSTPublications: March 2023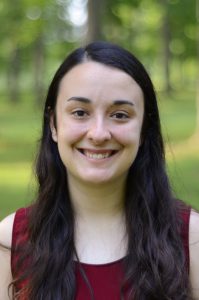 Linking rare and common disease vocabularies by mapping between the human phenotype ontology and phecodes.
McArthur E, Bastarache L, Capra JA.
JAMIA Open. 2023 Feb 28;6(1):ooad007. doi: 10.1093/jamiaopen/ooad007. eCollection 2023 Apr.
Enabling discovery across the spectrum of rare and common diseases requires the integration of biological knowledge with clinical data; however, differences in terminologies present a major barrier. For example, the Human Phenotype Ontology (HPO) is the primary vocabulary for describing features of rare diseases, while most clinical encounters use International Classification of Diseases (ICD) billing codes. ICD codes are further organized into clinically meaningful phenotypes via phecodes. Despite their prevalence, no robust phenome-wide disease mapping between HPO and phecodes/ICD exists. Here, we synthesize evidence using diverse sources and methods-including text matching, the National Library of Medicine's Unified Medical Language System (UMLS), Wikipedia, SORTA, and PheMap-to define a mapping between phecodes and HPO terms via 38 950 links. We evaluate the precision and recall for each domain of evidence, both individually and jointly. This flexibility permits users to tailor the HPO-phecode links for diverse applications along the spectrum of monogenic to polygenic diseases.
Attitudes and perceptions towards postpartum contraceptive use among seroconcordant partners with HIV in rural Mozambique: a qualitative study.
Sack DE, Emílio A, Graves E, Matino A, Paulo P, Aboobacar AU, De Schacht C, Audet CM.
Glob Health Res Policy. 2023 Mar 15;8(1):7. doi: 10.1186/s41256-023-00292-4.
Background: Postpartum contraceptive uptake reduces short interpregnancy intervals, unintended pregnancies, and their negative sequalae: poor maternal and fetal outcomes. Healthy timing and spacing of pregnancy in people living with HIV (PLHIV) also allows time to achieve viral suppression to reduce parent-to-child HIV transmission. There is scant understanding about how couples-based interventions impact postpartum contraceptive uptake among PLHIV in sub-Saharan Africa.
Methods: We interviewed 38 recently pregnant people and 26 of their partners enrolled in the intervention arm of the Homens para Saúde Mais (HoPS+) [Men for Health Plus] trial to assess their perceptions of, attitudes towards, and experiences with contraceptive use. Individuals in the HoPS+ intervention arm received joint-as opposed to individual-HIV-related services during pregnancy and postpartum periods, six counseling and skills sessions, and nine sessions with a peer support couple. Our thematic analysis of the 64 in-depth interviews generated 14 deductive codes and 3 inductive codes across themes within the Information, Motivation, and Behavior Model of health behavior change.
Results: Participants reported accurate and inaccurate information about birth spacing and contraceptive methods. They described personal (health, economic, and religious) and social (gender norms, desired number of children) motivations for deciding whether to use contraceptives-with slightly different motivations among pregnant and non-pregnant partners. Finally, they explained the skills needed to overcome barriers to contraceptive use including how engagement in HoPS+ improved their shared decision-making skills and respect amongst partners-which facilitated postpartum contraceptive uptake. There were also several cases where non-pregnant partners unilaterally made family planning decisions despite disagreement from their partner.
Conclusions: These findings suggest that couples-based interventions during pregnancy and post-partum periods aimed at increasing postpartum contraceptive uptake must center pregnant partners' desires. Specifically, pregnant partners should be allowed to titrate the level of non-pregnant partner involvement in intervention activities to avoid potentially emboldening harmful gender-based intercouple decision-making dynamics.
Peripheral T-cell receptor repertoire dynamics in small cell lung cancer.
Balbach ML, Axelrod ML, Balko JM, Bankhead A, Shaffer T, Lim L, Guo J, Hernandez J, Li M, Iams WT.
Transl Lung Cancer Res. 2023 Feb 28;12(2):257-265. doi: 10.21037/tlcr-22-666. Epub 2023 Feb 21.
In vivo pharmacokinetic and pharmacodynamic properties of the antiarrhythmic molecule ent-verticilide.
Blackwell DJ, Smith AN, Do TQ, Gochman A, Schmeckpeper J, Hopkins CR, Akers WS, Johnston JN, Knollmann B.
J Pharmacol Exp Ther. 2023 Mar 9:JPET-AR-2022-001455. doi: 10.1124/jpet.122.001455. Online ahead of print.
Genome-wide association study identifies four pan-ancestry loci for suicidal ideation in the Million Veterans Program.
Ashley-Koch AE, Kimbrel NA, Qin XJ, Lindquist JH, Garrett ME, Dennis MF, Hair LP, Huffman JE, Jacobson DA, Madduri RK, Coon H, Docherty AR, Kang J, Mullins N, Ruderfer DM; VA Million Veteran Program (MVP); MVP Suicide Exemplar Workgroup; International Suicide Genetics Consortium; Harvey PD, McMahon BH, Oslin DW, Hauser ER, Hauser MA, Beckham JC.
PLoS Genet. 2023 Mar 20;19(3):e1010623. doi: 10.1371/journal.pgen.1010623. Online ahead of print.
Cystic Fibrosis Reprograms Airway Epithelial IL-33 Release and Licenses IL-33 Dependent Inflammation.
Cook DP, Thomas CM, Wu AY, Rusznak M, Zhang J, Zhou W, Cephus JY, Gibson-Corley KN, Polosukhin VV, Norlander AE, Newcomb DC, Stoltz DA, Peebles RS Jr.
Am J Respir Crit Care Med. 2023 Mar 23. doi: 10.1164/rccm.202211-2096OC. Online ahead of print.
PMID: 36952660
A Polygenic Risk Score for Prostate Cancer Risk Prediction.
Schaffer KR, Shi M, Shelley JP, Tosoian JJ, Kachuri L, Witte JS, Mosley JD.
JAMA Intern Med. 2023 Mar 6:e226795. doi: 10.1001/jamainternmed.2022.6795. Online ahead of print.
Patient-specific comorbidities as prognostic variables for survival in myelofibrosis.
Sochacki AL, Bejan CA, Zhao S, Patel A, Kishtagari A, Spaulding TP, Silver AJ, Stockton SS, Pugh K, Dorand RD, Bhatta M, Strayer N, Zhang S, Snider CA, Stricker T, Nazha A, Bick AG, Xu Y, Savona MR.
Blood Adv. 2023 Mar 14;7(5):756-767. doi: 10.1182/bloodadvances.2021006318.
Evaluative Skill in the Creative Process: A Cross-cultural Study.
Guo Y, Lin S, Williams ZJ, Zeng Y, Clark LQC.
Think Skills Creat. 2023 Mar;47:101240. doi: 10.1016/j.tsc.2023.101240. Epub 2023 Jan 24.